Visions of a Just Future: Meet this Year's Leadership Academy Cohort
The fight for a just future for communities of color spans generations. Each year, we build off the work of racial equity leaders before us. And readying the next generation to bring their visions of a just future to life is an important part of our movements and is core to Greenlining's mission.
The Greenlining Institute's Leadership Academy trains multi-racial college students and early career professionals to lead on powerful solutions. Our year-long Policy Fellowship and 10-week Summer Associate programs provide an immersive experience to engage in racial equity policy-making, career advice, job placement support, and membership in a network of over 1,000 alumni. We foster personal growth, emotional resilience, and self-confidence by equipping participants to stand in their power and confront white supremacy. Our Leadership Academy furthers participants' skills and prepares them for the intensive work needed to create effective and lasting systems change.
By centering their lived experience and expertise, we train and mentor leaders to drive racial equity and shape the future across the public, private, and nonprofit sectors that often do not reflect the diversity of our communities. To learn more about these opportunities, visit our Leadership Academy page.
2023 Leadership Academy Cohort
Each member of this year's Leadership Academy cohort draws from their unique background, inspiration, and vision for the future. Their perspectives are invaluable to our work at Greenlining, and their leadership and success will create a future where race is never a barrier to opportunity – a future that benefits us all.
Meet our Leadership Academy Class of 2023: 
Andy Bui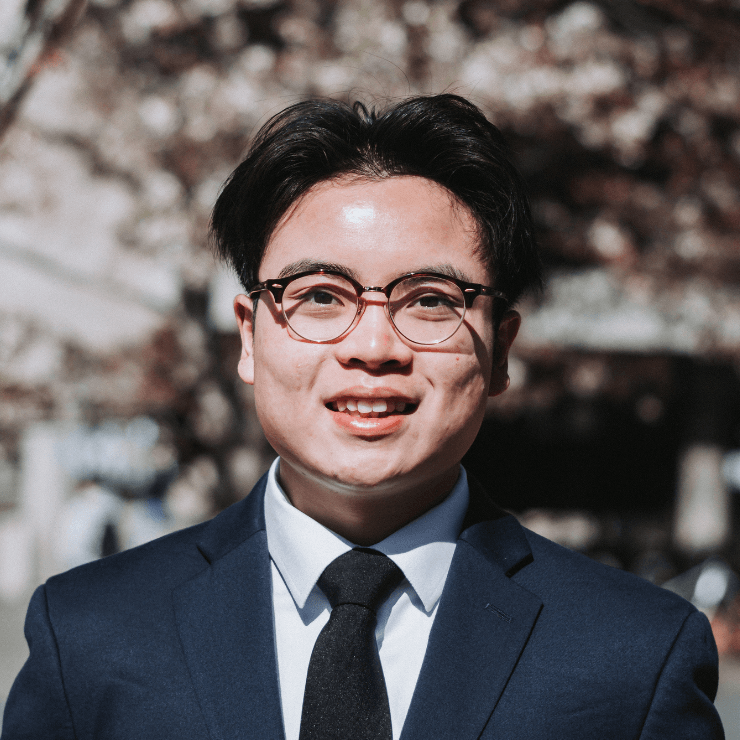 "I intend to live life, not just exist."

– George Takei
Andy Bui (he/him/his) is a Summer Associate with the Communications Team. Currently a junior at the University of California, Berkeley, Andy is pursuing a degree in Media Studies. He believes that communications can amplify Greenlining's vision to all communities and audiences, and enjoys this opportunity to work towards a future where communities of color can be filled with economic opportunities and prepare themselves for future challenges. During his time on the communications team, Andy hopes to utilize digital media to introduce Greenlining's message to younger audiences. From Westminster, California, Andy's hobbies include photography, listening to music, lion dancing, as well as exploring museums and food.
Q: What does a just future mean or look like to you?
A: My vision of a just future is one where society thrives with a mindful relationship with the environment and everyone is heard, represented, and respected.
Ariana Felicitas Nieves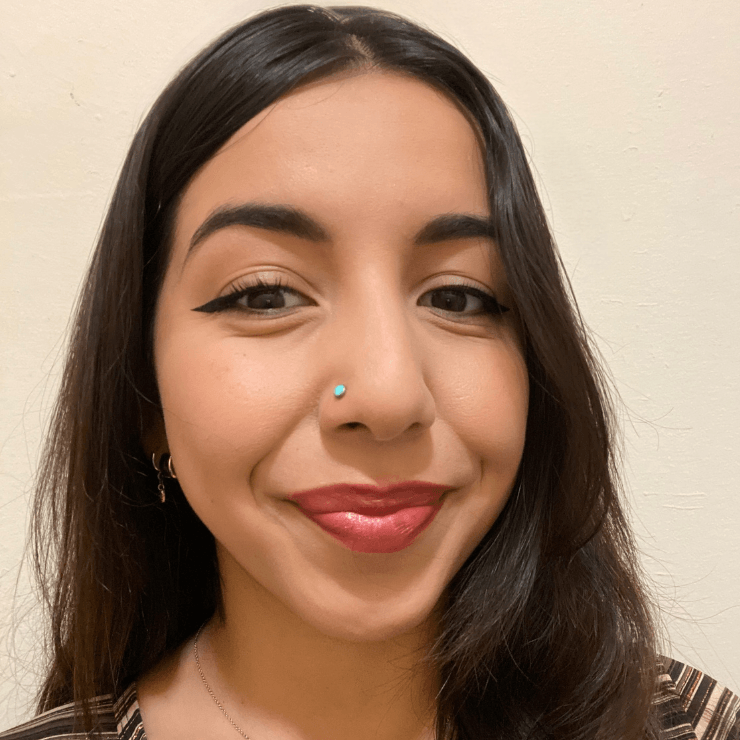 "Don't be a marshmallow. Walk the street with us into history. Get off the sidewalk. Stop being vegetables. Work for Justice. Viva the boycott!"

– Dolores Huerta
Ariana Felicitas Nieves (she/her/ella) is a Summer Associate with the Capacity Building Team. She is a passionate advocate and student pursuing a Master of Social Work degree at California State University San Marcos. Growing up in an unincorporated region of Riverside County, Ariana has identified limitations within her community's infrastructure, such as lack of essential services, lack of community representation, and other socio-economic conditions that have led to disparities in access to healthcare, education, and economic opportunities. Drawing from her experiences as a case manager, psychiatric aid, and crisis counselor, Ariana is dedicated to addressing social justice issues and empowering BIPOC communities to dismantle power imbalances and create a more inclusive society that values the voices and experiences of all community members. As a future macro-level social worker, Ariana aspires to become an advocate for underserved communities by bridging the representation gap and championing policies that foster racial equity, environmental justice, and equal opportunity.
Q: What does a just future mean or look like to you?
A: A just society is one where white colonial capitalist models of the economy, environment, health, and race are uprooted; one where the paradox of generational healing and collective rage offer us a path towards liberation.
Mikayla Tillery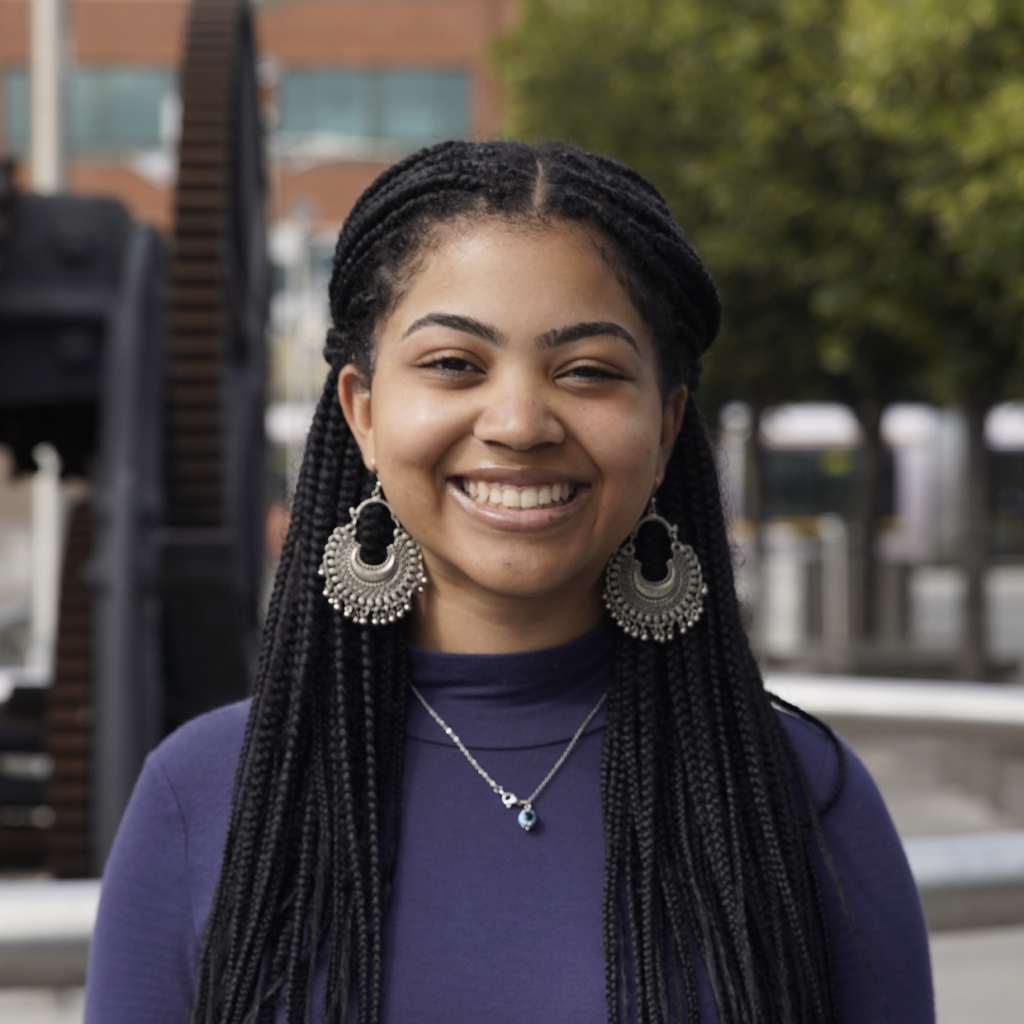 "In the midst of so much death and the fact of Black life as proximate to death, how do we attend to physical, social, and figurative death and also to the largeness that is Black life, Black life insisted from death?"

– Christina Sharpe
Mikayla Tillery (she/her) is a Stanford Climate Partnerships For Justice Fellow. She is a third-year student at Stanford University studying Urban Studies and African & African American Studies with a minor in Environmental Justice. Mikayla serves as an Undergraduate Senator, Black Recruitment and Orientation Committee Coordinator, representative on the Stanford Board of Trustees Committee on Land, Buildings and Real Estate, and in the Xi Beta Chapter of Alpha Kappa Alpha Sorority, Incorporated. Mikayla has interned at several organizations including the United States Department of Energy, the Working Families Party, Open Streets Cape Town, and the New York State Senate. Mikayla's academic and professional interests center on how to use housing and energy policy to promote habitability and affordability for frontline communities.
Q: What does a just future mean or look like to you?
A: A just future looks like redistribution of wealth and opportunity to build power within marginalized and frontline communities.
Sarah Hasham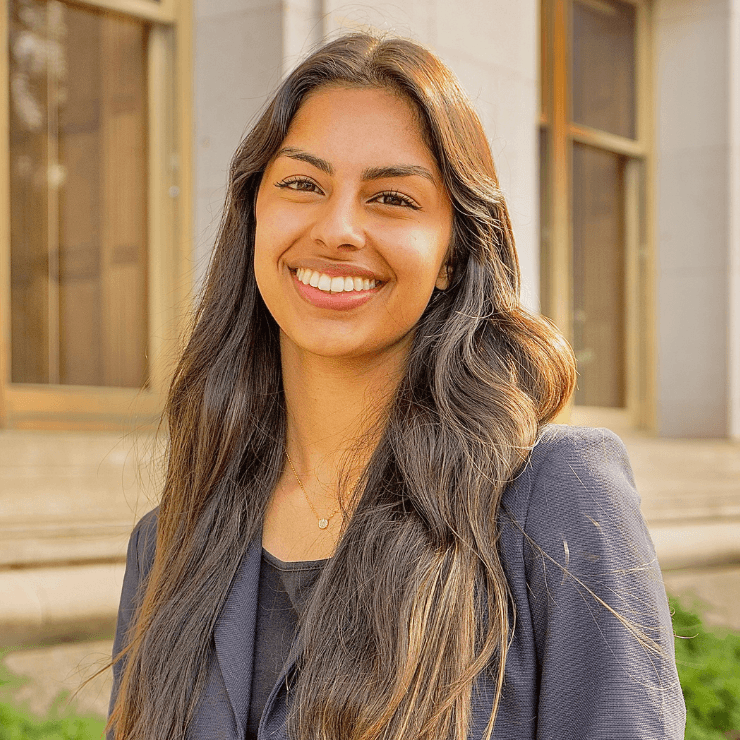 "I speak not for myself but for those without a voice…those who have fought for their rights… their right to live in peace, to be treated with dignity, and their right to equality of opportunity"

– Malala Yousafzai
Sarah Hasham (she/her/hers) is a Summer Associate with the Climate Equity Team. She is deeply passionate about cultivating racial and climate equity, and is committed to creating a sustainable and just future. Through research and advocacy at the University of California, Berkeley, Sarah has gained experience working alongside community members and industry professionals on various environmental initiatives. Ultimately, she is looking forward to collaborating with the Climate Equity Team and Leadership Academy to advance Greenlining's efforts in building more climate-resilient communities. This year, she will begin her fourth year at UC Berkeley studying Conservation and Resource Studies with a minor in Environmental Economics and Policy. A California native, Sarah spends her free time soaking up the sun at the beach and getting creative with second-hand fashion.
Q: What does a just future mean or look like to you?
A: A just future is one where multiculturalism, equality, and pluralism are at the heart of our society, and every individual is uplifted and valued by those around them.
Sedrick Brown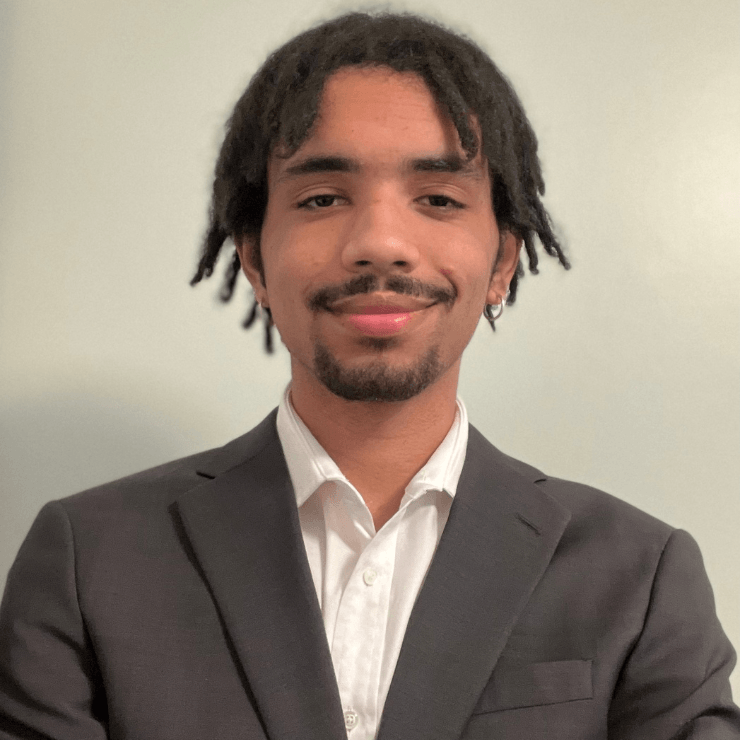 "We are all in relation with each other and we all have a chance of making our voices heard."

– Édouard Glissant
Sedrick Brown (he/him/his) is a Summer Associate with the Economic Equity Team. Raised in the small southern town of Fayetteville, North Carolina, Sedrick, an African-American, has personally witnessed the intersection of race and socioeconomic inequality. Throughout his life, Sedrick has consistently strived to promote equity and alleviate poverty in communities of color. Currently a junior majoring in Public Policy and Economics at the University of North Carolina Chapel Hill, he has utilized his academic journey to deepen his understanding of policy-making and effective strategies for implementing substantial change. Sedrick's dedication to community-building is evident through his involvement with various organizations. He has actively contributed to the Community Empowerment Fund in Durham, NC, where he worked towards empowering marginalized communities. Additionally, Sedrick has played an integral role in the Black Student Movement at UNC-Chapel Hill, channeling his passion for creating positive change. Furthermore, he has contributed his time and efforts to his school's undergraduate student government, amplifying student voices and advocating for their needs. During his free time, Sedrick finds joy in playing the bass, painting, and writing poetry.
Q: What does a just future mean or look like to you?
A: A just future is one in which we have broken free from the chains of our past and opportunity is boundless for everyone.
Sochea Chhay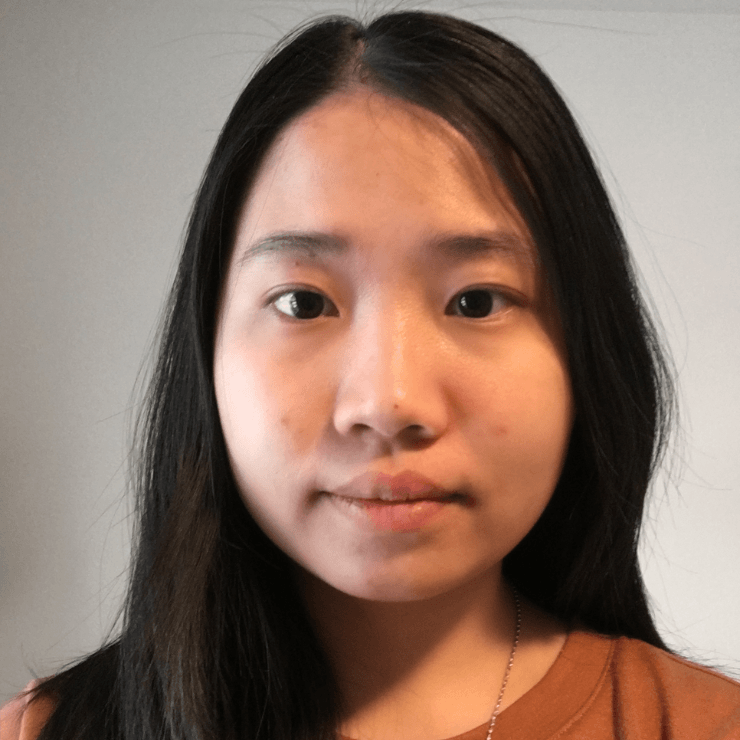 "No one is born hating another person because of the color of his skin, or his background, or his religion. People must learn to hate, and if they can learn to hate, they can be taught to love."

– Barack Obama
Sochea Chhay (she/her/hers) is a Summer Associate with the Technology Equity team. Sochea currently attends Beloit College, pursuing her Bachelor's Degree in Quantitative Economics with a Minor in Mathematics. Born and raised in a small community in Siem Reap, a rural province of Cambodia, Sochea witnessed first-hand the lack of access to education, employment, leadership, and decision-making among women and low-income minorities. This inspired her to empower disadvantaged people of color and promote inclusive economic growth through policy initiatives. Sochea is the first woman in her family to pursue higher education in the U.S. Upon completing her degree, Sochea hopes to use her education and experiences to advocate and develop equitable economic policies for all—regardless of their identity, gender, religion, and race. Sochea is an optimist at heart and nature-enthusiast, who loves spending time outdoors with family and friends, exploring, hiking, and biking around the cities.
Q: What does a just future mean or look like to you?
A: A just future to me is a society where everyone can fully participate and has equal access to opportunity, resources, and decision-making power without racial discrimination.
Sommer Iqbal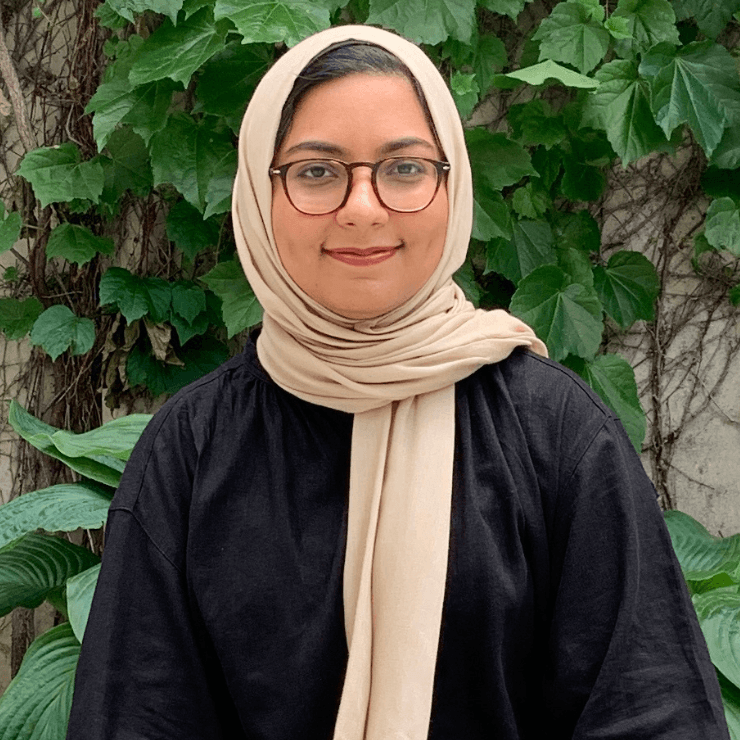 "If you are free, you need to free somebody else. If you have some power, then your job is to empower somebody else."

– Toni Morrison
Sommer Iqbal (she/her/hers) is a Summer Associate with the Systems Change Team. Sommer is a first-generation Pakistani Muslim from Dallas, Texas, and a Master of Public Policy student at the UC Berkeley Goldman School of Public Policy. Her policy interests include racial and economic justice, equitable governance, labor, immigration, and housing. At Goldman, Sommer is the Racial Justice Editor for the Berkeley Public Policy Journal and a steward for the graduate student worker union, UAW 2856. Prior to pursuing graduate studies, Sommer worked for the City of Dallas in various roles. Most recently, she served as the interim Policy Manager of the Office of Equity and Inclusion, where she helped develop Dallas's first Racial Equity Plan. Sommer holds a B.S. in International Political Economy from the University of Texas at Dallas. In her free time, she enjoys creating and studying Islamic art, yoga, buying books (and eventually reading them), playing the Legend of Zelda, and exploring museums and coffee shops.
Q: What does a just future mean or look like to you?
A: We will achieve a just future when women and girls across the globe are free from systems of oppression and have the power to shape their own destiny.
Ashley Gerrity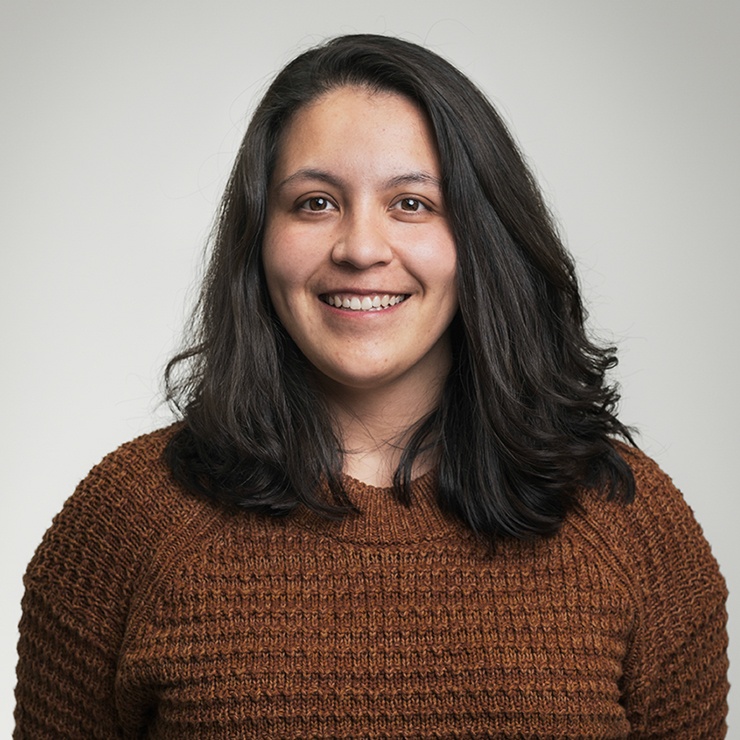 "We don't even know how strong we are until we are forced to bring that hidden strength forward. In times of tragedy, of war, of necessity, people do amazing things. The human capacity of survival and renewal is awesome."

– Isabel Allende
Ashley Gerrity (she/her) is a Policy Fellow with the Transportation Equity Team. Prior to joining Greenlining, Ashley graduated from the Coro Fellowship Program in Public Affairs where she had the opportunity to work with the City and County of San Francisco, which solidified Ashley's commitment to advocating for equitable climate policies. Her passion for equity began even earlier both in her role in working with City of Berkeley Vice-Mayor Lori Droste, where she researched affordable housing and public safety, and as a member of the University of California Marching Band's 2020 Executive Committee. In this position, Ashley collaborated with disabled band members to develop the organization's first disability accommodations program. Immediately following graduation, Ashley worked at a wage justice organization and collaborated with restaurant owners across the country to build a more equitable future for the restaurant industry.
Ashley received her undergraduate degrees in Geography and Society & Environment from UC Berkeley, where she focused on environmental justice and public policy. A ceramics artist, Ashley has a passion for making functional pottery and hopes to open a small business which will allow her to share her love of ceramics with her community. She also loves exploring Bay Area trails with her dog, Shiloh, and climbing with friends at local rock climbing gyms.
Q: What does a just future mean or look like to you?
A: I envision a future where everyone can thrive and our systems serve all people rather than the other way around.
Brooklyn Montgomery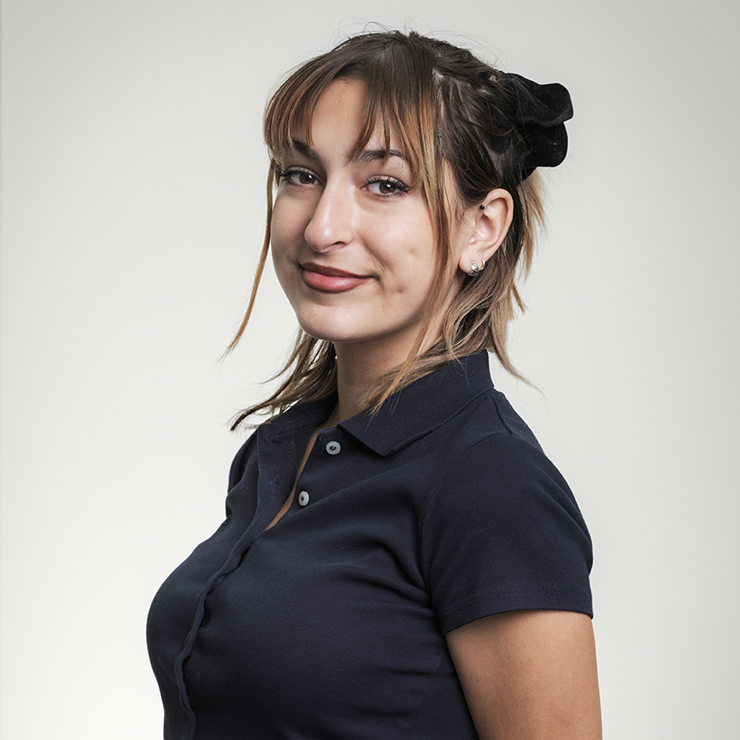 "When we speak we are afraid our words will not be heard or welcomed. But when we are silent, we are still afraid. So it is better to speak."

– Audre Lorde
Brooklyn Montgomery (she/her/hers) is a Policy Fellow with the Systems Change Team. Her own experiences with poverty and homelessness growing up led to her exploration of the ways policy creates and reinforces systemic disadvantage, and she ultimately hopes to address the compounding relationship between race and economic class through a systemic lens. Brooklyn has spent her fellowship researching for and co-authoring a paper on a new climate finance phenomena called Bluelining, as well as supporting SB 253, a corporate emissions disclosure bill. A recent graduate of Claremont McKenna College, on campus she was most proud to serve as an Anti-Racism research fellow, Co-Head of a student activism and mutual aid organization, as well as intern with multiple organizations including the California Democratic Party and Global Citizen.
Brooklyn is from Tucson, Arizona. She enjoys reading, boxing, watching films, and hiking in her free time.
Q: What does a just future mean or look like to you?
A: A just future shows compassion and understanding towards all people and incorporates that regard into its economy, laws, and culture.
Marwa Abubakr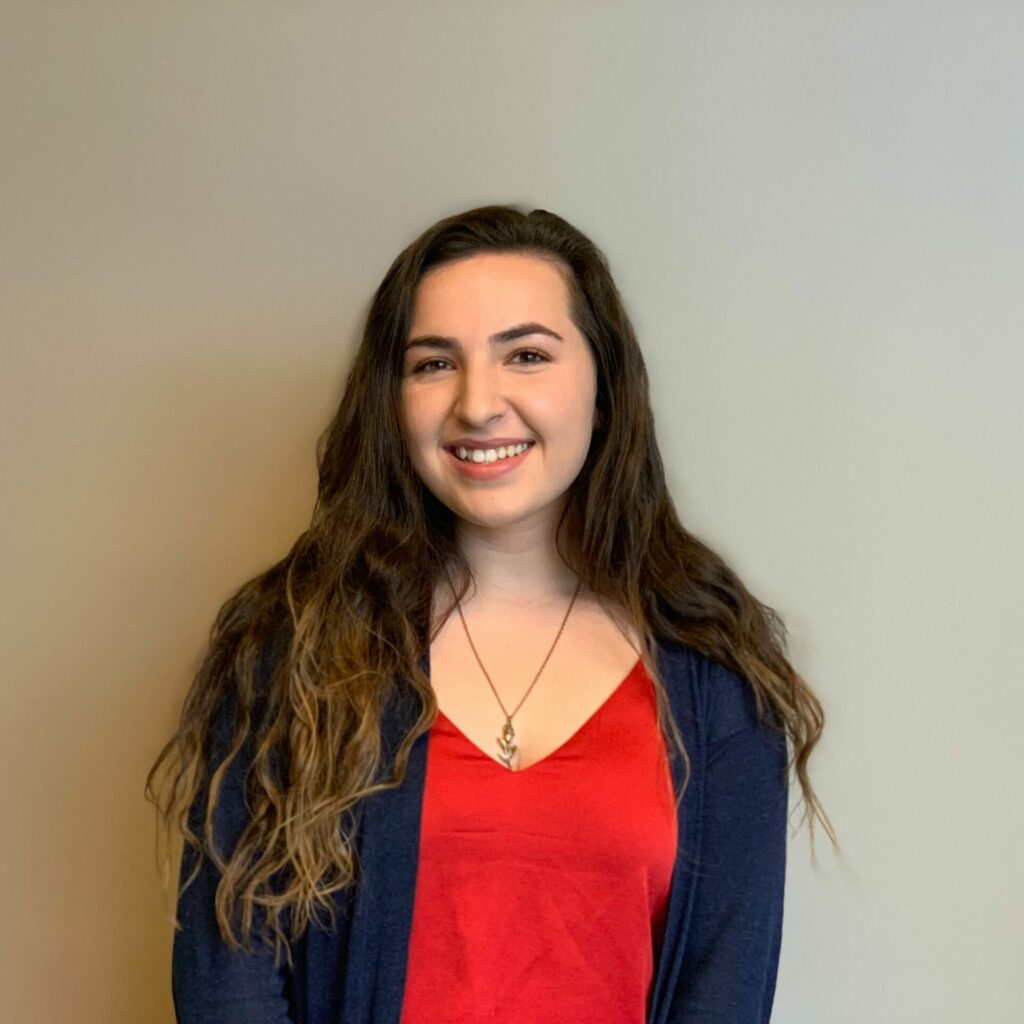 "I've learned that people will forget what you said, people will forget what you did, but people will never forget how you made them feel."

– Maya Angelou
Marwa (she/her/hers) is a Policy Fellow with the Economic Equity Team. She is an Afghan American born and raised in the Bay Area. Being the product of refugees and navigating life in a diaspora community the politics of poverty and discrimination have always been prevalent in her life. She takes pride in being a first-generation college student, having studied Political Science at Berkeley City College and UC Berkeley.
Through academics she has learned about the systems and policies that create inequities. Through her time working in local non-profits and data analytics, she has learned how elites exploit these systems to perpetuate disparities. The goal for her now is to take what she has learned from her professional and academic experience and work toward combating economic inequities. Marwa's interests lie in the intersection of politics, finance, and community service, and she strives toward a world of equitable economic opportunity.
In her spare time, Marwa loves meandering through the aisles of Berkeley Bowl, taking sunset bike rides, and discovering new restaurants around the Bay Area.
Q: What does a just future mean or look like to you?
A: A just future to me is one where race, class, or any identity are never barriers to not just opportunity, but prosperity.
Sara Noelani Olsen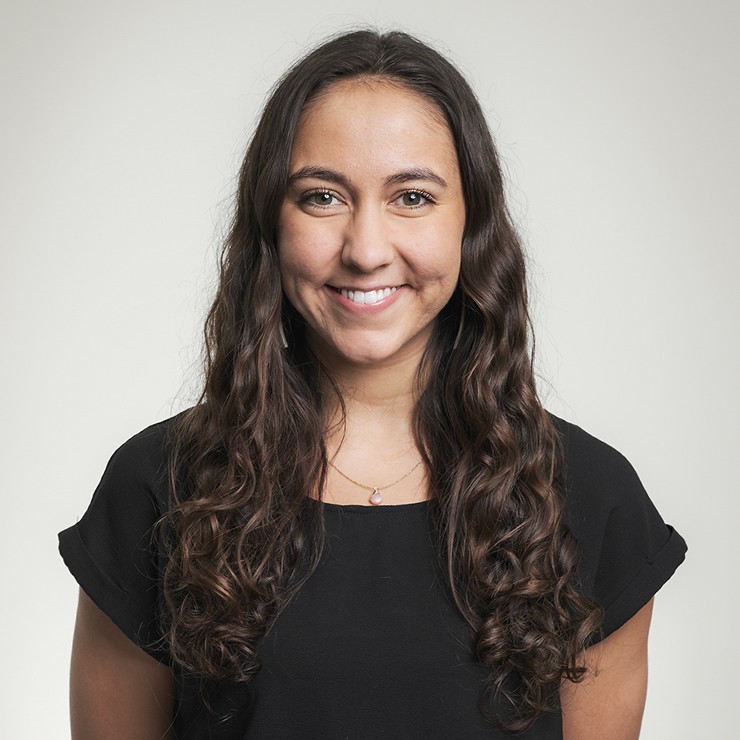 "I am no longer accepting the things I cannot change. I am changing the things I cannot accept."

– Angela Davis
Sara Noelani Olsen (she/her) is a Policy Fellow with the Climate Equity Team. Sara is deeply committed to contributing to the collective construction of a future premised on racial equity, environmental justice, and accessible opportunity for all. Over the past year, Sara has been actively engaged in legislative and advocacy work, focusing on expanding clean transportation options for low-income communities of color. Raised on Ramaytush Ohlone Land (Pacifica), with roots in the Hawaiian Islands, Sara is motivated by both the Bay Area's historic progressivism and traditional Hawaiian values. Sara has experience working within various community organizations, the California State Legislature, and most recently, the White House Initiative on Asian Americans, Native Hawaiians, and Pacific Islanders. She sees community-driven policy work as an effective means of catalyzing progress.
In 2022, Sara graduated summa cum laude from the University of California, Berkeley with a B.S. in Societal & Environmental Studies and a minor in Public Policy. Sara is a sunshine-enthusiast, who loves spending time with friends and family, recharging in nature, and doing just about anything in the water.
Q: What does a just future mean or look like to you?
A: To me, a just future looks like one where all communities can thrive, relationships between people and our planet are marked by reciprocity, and transformative love is abundant.