We're building a future where communities of color thrive
Founded in 1993, The Greenlining Institute works toward a future when communities of color can build wealth, live in healthy places filled with economic opportunity, and are ready to meet the challenges posed by climate change. Our multifaceted advocacy efforts address the root causes of racial, economic, and environmental inequities in order to meaningfully transform the material conditions of communities of color in California and across the nation.
Momentum: A Virtual Summit on Racial Equity
Registration for Greenlining's 28th Annual Economic Summit is now open. We're thrilled that Isabel Wilkerson, Pulitzer Prize-winning author of the bestselling books Caste and The Warmth of Other Suns, will headline Momentum: A Virtual Summit on Racial Equity to be held May 5 and 6, 2021.
Join Greenlining and fellow change-makers, as we explore this once-in-a-generation opportunity to re-establish our country's founding principles and work together to build a new anti-racist society that leads to real transformation and healing through justice. A limited number of early bird tickets are available for individuals and groups now through March 22. Reserve your spot today!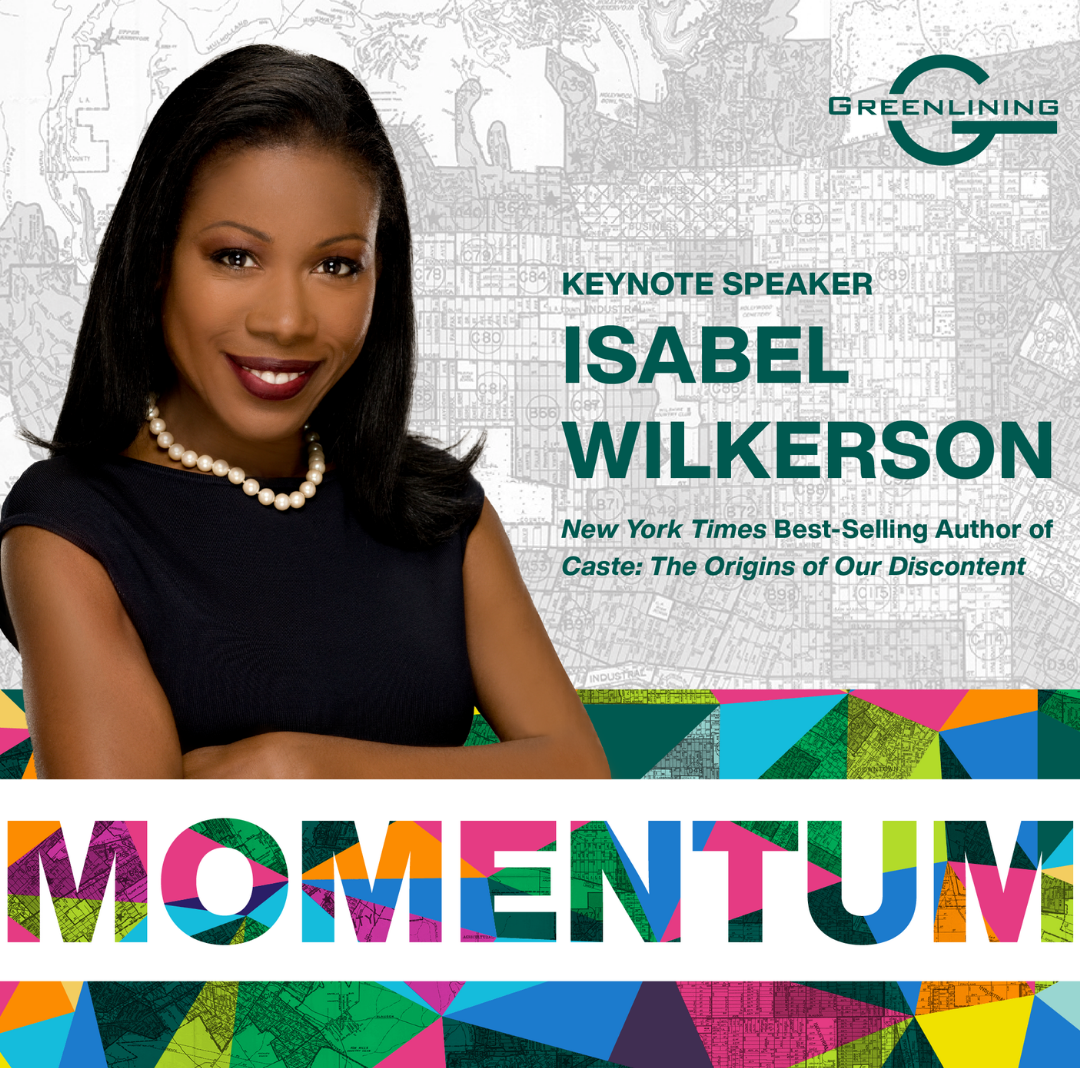 The next generation of racial justice leaders
What is the Leadership Academy?
The Greenlining Leadership Academy trains and empowers the next generation of multi-ethnic leaders to create positive social change. We offer three transformative programs designed for young leaders seeking to reach their full potential.
Moving Our Country Forward
We will not quit until we end racism in every corner of society and our communities are freed from the weight of white supremacy and nationalism. The epidemic of police brutality is a reminder to us all of how precious the freedoms won by our predecessors are and how frequently they are denied to Black and Brown people. We're dedicated to dismantling racially unjust policies, practices and structures. We stand in unequivocal solidarity with the Movement for Black Lives.
A Just Response to COVID-19
An Equitable Just Future Can Start Today
Now more than ever our movement must embrace equity, ensuring that those experiencing the most hurt receive the most care. Our nation's leaders must practice equity, turning commitment into actionable equity strategies in our immediate response to the crisis and recovery efforts. Read our set of policy equitable policy solutions.