The Greenlining Institute Announces Second Cohort to Join Greenlining the Block, A Multi-Million Dollar Initiative Investing in BIPOC-led Community Solutions to Climate Change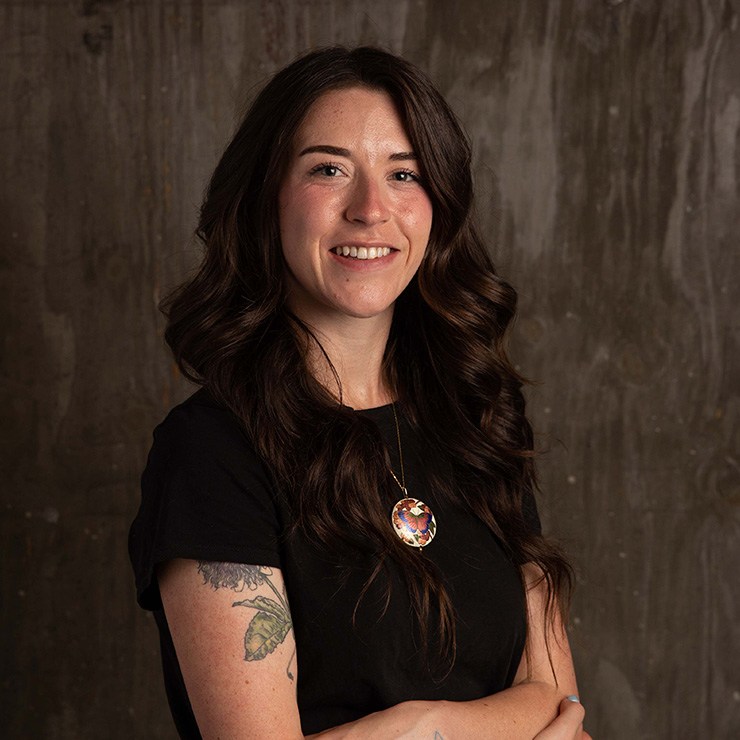 Round two cohort includes 16 organizations across Michigan, North Carolina, California, and Colorado
Contact: Danielle Bell, Senior Program Manager for Media Relations, danielle.bell@greenlining.org 
Oakland, California — Today, The Greenlining Institute announced the second cohort of community-based organizations selected to participate in Greenlining the Block, a multi-year initiative to advance climate justice neighborhood projects and build power in communities of color. The initiative aims to leverage federal investments through the Justice40 initiative, Bipartisan Infrastructure Law, and the Inflation Reduction Act, as well as statewide and local investments to ensure benefits reach communities of color that continue to feel the impacts of decades of inequities in infrastructure funding as the climate crisis worsens. 
Investing in Community Leadership
For thirty years, The Greenlining Institute has advanced racial equity through policy and issue advocacy while also investing in community-driven leadership and ownership of solutions that support cooperative, sustainable, participatory, fair and healthy communities. Greenlining the Block advances the model Greenlining established through California's Transformative Climate Communities program, which has catalyzed over $350 million in investments in communities across California.
"Through Greenlining the Block, we're learning how policies are implemented in the field, and how decisions made at the highest levels impact the daily lives of millions of people. Our goal is to make sure the impact of those policies matches the intent, and that communities receive the resources and support they need to build thriving, resilient neighborhoods," said Debra Gore-Mann, President & CEO at The Greenlining Institute. 
"While climate action at the global and national levels is essential, funding climate projects at the grassroots allows communities to tap into the unique needs, resources, and assets of the people they serve. We know from this work that undoing legacies of harm in communities of color requires holistic solutions that prioritize community leadership and ownership," said Alvaro Sanchez, Vice President of Policy at Greenlining.
Second Round of Community-Based Partners
Greenlining will provide direct capacity building annual grants, support tailored capacity building and other technical assistance, and facilitate peer-to-peer learning through a Community of Practice. For the second round of the Greenlining the Block initiative, Greenlining welcomes 16 organizations across four states: Michigan, North Carolina, California, and Colorado: Community Collaboration on Climate Change (C4), CleanAIRE North Carolina, The Globeville, Elyria-Swansea Coalition Organizing for Health and Housing Justice (GES Coalition), Southwest Detroit Environmental Vision, East Oakland Neighborhoods Initiative, Homies Empowerment, Mycelium Youth Network, Ninth Root, Black Urban Farmers Association, Restore the Delta, Community Partners 4 Innovation, Tongva Taraxat Paxaavxa, City Heights CDC, Mid City CAN, Project New Village, and United Taxi Workers of San Diego.  
These partners are advancing a unique slate of comprehensive climate justice projects including:
Clean mobility options and transportation justice
Multi-purpose community and climate resilience hubs
Multi-benefit environmental restoration and stormwater capture
Anti-displacement and affordable and sustainable housing
Partner Spotlights
Tongva Taraxat Paxaavxa, Altadena, CA
"We are transforming Huhuunga, place of the bears, the first site to be in Tongva stewardship since colonization to have space for Native plants, culture, and community. We can barely or no longer afford to live on our ancestral homelands and so many of our people have been forced out. We hope to use this grant and learning opportunity with Greenlining the Block to increase sovereignty and provide housing on our homelands to bring our family home to be in community together again," said Samantha Morales Johnson, Tongva Land Return Coordinator.
Homies Empowerment, East Oakland, CA
"As a Deep East Oakland-based grassroots organization who is building on the legacy of struggle, the importance of building a community-led resilience hub goes without saying. Our partnership with the Greenlining Institute will be invaluable as the work of transforming our environment for the people by the people continues" said Jazmín Y. Preciado-Cruz, Esq., Caretaker of Community Relations.
Community Collaboration on Climate Change (C4), Grand Rapids, MI
"Empowering our community through sustainable mobility is not just a ride towards cleaner air and reduced carbon emissions; it's a journey towards equity, justice, and shared prosperity. Our community-centered EV ride share program will be a testament to our commitment, steering us away from environmental degradation while steering us closer to a future where everyone has access to clean transportation solutions. By putting the power of electric vehicles in the hands of the many, not the few, we drive towards a greener tomorrow while ensuring that no one is left behind on this transformative path," said Kareem Scales, C4 Co-Chair.
To learn more about Greenlining the Block, please visit: https://greenlining.org/work/transformative-communities/greenlining-the-block.
For questions about Greenlining the Block, please contact George Lee, Director of Greenlining the Block at george.lee@greenlining.org