Overview
Climate Action That Meets Community Needs
Greenlining the Block works to strengthen community-based organizations to advance climate justice neighborhood projects. To reverse decades of disinvestment and racist policies, we are doubling-down on community ownership of solutions. In January 2023, The Greenlining Institute kicked off a multi-year initiative called Greenlining the Block by welcoming its first cohort of community-based partners.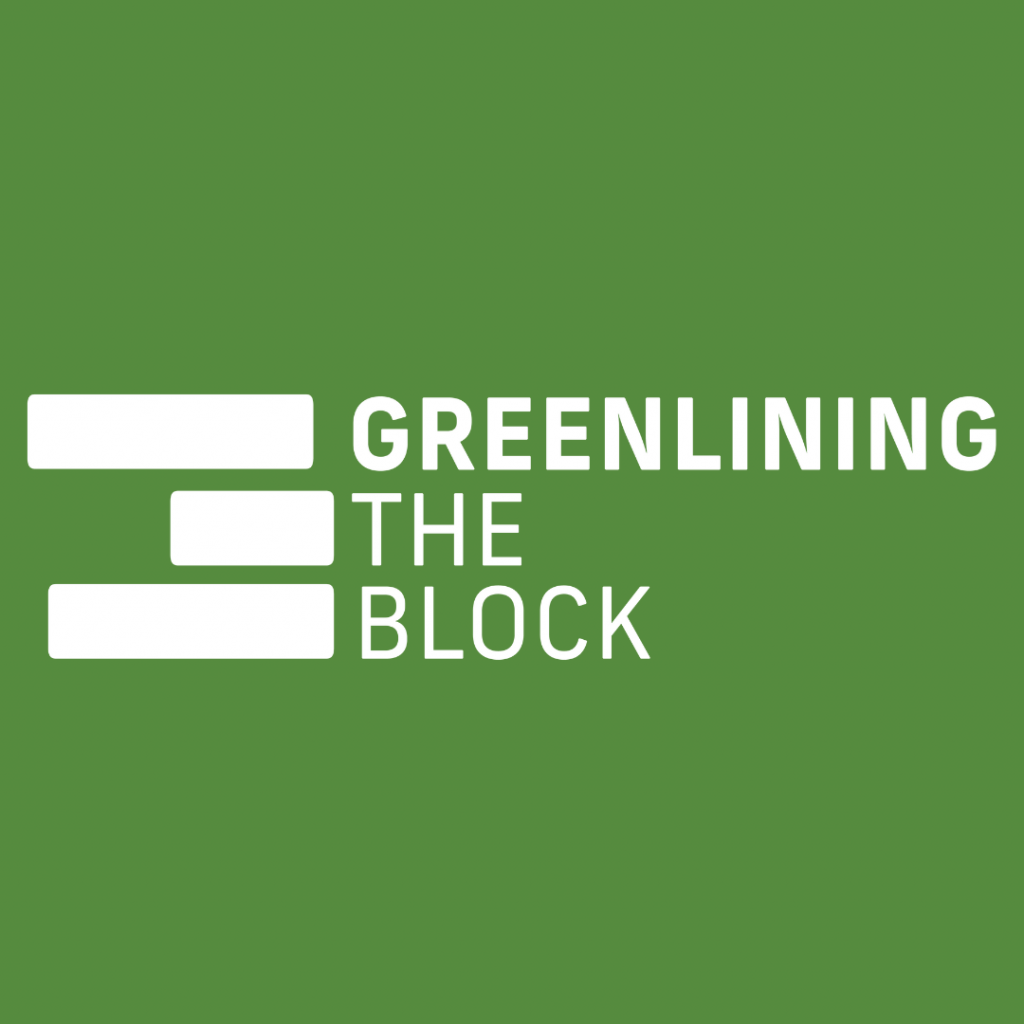 Introduction
Meet the First Cohort of Greenlining The Block
For the first round of the Greenlining the Block initiative, Greenlining is providing direct capacity building annual grants, support tailored capacity building and other technical assistance, and facilitate peer-to-peer learning through a Community of Practice alongside eight partner organizations in California, Illinois, and Michigan.
Partner organizations are working on a broad range of shovel-worthy projects aiming to address local public health concerns while meeting the environmental, economic and transportation needs of residents.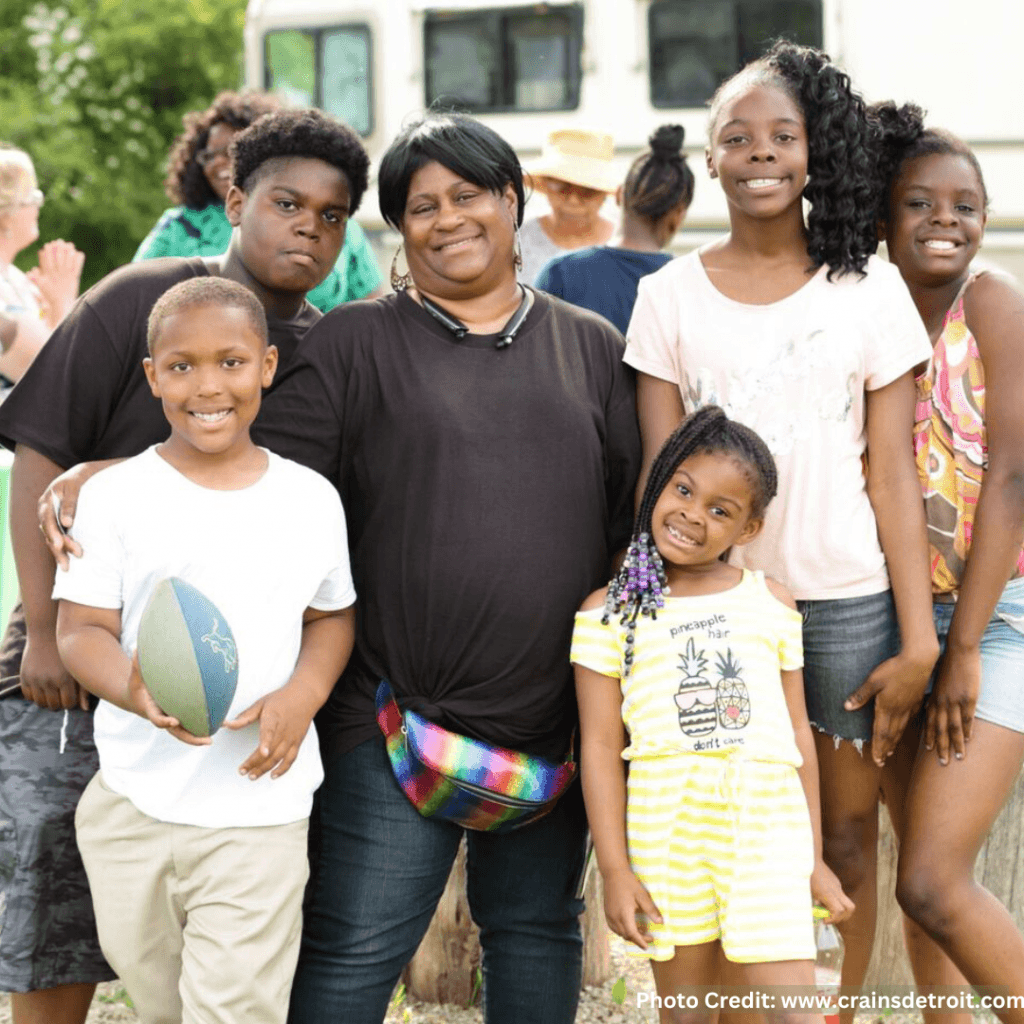 ---
Partners
Community Partners Leading the Way
Active San Gabriel Valley
ActiveSGV's mission is to support a more sustainable, equitable, and livable San Gabriel Valley by fostering civic engagement in communities across the San Gabriel Valley to effect policy, program and environmental change. Active San Gabriel Valley seeks to prioritize, identify and secure funding to advance a portfolio of multi-benefit infrastructure projects, including pedestrian and bike improvements, urban greening, and the development of community spaces. Their project will focus on completing participatory planning and feasibility assessments to develop open space and active transportation projects.
Learn More
API Forward Movement
API Forward Movement cultivates healthy, long-lasting, and vibrant Asian and Pacific Islander communities through community-centered engagement, education, and advocacy. They envision a world where Asian and Pacific Islander communities – and all communities of color – have full power to access good health and a healthy environment. APIFM will implement the Water is Life (水是生命) project to develop a multi-benefit stormwater capture project with traffic calming elements at Fremont Elementary in Alhambra. The stormwater capture project will conserve local water resources.
Learn More
Casa Familiar
Casa Familiar is a 50-year old community development agency focused on improving the built environment in San Ysidro, a predominant Latinx and low-income community. Casa Familiar enhances the quality of life for low income individuals and families through Advocacy, Social Services, Education, Affordable Housing, Arts and Culture, and Community and Economic Development. Casa Familiar is advancing a climate resiliency development, La Semilla, the Seed, a multi-purpose neighborhood development that will include a community plaza and learning center, greenhouse, EV charging and e-mobility options.
Learn More
Equiticity
Equiticity is a racial equity movement, operationalizing racial equity by harnessing our collective power through research, advocacy, programs, Community Mobility Rituals, and social enterprises, to improve the lives of Black, Brown, and Indigenous people in our society. Equiticity's The Go Hub will develop a community mobility center to provide increased use of healthy and sustainable transportation options, employment and educational opportunities, mental health services, and provide a physical space for neighborhood gatherings and functions, as well as host a regular series of Community Mobility Rituals.
Learn More
Bronzeville Community Development Partnership
Bronzeville Community Development Partnership is a 30-year -old preservation organization focused on the Black Metropolis area of Chicago. BCDP uplifts community thought leadership to develop sustainable economic development solutions at the neighborhood level that creates new enterprises and generates jobs. BCDP will be developing the Smart Mart, an electric mobility hub that connects many forms of e-transportation goods and services in the Historic Motor Row District. Their project would include the adaptive reuse of the building that will incorporate community spaces, an EV showroom, EV manufacturing and prototyping, EV fleet parking, micro-mobility options, cafe and workforce development opportunities.
Learn More
Environmental Health Coalition
Environmental Health Coalition is a 42 year old environmental justice organization dedicated to achieving environmental and social justice in the San Diego-Tijuana border region. EHC organizes and advocates to protect public health and the environment threatened by toxic pollution. EHC will be pursuing a Transformative Climate Communities (TCC) Implementation Grant to improve the environmental, economic and housing conditions of Barrio Logan and Logan Heights residents. They will be building off their TCC Planning Grant, where they worked closely with the community to identify priorities to establish and integrate a community land trust, design a new park space, develop a resilience and environmental justice hub, and increase tree canopy throughout the neighborhood.
Learn More
Little Manila Rising
Little Manila Rising serves the South Stockton community, developing equitable solutions to the effects of historical marginalization, institutionalized racism, and harmful public policy. LMR offers a wide spectrum of programs that address education, environment, redevelopment, and public health. LMR values all people's unique and diverse experiences and wishes to see the residents of South Stockton enjoy healthy, prosperous lives. LMR is purchasing their building and land, retrofitting their building to meet the standards for a climate resilience hub including energy storage and emergency services. Additionally it will have year-round programming and be a service and cultural hub for LMR's various programming in mental health, healing, health equity, environmental justice, and community development.
Learn More
Eastside Community Network
For over 37 years the Eastside Community Network has worked tirelessly to develop programs and resources that center the needs of east side residents and amplify their voices with respect to the development of their communities. ECN envisions the east side of Detroit as a community of choice where residents can live, work, play and thrive. ECN will engage a community work group to build a policy advocacy strategy, develop accessible transportation networks to connect resilience hubs, and develop and implement accessible transportation upgrades such as biking infrastructure, micro-mobility, EV charging and EV shuttle retrofits.
Learn More