Publication
Community-Controlled Solutions Built On Decades of Organizing
Publication
Transformative Communities
Northeast SAN FERNANDO VALLEY: A Transformative Climate Communities Case Study
For nearly 25 years, Pacoima Beautiful has been fighting to mitigate environmental injustices in Pacoima and Sun Valley, neighborhoods that sit in the Northeast San Fernando Valley in the City of Los Angeles. These suburban communities were constructed after World War II to house factory workers, and are typified by single-family homes, wide, auto-oriented roads and industrial facilities. Now home to a predominantly Latinx community, the Northeast Valley is surrounded by three freeways, a heavy rail line, a local airport and other industrially-zoned land. The community experiences some of the highest levels of air pollution in the state, lack of green spaces, and overcrowded housing conditions. Moreover, Pacoima and Sun Valley suffer from some of the most severe heat in Los Angeles County, with temperatures regularly reaching into the triple digits during the summer months.
California has pioneered a unique approach to fostering community-led solutions that meet the needs of those hit first and worst by climate change through a program called Transformative Climate Communities. Transformative Climate Communities offers a model for fighting climate change, building economic prosperity and redressing the historic oppression of our most under-resourced communities. The TCC program empowers the communities most impacted by poverty and pollution to choose their own goals, strategies and projects to reduce greenhouse gas emissions and deliver multiple tangible benefits.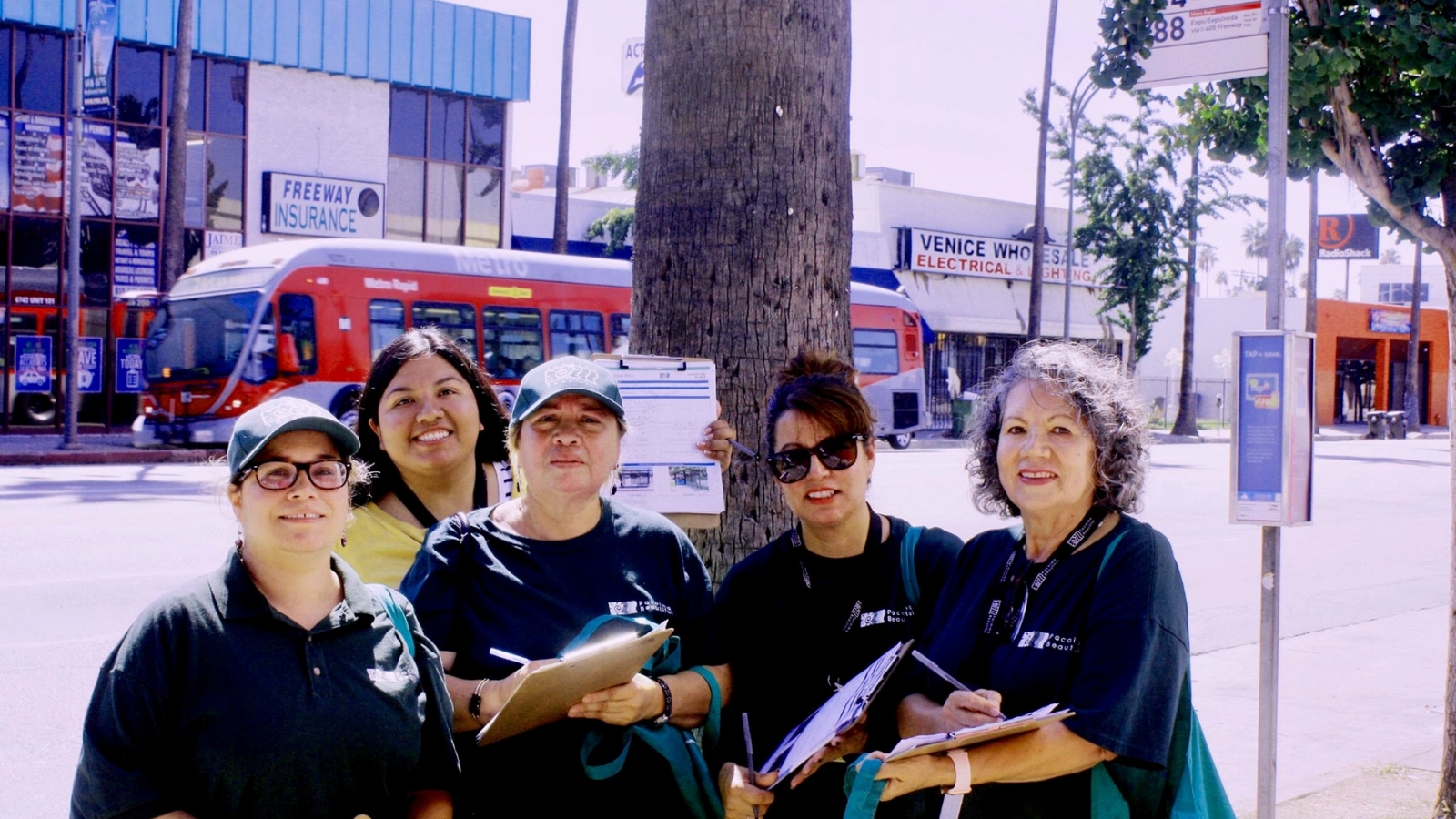 Building off of shared community priorities developed over decades of organizing, Pacoima Beautiful identified a vision for their Transformative Climate Communities program, centered around pedestrian safety, street improvements, greening and climate resilience.
IN OUR EVALUATION, GREEN TOGETHER IS THE MOST TANGIBLE EXAMPLE OF WHAT COMMUNITY-CONTROLLED TRANSFORMATION AND INVESTMENTS ACTUALLY LOOK LIKE.
Pacoima Beautiful convened partners who understood the importance of community organizing for the Green Together TCC project.
Five years after the program's establishment, The Greenlining Institute is examining TCC's progress thus far, and is beginning to gauge both successes and areas for improvement. Greenlining conducted an intensive qualitative evaluation of how TCC's components work together to deliver equity outcomes. This evaluation included four detailed Case Studies from Ontario, East Oakland, the Northeast San Fernando Valley and Stockton examining specific local planning and implementation efforts in detail.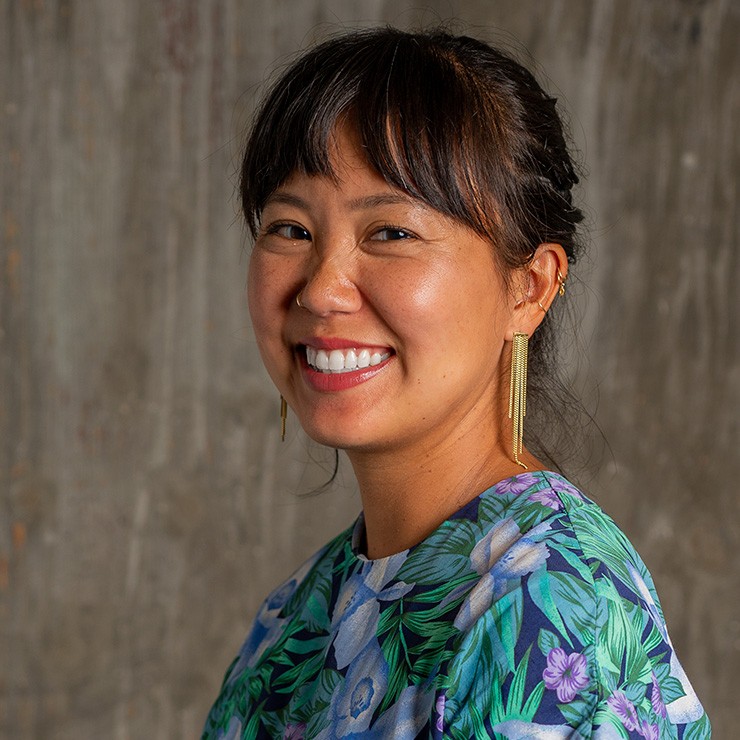 Emi Wang
Director for Capacity Building
Contact