Publication
Building a Diverse, Equitable, and Inclusive Cleantech Industry
Climate Equity
Publication
Introduction:
The Greenlining Institute has advocated for racial and economic justice since our inception in the early 1990's,1 and we believe that diversity, equity and inclusion should be used as tools for racial justice to benefit low-income communities of color. This report focuses on the need for DEI in the cleantech industry, and particularly on startup companies in this growing field. California's clean energy economy, powered in part by the cleantech sector, is creating good jobs and simultaneously helping the state meet its climate goals. This projected economic growth is ripe for policies, strategies and programs to promote DEI. Throughout this report, we will explore the challenges and opportunities of how small, emerging cleantech companies and their collective industry can advance DEI in their products, services and companies with the ultimate goal of bringing underserved communities to the forefront of the clean energy future.
Purpose of This Report and the Intended Audience
This resource guide is a compilation of the key recommendations we have provided to the early stage CalSEED cleantech companies. It is intended for very early stage cleantech startup companies that are working to advance "technology that places an emphasis on environmentally friendly products, services or practices."4 We acknowledge that many early stage companies may not have a large number of employees or significant financial resources to, for instance, staff a team of DEI experts. However, we believe that there are several DEI strategies that early stage companies can implement from a company's inception, and the recommendations we offer are meant to serve as a starting point to building robust DEI practices in a company. This guide is not intended for utilities, energy service providers, state and local agencies, government or other regulators of energy services.
At Greenlining, we understand that DEI must be a long-term and continual effort that is meaningfully embedded into all aspects of a company, internally and externally. Internally, DEI must show up in the workplace culture, policies and processes inside the company in order to ensure employee and employer well-being. Externally, DEI can be used as a tool to create social impact in cleantech products and services that can help create equitable outcomes for underserved communities. Part I of this guide provides foundational information about DEI in small, early stage cleantech companies by defining key terms and explaining the vital importance of incorporating DEI values and policies at the early stages of those companies' inception. Part II reflects on the challenges currently present for small, early stage cleantech companies and offers strategies for how to advance DEI in startup companies that provide cleantech products and services.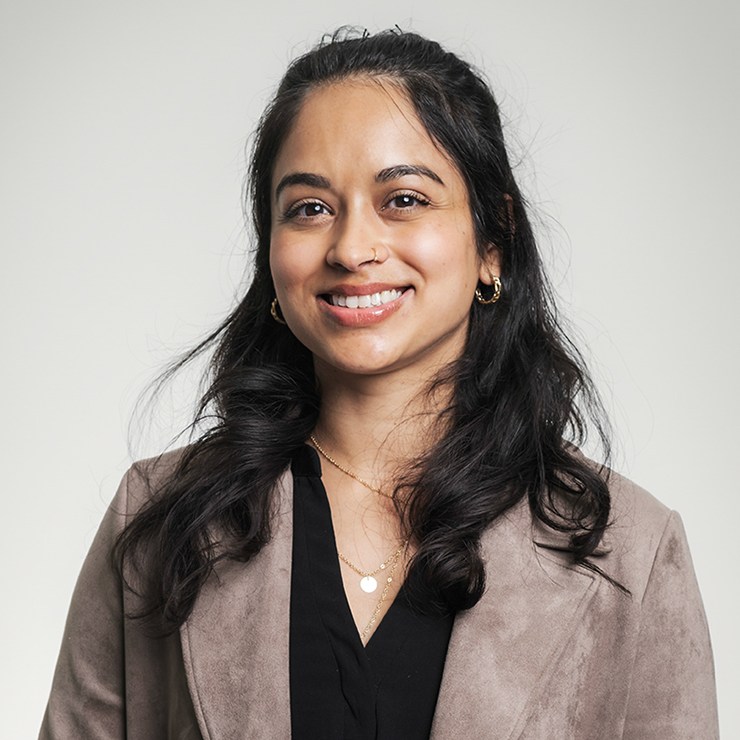 Sona Mohnot
Director for Climate Equity, Climate Resilience
Contact