"Racial Justice on the Frontlines"
April 14, 2017 • Oakland, CA
Held in Greenlining's new hometown of Oakland, California at a moment when communities of color are under attack nationwide, our 24th annual Economic Summit felt surprisingly like a celebration – a celebration of defiance, resistance and persistence in the face of threats to our communities.
"We have the power to write the next chapter in history," Greenlining Institute President Orson Aguilar said in his remarks at the Summit's opening session. "We can ensure California is a model democracy. We have the power and passion to write the next chapter of this nation."
A powerful poem by Chinaka Hodge set up the opening discussion focusing on the day's theme, "Racial Justice on the Frontlines. Listen to it below:
Black Lives Matter co-founder Alicia Garza moderated, noting that "while our communities have always been fighting ... this is a new moment" with unique challenges. "Our strategies also have to change." Much of the discussion that followed emphasized grassroots strategies and one-on-one communication. Zahra Billoo, executive director of the Bay Area chapter of the Council on American-Islamic Relations noted, "If all of the people in this room talk to 5, 10, 20 people, that's how you build power."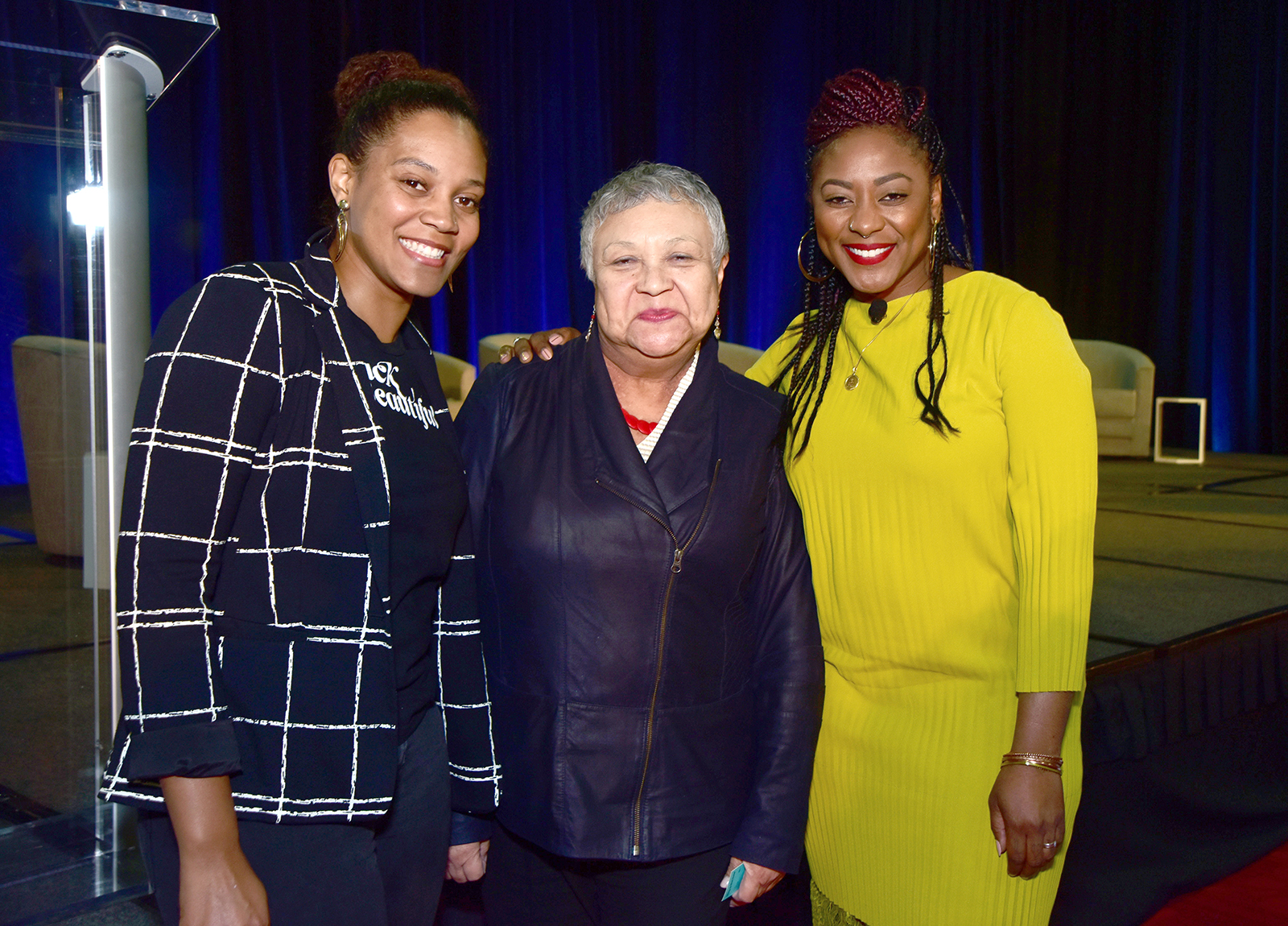 "We are vulnerable because of the color of our skin," added United We Dream co-founder Cristina Jiménez. "My brother was stopped and frisked at the age of 11. … White supremacy has been unleashed across the nation."
A set of breakout sessions zeroed in on specific issues of particular urgency: the ongoing fight to preserve healthcare as President Trump and Congress continue to attack the Affordable Care Act, innovative strategies to build wealth in communities of color, and the role of race and ethnicity in the climate justice movement. The most crowded session – which got an extensive write-up in the San Francisco Business Times that very afternoon – looked at Uber's impending arrival in Oakland and what the company's ever-changing plans might mean for a diverse city struggling with gentrification and displacement.
Each year, Greenlining gives awards to leaders who have done extraordinary work on behalf of communities of color. This year's Torchbearer Award – honoring a graduate of Greenlining's Leadership Academy – went to San Francisco Board of Education Commissioner Matt Haney. Never afraid of controversy, Haney – who last year raised the question of renaming San Francisco schools that are named after slaveholders – pointedly cited textbooks that treat U.S. history as nothing but "a series of powerful white men" as a classic example of "rewriting history" to exclude people of color.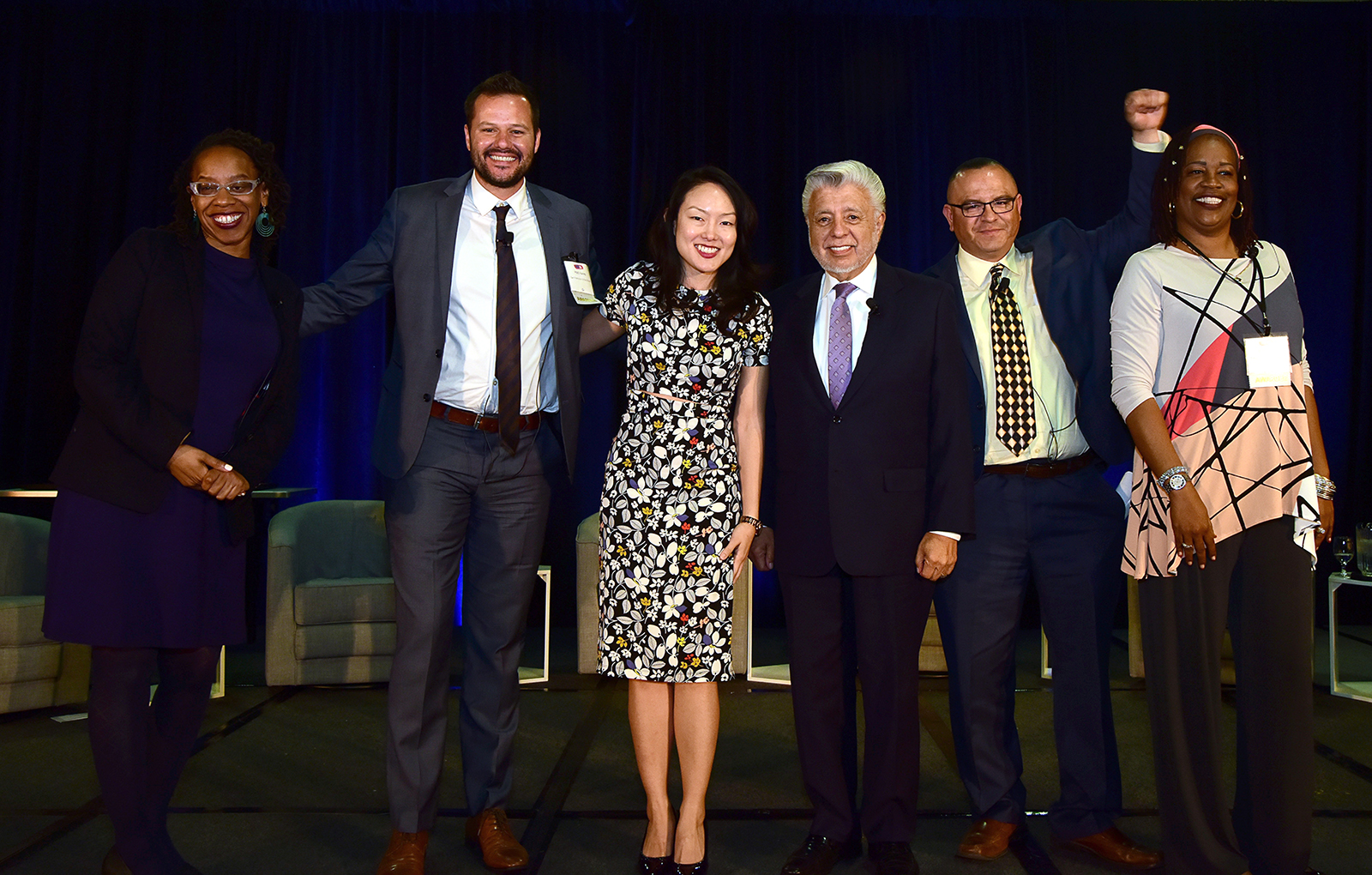 Disruptive Advocate Awards – given to leaders showing exceptional leadership and courage – went to Kim Carter, executive director of Time for Change; Dr. David C. Lizárraga, chairman of the TELACU Foundation; Sammy Nunez, executive director of Fathers and Families of San Joaquin; and Jane Kim, a member of the San Francisco Board of Supervisors and also a Greenlining Leadership Academy alum.
Much of the afternoon was devoted to something that's become a unique feature of Greenlining Economic Summits, the Idea Lab – an interactive session in which a panel of speakers sets up discussion of a critical issue, then participants break into small groups to brainstorm ideas and solutions. This year's session focused on the impact of tech, an industry famous for disrupting established business models but less successful at protecting the communities it impacts or at providing opportunities for California's diverse population.
All in all, it was an energizing day, but one that left everyone with a clear sense of the size of the job ahead.  As Aguilar noted in his opening speech, "The doors of opportunity will only open for us when we kick them open."