"#DiversityTrending: Building an Inclusive Economy"
May 8, 2015 • Los Angeles, CA
In its 22nd year, Greenlining's annual Economic Summit returned to Los Angeles for the first time since 2012. The over 1,000 business and political leaders and community activists in attendance made for a busy and energetic day.
Throughout the day, starting with Greenlining Executive Director Orson Aguilar's welcome and the opening keynote by Southern California Edison President Pedro Pizarro, speaker after speaker pointed out that while diversity is indeed trending all over the U.S., much work remains if we are to create an economy that truly lifts up all communities.  Greenlining's policy teams discussed their work with a strong, personal perspective: Economic Equity Fellow Tariq Meyers spoke movingly of his grandfather losing his home to a predatory lender and Claiming Our Democracy Director Michelle Romero challenged politicians to think hard about the fact that the "typical voter" they seek to persuade is likely a person of color and may not be a native English speaker.
California Secretary of State Alex Padilla followed up on that theme, recounting his own journey as a member of a family of immigrants in a low-income neighborhood to being part of a family of public servants. As a kid, he explained, he began to see that "different communities get treated differently," and that sense of injustice helped propel his work to make democracy more accessible to all. "We shouldn't just defend voting rights," he said. "We must advance voting rights."
Our morning panel brought together a cross-section of leaders across business, government and philanthropy to share strategies that will build an inclusive economy. Moderated by Dr. Robert Ross, CEO and President of the The California Endowment, panelists including Annabel Chang, Public Policy Manager for ride-sharing company Lyft, highlighted the importance of tapping into the talent of communities of color.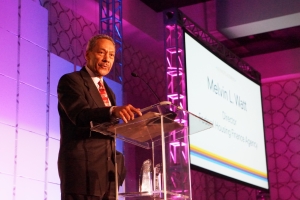 Lunch keynote Melvin Watt, director of the Federal Housing Finance Agency, made news with his remarks, announcing that two federal programs to assist struggling homeowners, the Home Affordable Modification Program (HAMP) and the Home Affordable Refinance Program (HARP) will be extended through 2016. News of the continuation of these two programs created to address the recent foreclosure crisis was quickly picked up by national news outlets, including the Wall Street Journal and Bloomberg.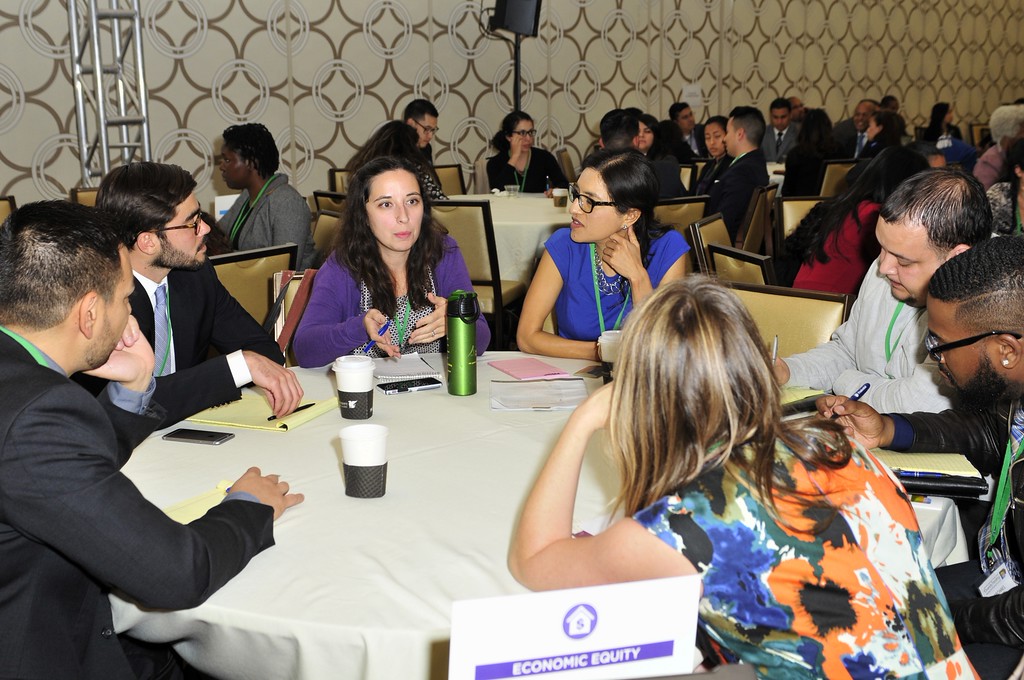 A relatively new tradition at our Economic Summit is The Idea Lab, in which a panel of creative thinkers presents challenging ideas and then we break into small groups to discuss and brainstorm. This year, sparking a discussion of disruptive innovation, Laura Weidman Powers, co-founder and CEO of Code2040, pointed out that the average income of a tech worker is more than that of an average black and Latino family combined. Brandon Anderson, CEO of Safety With Accountability & Transparency (SWAT), an app for documenting and reporting police misconduct, noted pointedly, "I'd like not to make a living saving my life and the lives of others." A Twitter timeout during the session got hundreds of attendees tweeting in support of Health For All, California legislation that aims to make health care available to everyone living in our state.
The organizing buzz even continued through the afternoon networking reception, with our Health Equity Fellows instigating another social media campaign, this time on the theme of investing in young leaders of color, using the hashtag #InvestInPossibility.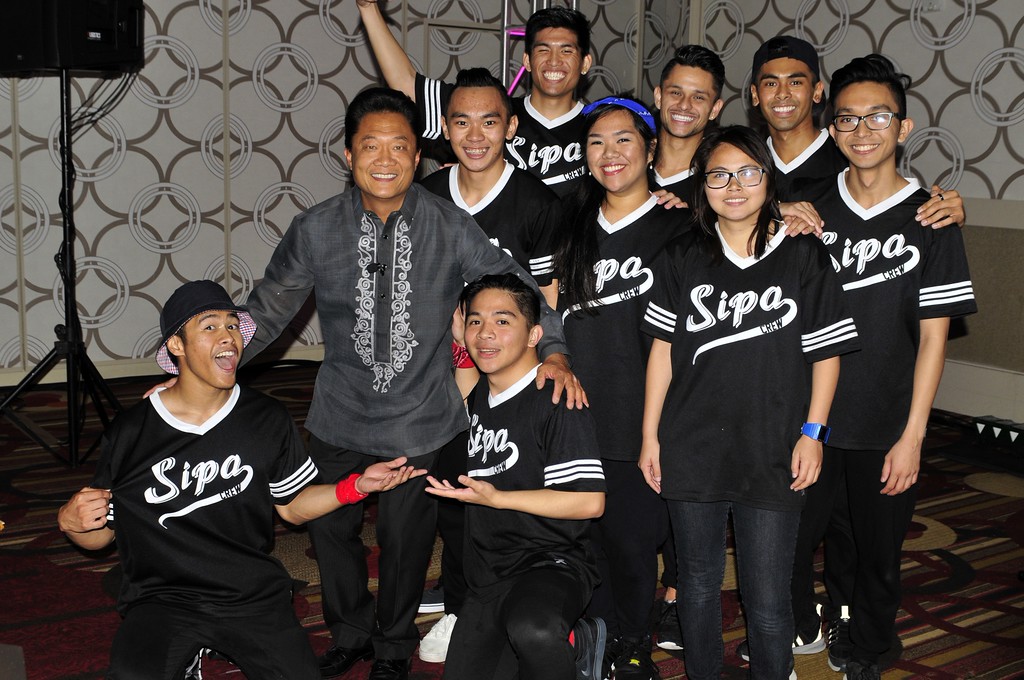 Of course, it wouldn't be an Economic Summit without awards to special individuals who have led the way to a more equitable society. This year's Big Brain Award went to Ronald B. Garnett, President & CEO of the Council for Supplier Diversity and the Big Heart Award was given to Inland Empire Latino Coalition President Steven Figueroa. The Coalition for Clean Air received the Big Foot Award and longtime Greenliner Hector Javier Preciado Ruiz, now manager of advertising operations at LinkedIn, was presented with the Torchbearer Award. But everyone's choice for liveliest award recipient was Joel F. Jacinto, executive director of Search to Involve Pilipino Americans. Instead of a conventional acceptance speech, he joined with the dance company Kayamanan ng Lahi for an electric performance that ended the awards dinner on a lively note and sent everyone home smiling.