Momentum: A Virtual Summit on Racial Equity
MAY 5-6, 2021 | 9:00 a.m. to 2:00 p.m. PDT
This year The Greenlining Institute hosted our 28th Annual Economic Summit -- Momentum: A Virtual Summit on Racial Equity. We took our theme from the renewed sense of hope and optimism taking root across the country as we  emerge from the overlapping crisis of the past year. As we breathe a collective sigh of relief that our democracy has withstood its biggest modern-day test, we know that now is no time for complacency. Our speakers and panels captured how this moment is a time of momentum -- a time for advocates, organizers, activists, and artists to come together to strengthen the movement for equity.
Meet Our 2021 Featured Speakers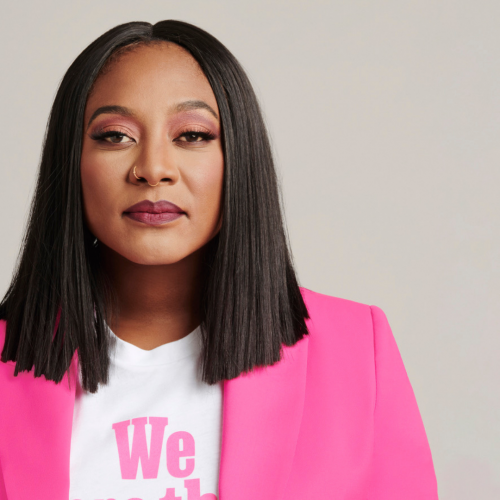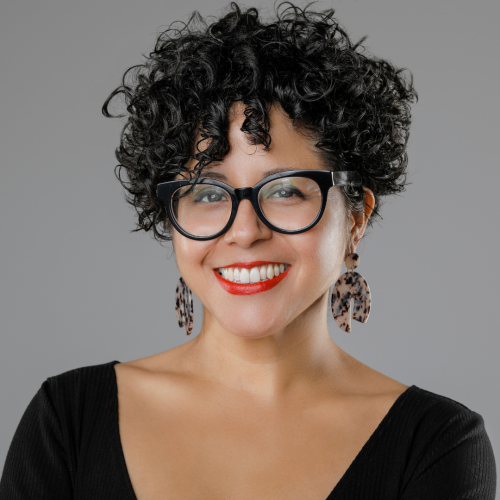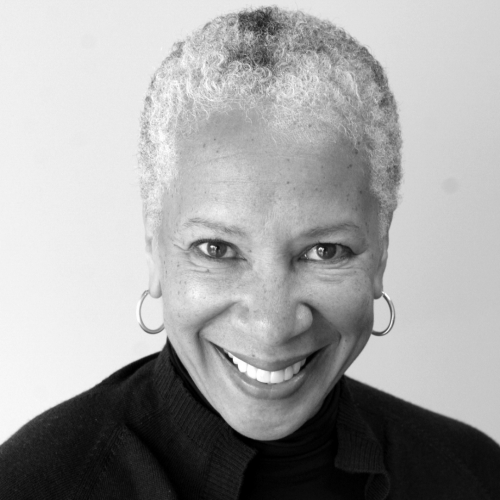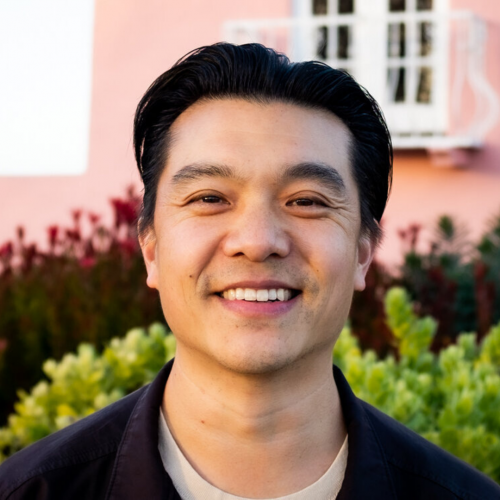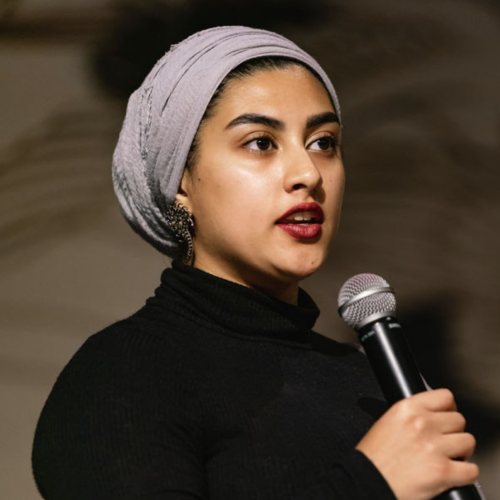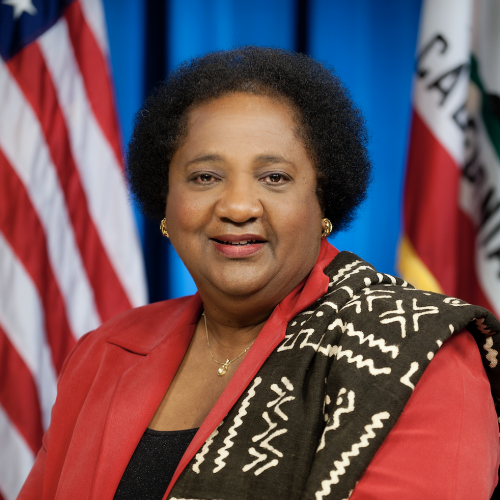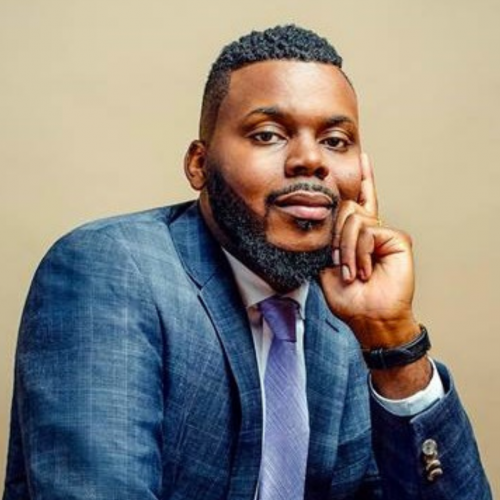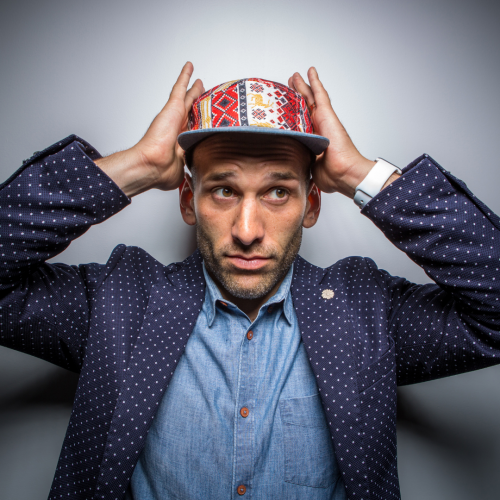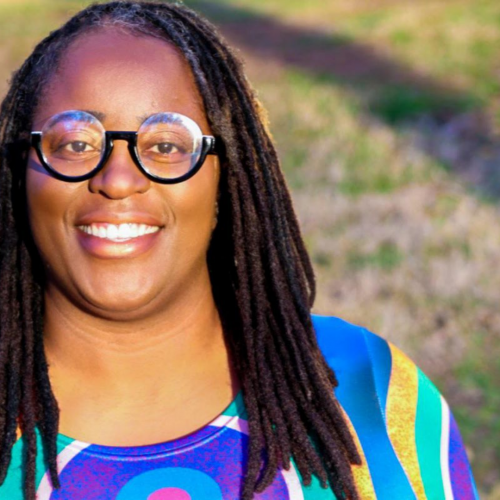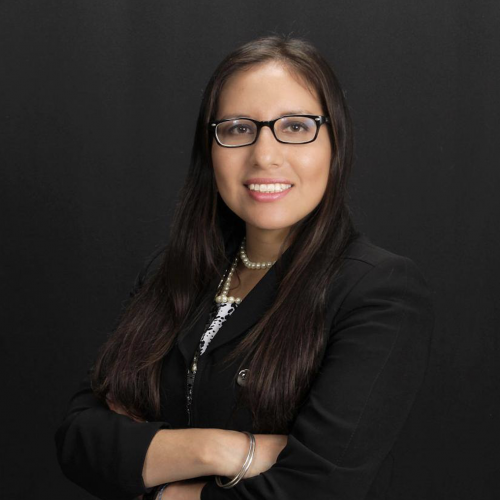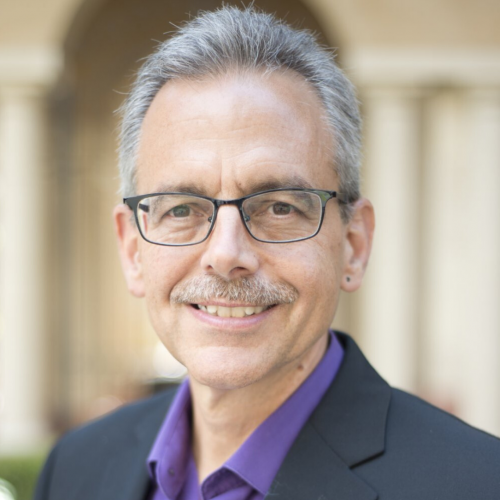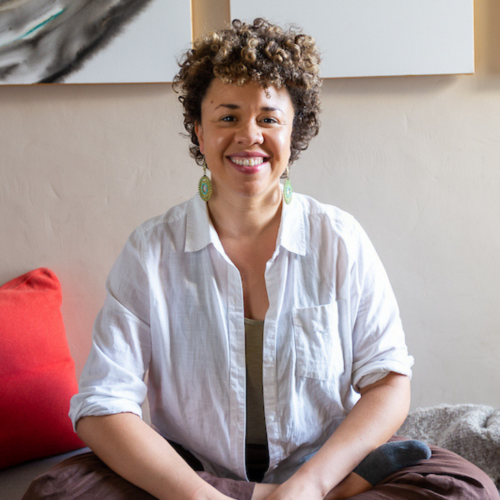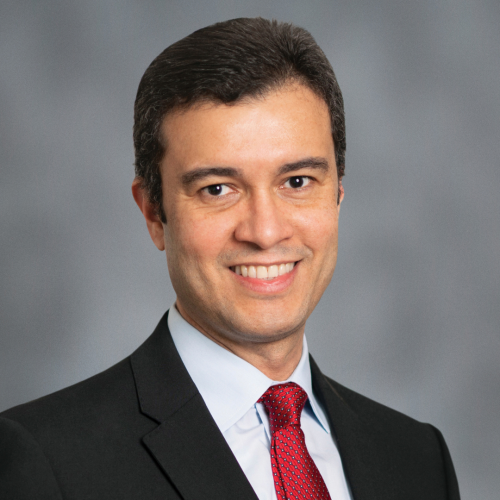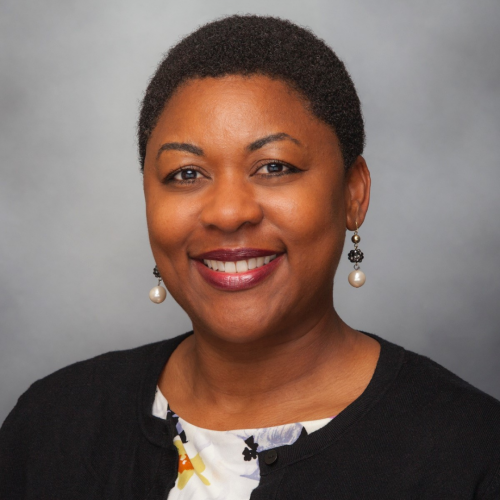 Isabel Wilkerson
Isabel Wilkerson, winner of the Pulitzer Prize winner and the National Humanities Medal, is the author of The New York Times bestsellers The Warmth of Other Suns and Caste: The Origins of Our Discontents. A gifted storyteller, Wilkerson captivates audiences with the universal human story of migration and reinvention, as well as the unseen hierarchies that have divided us as a nation, in order to find a way to transcend them. Her new book, Caste: The Origins of our Discontents, was published in August 2020 to critical acclaim and became a Number 1 New York Times bestseller. Dwight Garner of The New York Times called it, "An instant American classic and almost certainly the keynote nonfiction book of the American century thus far." Oprah Winfrey chose it as her 2020 Summer/Fall book club selection, declaring it "the most important book" she had ever selected. Wilkerson brings the past's complexities to vivid life through her passionate research and her profound gift for connecting with audiences of all backgrounds. Caste is being adapted into a Netflix film directed, written, and produced by Ava DuVernay. Wilkerson won the Pulitzer Prize for her work as Chicago Bureau Chief of The New York Times in 1994, making her the first Black woman in the history of American journalism to win a Pulitzer Prize and the first African-American to win for individual reporting in the history of American journalism.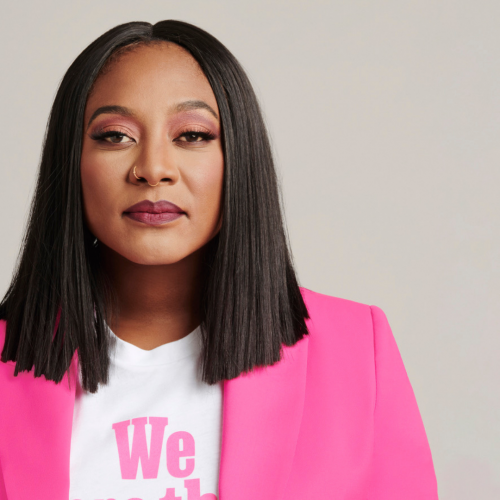 Black Lives Matter
Black Futures Lab
Alicia Garza
Alicia believes that Black communities deserve what all communities deserve — to be powerful in every aspect of their lives. An author, political strategist, organizer, and cheeseburger enthusiast, Alicia founded the Black Futures Lab to make Black communities powerful in politics. In 2018, the Black Futures Lab conducted the Black Census Project — the largest survey of Black communities in over 150 years. Alicia is the co-creator of #BlackLivesMatter and the Black Lives Matter Global Network, an international organizing project to end state violence and oppression against Black people. The Black Lives Matter Global Network now has 40 chapters in four countries. She also serves as the Strategy & Partnerships Director for the National Domestic Workers Alliance, the nation's premier voice for millions of domestic workers in the United States. Additionally, Alicia is the co-founder of Supermajority, a new home for women's activism.
Alicia has become a powerful voice in the media and frequently contributes thoughtful opinion pieces and expert commentary on politics, race, gender, sexual orientation and gender identity. Her work is featured in Time, MSNBC, The Washington Post, The New York Times, The Guardian, Elle and Essence.
In addition, Alicia has received numerous accolades and recognitions, including being on the cover of TIME's 100 Most Influencial People in the World issue (September 2020), named to TIME's 100 Women of the Year list (March 2020), Boomberg 50 (2020), BBC's. 100 Women 2020, Fortune's 40 Under 40, Fast Company's Queer 50 list, Politico 50 and 3x recipient of The Root's list of 100 African American achievers and influencers. Alicia has received the Sydney Peace Prize, Adweek Beacon Award, Glamour's Women of the Year Award, Marie Claire's New Guard Award, and was honored as the Community Change Agent at BET's Black Girls Rock Awards.
Alicia's first book, The Purpose of Power: How We Come Together When We Fall Apart, released October 20, 2020 with One World (Penguin Random House.) She shares her thoughts on politics and pop culture on her podcast, Lady Don't Take No. Alicia warns you — hashtags don't start movements. People do.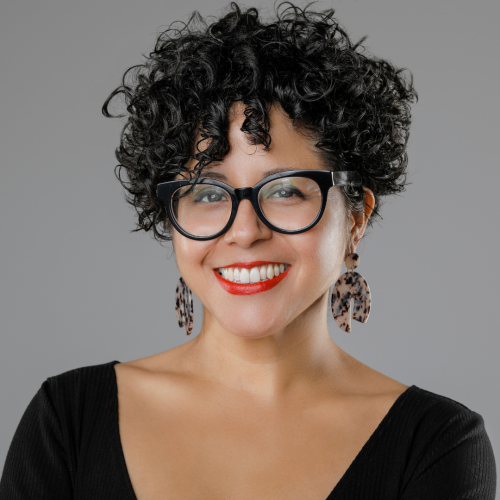 Center for Cultural Power
Favianna Rodriguez
Favianna Rodriguez is an interdisciplinary artist, cultural strategist, and social justice activist based in Oakland, California. Her art and praxis address migration, gender justice, climate change, racial equity, and sexual freedom. Her practice boldly reshapes the myths, stories, and cultural practices of the present, while healing from the wounds of the past. Favianna's projects include Ben & Jerry's Pecan Resist, two large scale public art commissions with the City of San Francisco, a partnership with Joey Soloway to create 5050by2020.com, and an upcoming storytelling initiative at the US Mexico border. Her work serves as a record of her human experiences as a woman of color embracing joy, sexual pleasure and personal transformation through psychedelics as an antidote to the life-long impacts of systemic racism. Her signature mark-making embodies the perspective of a first-generation American Latinx artist with Afro-Latinx roots who grew up in Oakland, California during the birth of hip hop and the crack cocaine epidemic.
Favianna's practice includes visual art, public art, writing, cultural organizing and power building. She leads meaningful collaborations with social movements that lead to resilient and transformative cultural strategies. In addition to her expansive studio practice, she is the co-founder and president of The Center for Cultural Power, a national organization igniting change at the intersection of art, culture and social justice. In 2016, Favianna received the Robert Rauschenberg Artist as Activist Fellowship for her work around immigrant detention and mass incarceration. In 2017, she was awarded an Atlantic Fellowship for Racial Equity for her work around racial justice and climate change. In 2018, she received the SOROS Equality Fellowship for organizing artists activists. An artist entrepreneur, she has co-founded various institutions, including the EastSide Arts Alliance, a cultural center and affordable housing complex in Oakland, CA, and Presente.org, the largest Latino online organizing community in the US. She is currently working on a short form, web-based series about sex and consent.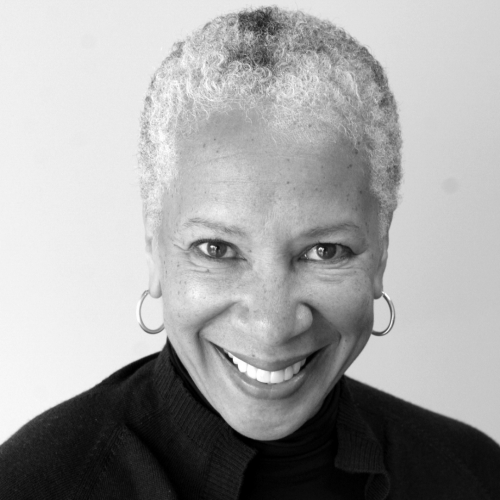 PolicyLink
Angela Glover Blackwell
Angela Glover Blackwell is Founder in Residence at PolicyLink, the organization she started in 1999 to advance racial and economic equity for all. Under Angela's leadership, PolicyLink gained national prominence in the movement to use public policy to improve access and opportunity for all low-income people and communities of color, particularly in the areas of health, housing, transportation, and infrastructure. Her Radical Imagination podcast debuted in September 2019, introducing listeners to a world of creative, progressive thinkers whose vision is challenging the status quo to create the change we need.
Prior to founding PolicyLink, Angela served as Senior Vice President at The Rockefeller Foundation. A lawyer by training, she gained national recognition as founder of the Urban Strategies Council. From 1977 to 1987, Angela was a partner at Public Advocates. Angela is the co-author of Uncommon Common Ground: Race and America's Future, and she authored The Curb Cut Effect, published in the Stanford Social Innovation Review in 2017. 
As a leading voice in the movement for equity in America, Angela serves on numerous boards. She advised the Board of Governors of the Federal Reserve as one of 15 members of its inaugural Community Advisory Council, and in 2020 was appointed by California Governor Gavin Newsom to the state Task Force on Business and Jobs Recovery. She is the 2018 recipient of the John W. Gardner Leadership Award, presented by the Independent Sector, and in 2017, she received the Peter E. Haas Public Service Award from the University of California, Berkeley.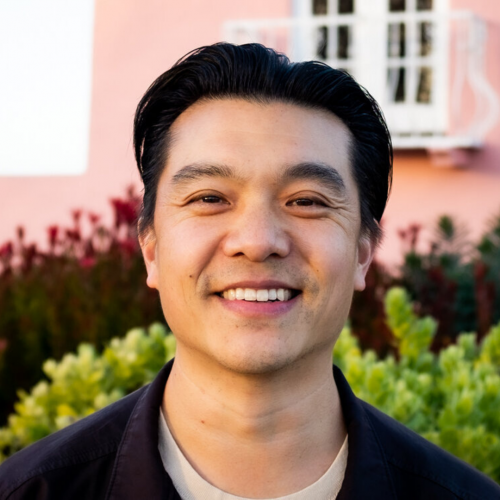 Center for Empowered Politics
Alex Tom
Alex is the Executive Director of the Center For Empowered Politics, a new movement capacity building center that aims to train and develop leaders of color and grow movement infrastructure at the intersection of racial justice, organizing and power building.
With nearly 20 years of experience organizing for social and economic justice, Alex has organized in the working class Chinese immigrant community in solidarity with other communities of color and played key roles in forming multiracial alliances, such as SF Rising and Bay Rising.
Alex received the OSF Racial Justice Fellowship to develop a toolkit to counter the rise of the new Chinese Right Wing in the US which will be coming out later this year.
Alex is a proud baba (father) of a 6 year old awesome and autistic son and blogs regularly on parenting and politics.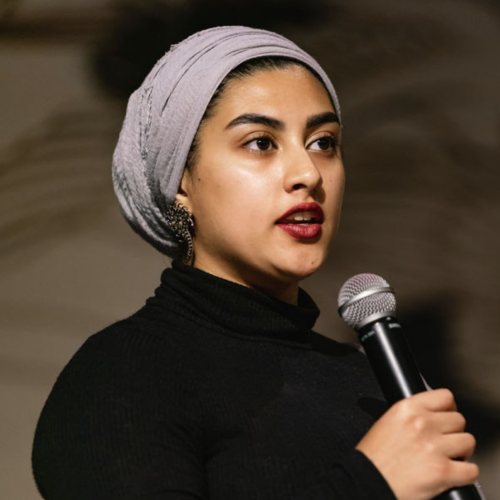 Alliance for Girls
Haleema Bharoocha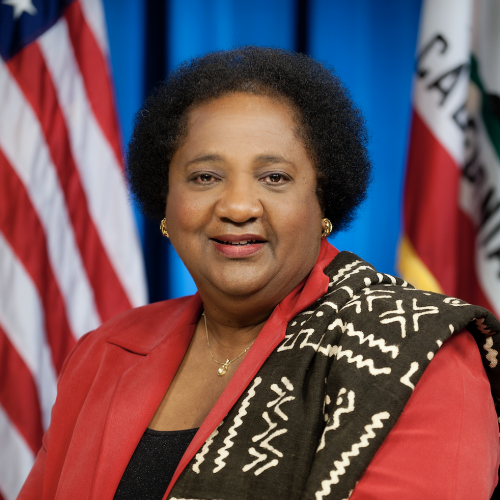 California Secretary of State
Dr. Shirley N. Weber
Shirley Nash Weber, Ph.D. was nominated to serve as California Secretary of State by Governor Gavin Newsom on December 22, 2020 and sworn into office on January 29, 2021. She is California's first Black Secretary of State and only the fifth African American to serve as a state constitutional officer in California's 170-year history.

Weber was born to sharecroppers in Hope, Arkansas during the segregationist Jim Crow era. Her father, who left Arkansas after being threatened by a lynch mob, did not have the opportunity to vote until he was in his 30s. Her grandfather never voted as custom and law in the South, before the Voting Rights Act of 1965, systemically suppressed voting by Blacks. Although her family moved to California when Weber was three years old, it was her family's experience in the Jim Crow South that has driven her activism and legislative work. She has fought to secure and expand civil rights for all Californians, including restoring voting rights for individuals who have completed their prison term. 
Weber attended the University of California, Los Angeles (UCLA), where she received her BA, MA and PhD by the age of 26. Prior to receiving her doctorate, she became a professor at San Diego State University (SDSU) at the age of 23. She also taught at California State University at Los Angeles (CSULA) and Los Angeles City College before coming to SDSU. She retired from the Department of Africana Studies after 40 years as a faculty member and serving several terms as department chair.

Before her appointment, Secretary Weber served four terms as an Assembly Member representing California's 79th Assembly District, which includes parts of the City of San Diego as well as several cities and communities in the San Diego region.  Weber also served as a member and chair of the San Diego Unified School District and has twice served as a California Elector, including chairing the California College of Presidential Electors on December 14, 2020.

During her tenure in the Assembly, Weber chaired the Assembly Elections and Redistricting Committee, Assembly Budget Subcommittee on Public Safety, and Assembly Budget Subcommittee on Health. Weber was the first African American to serve as the chair of the Assembly Budget Committee. She also served as a member of the Standing Committees on Education, Higher Education, Elections, Budget, Banking and Finance.

In addition, Weber chaired the Select Committee on Campus Climate, which was created to examine and mitigate hate crimes on California's college and university campuses. The committee also explored student hunger, sexual assaults, homelessness, and freedom of expression. She formerly created and chaired the Select Committee on Higher Education in San Diego County, which explored the need for an additional higher education facility in San Diego and ways to improve the quality, affordability and equal access of higher education in the region.

From 2019 – 2020, she served as chair of the California Legislative Black Caucus (CLBC), which consists of the state's African American legislators and has the goal of promoting equal opportunity for California's African American community. Weber broke records during her tenure by garnering extraordinary support for CLBC's efforts and its projects.

Weber's genuine passion and tireless quest for equality and fairness in all sectors of life have resulted in her pursuit of reforms in education and criminal justice. Her equity-oriented legislation includes: school finance and accountability, classroom safety, ethnic studies, early learners, attendance and dropout rates, quality instruction, law enforcements' use-of-force and body camera practices, reparations, the CalGangs' database, Affirmative Action, inclusive jury selection and instruction, predatory lending, resources for exonerees, restorative justice, racial profiling, among others. Weber has also pursued public policy changes related to health, senior citizens, veterans and military families.

Secretary Weber is a mother of two adult children, three grandchildren and was married for 29 years to the late Honorable Daniel Weber.  She is number six in a family of eight children. Her Parents, David and Mildred Nash, are deceased. Her hobbies are reading and traveling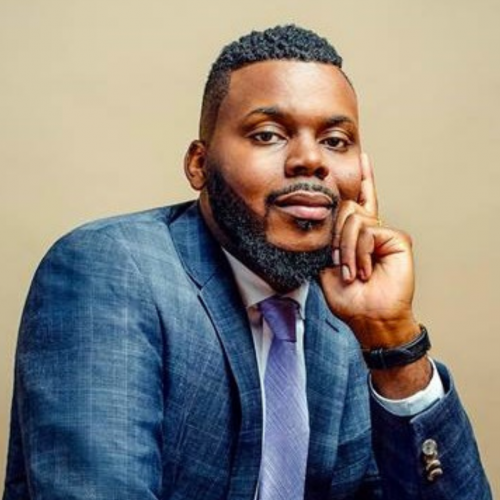 Office of the CA Governor
Michael Tubbs
On November 8, 2016, Michael Tubbs was elected to serve as the mayor of the City of Stockton, California. Upon taking office in January 2017, elected at the age of 26, Michael Tubbs became both the nation's youngest mayor, for a city of over 100,000 people and Stockton's first African-American mayor.
Recognized as one of Politico's Top 50, Fortune's Top "40 under 40," and Forbes' list of the "30 Under 30," Tubbs' leadership paired with an ambitious progressive agenda has received national recognition. Since taking office, Mayor Michael Tubbs secured a $20 million private donation to launch "Stockton Scholars," which will provide up to $4,000 to help students pay for college or trade school for a decade.  Mayor Tubbs also worked to bring "Advance Peace" to Stockton, a program that works to reduce gun violence in communities by identifying and engaging the less than one percent of Stockton's population known to commit gun crimes. Mayor Tubbs also launched the nation's first-ever municipal level basic income pilot, known as the Stockton Economic Empowerment Demonstration or SEED. 
Before becoming mayor, Michael Tubbs served as Stockton's District 6 City Councilmember. Elected at age 22 in 2013, he became one of the youngest City Councilmembers in the country. As a councilmember, Tubbs created the Reinvent South Stockton Coalition, championed the creation of the City's Office of Violence Prevention and was part of the council that led the city out of bankruptcy as Chair of the Audit and Legislative Committee. Mayor Tubbs graduated in 2012 from Stanford University with a Bachelor's and Master's degree with honors. Mayor Tubbs is focused on poverty reduction, public safety, workforce development, community engagement, and organizing and collective impact strategies. Tubbs has been a college course instructor for Aspire Public Schools and a Fellow at the Stanford Institute of Design and the Emerson Collective.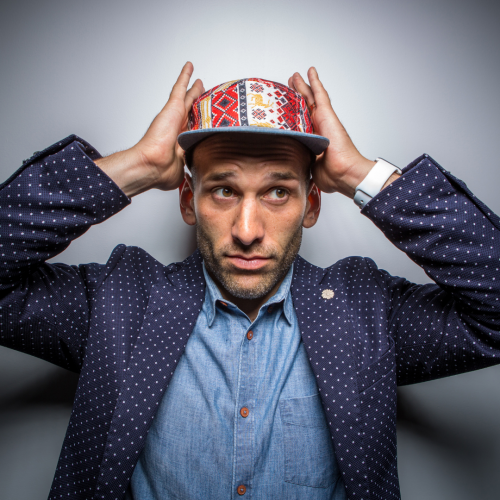 The Atlantic
Alexis Madrigal
Alexis Madrigal is a journalist in Oakland, California. He's a staff writer at The Atlantic and a co-founder of The COVID Tracking Project. Previously, he was the editor-in-chief of Fusion and and a staff writer at Wired. 
He's working on a book about Oakland and racial capitalism in urban America. He's been a visiting scholar at UC Berkeley's Information School and UC Berkeley's Center for the Study of Technology, Science, and Medicine as well as an affiliate with Harvard's Berkman Klein Center for Internet & Society. 
Madrigal authored the book Powering the Dream: The History and Promise of Green Technology. He curates the 5it newsletter, which covers emerging technologies and social dynamics through history and a general appreciation that the future will be as weird as the present. 
He was born in Mexico City, grew up in rural Washington State, and went to Harvard. 
Madrigal works out of the Murray Street Media Lab in Berkeley with novelist (and olive oil magnate) Robin Sloan.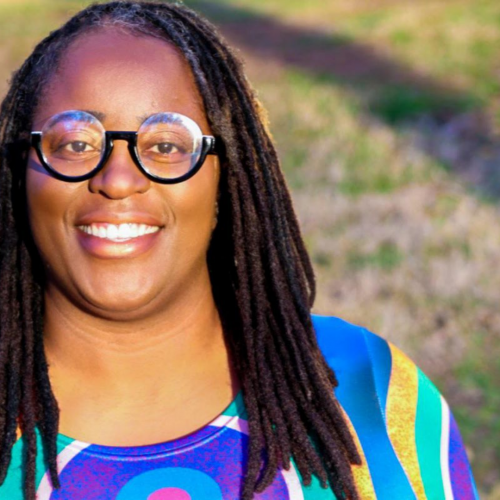 New Georgia Project
Nsé Ufot
Nsé Ufot is the Chief Executive Officer of the New Georgia Project (NGP) and its affiliate, New Georgia Project Action Fund (NGP AF). Nsé leads both organizations with a data-informed approach and a commitment to developing tools that leverage technology with the goal of making it easier for every voter to engage in every election. Nsé and her team are also developing Georgia's home-grown talent by training and organizing local activists across the state. She has dedicated her life and career to working on civil, human and workers' rights issues and leads two organizations whose complementary aim is to strengthen Georgia's democracy.
Under Nsé's leadership, NGP has registered nearly 425,000 Georgians to vote. Nsé was the driving force in merging civil rights with civic technology, allowing her team of organizers to use sophisticated targeting based on data through NGP's mobile apps. Eager to gamify civic engagement using the science of video games, NGP was able to engage and empower voters across the state of Georgia. Under her leadership, NGP also studied block chains and cryptocurrency to learn how they could embed and apply similar security to voter suppression.
Prior to joining the New Georgia Project, Nsé worked as the assistant executive director for the Canadian Association of University Teachers; Canada's largest faculty union. She also served as the senior lobbyist and government relations officer for the American Association of University Professors, where she coordinated initiatives for mobilizing members around legislation and regulations that impacted higher education and labor law.
Nsé has appeared in local and national news outlets to discuss her work, including "All In" with Chris Hayes on MSNBC, Salon and The Root. Additionally, she has served as a panelist on the national stage at SXSW and Netroots Nation, and was featured on BET's Finding Justice series.
Nsé, a proud naturalized citizen, was born in Nigeria and raised in Southwest Atlanta. She earned a Bachelor of Science from the Georgia Institute of Technology and a Juris Doctor degree from the University of Dayton School of Law. Nsé is an avid cyclist that enjoys international travel, as well as listening and playing music from the African Diaspora. She also speaks fluent French.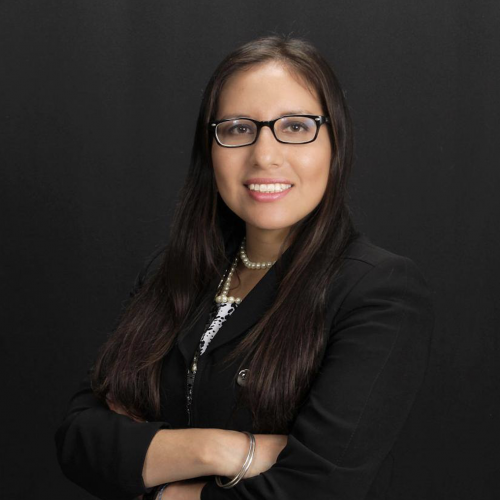 Border Angels
Dulce Garcia
Dulce Garcia grew up in Logan Heights, a community that is predominantly Mexican and Mexican-American. Dulce is undocumented and found it impossible to find financial aid after high school. So, she attended community college at night, and worked as a paralegal in a law office during the day. Oftentimes, she held other jobs including waitressing, parking cars, tutoring, selling flowers and retail. She paid her way through school, and subsequently transferred to the University of California San Diego where she received her bachelor's degree in Political Science. She attended law school at Cleveland Marshall College of Law where she received her Jurisprudence Doctorate with a concentration in Civil Litigation. Dulce opened her private practice in 2016 and has provided hundreds of free consultations and dozens of Know Your Rights workshops to inform community members of their rights. She also volunteers to represent low income clients in court in collaboration with the Mexican Consulate and various nonprofit organizations. In 2017 Dulce and other DACA recipients formed San Diego Border Dreamers to advocate for more humane immigration laws and policies. In September 2017, Dulce also sued Trump and the administration after the termination of DACA. As a result of those efforts in court, hundreds of thousands of DACA recipients are able to renew their DACA status while the case is in litigation. Dulce was in the Supreme Court on November 12, 2019 defending DACA. 
Dulce is the Executive Director of Border Angels, a nonprofit organization that conducts humanitarian work along the US-Mexico border. Border Angels promotes a culture of love through advocacy and education, by creating social consciousness, and engaging in direct action to defend human rights.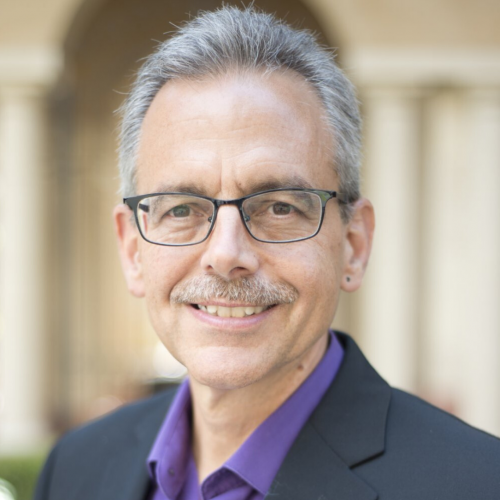 Univ. of Southern California
Manuel Pastor
Dr. Manuel Pastor is a Distinguished Professor of Sociology and American Studies & Ethnicity at the University of Southern California. He currently directs the Equity Research Institute at USC. Pastor holds an economics Ph.D. from the University of Massachusetts, Amherst, and is the inaugural holder of the Turpanjian Chair in Civil Society and Social Change at USC.
Pastor's research has generally focused on issues of the economic, environmental and social conditions facing low-income urban communities – and the social movements seeking to change those realities. His current research culminates in his latest book, State of Resistance: What California's Dizzying Descent and Remarkable Resurgence Means for America's Future.
Pastor's previous book, Equity, Growth, and Community: What the Nation Can Learn from America's Metro Areas, co-authored with Chris Benner (UC Press 2015), argues how inequality stunts economic growth and how bringing together equity and growth requires concerted local action. Combining data, case studies, and narratives on multi-sector collaborations in 11 metro regions, the book offers a powerful prescription not just for metros but for our national challenges of slow job growth, rising economic inequality, and sharp political polarization. He also co-edited the book, Unsettled Americans: Metropolitan Context and Civic Leadership for Immigrant Integration with John Mollenkopf (Cornell University Press 2016), which offers a comparative study and detailed analyses of immigrant incorporation efforts across seven different U.S. metro regions.
His previous volumes include: Just Growth: Inclusion and Prosperity in America's Metropolitan Regions, co-authored with Chris Benner (Routledge 2012), advances the idea that growth and equity can and should be linked, offering a new path for a U.S. economy seeking to recover from economic crisis and distributional distress; Uncommon Common Ground: Race and America's Future (W.W. Norton 2010; co-authored with Angela Glover Blackwell and Stewart Kwoh),  documents the gap between progress in racial attitudes and racial realities and offers a new set of strategies for both talking about race and achieving racial equity; This Could Be the Start of Something Big: How Social Movements for Regional Equity are Transforming Metropolitan America (Cornell University Press 2009; co-authored with Chris Benner and Martha Matsuoka) highlights a promising set of organizing efforts across the U.S.; Staircases or Treadmills: Labor Market Intermediaries and Economic Opportunity in a Changing Economy (Russell Sage 2007, co-authored with Chris Benner and Laura Leete) which offers a critique of current employment strategies and argues for a new "high road" approach to connecting demand and supply in labor markets; and Regions That Work: How Cities and Suburbs Can Grow Together (University of Minnesota Press 2000; co-authored with Peter Dreier, Eugene Grigsby, and Marta Lopez-Garza), a book that has become a standard reference for those seeking to link neighborhoods and regions. His forthcoming books are: South Central Dreams: Finding Home and Building Community in South L.A. (with Pierrette Hondagneu-Sotelo, New York University Press) and Solidarity Economics: Why Mutuality and Movements Matter (with Chris Benner, Polity Press). 
Pastor was the founding director of the Center for Justice, Tolerance, and Community at the University of California, Santa Cruz. He has received fellowships from the Danforth, Guggenheim, and Kellogg foundations, and grants from the Irvine Foundation, the Rockefeller Foundation, the Ford Foundation, the National Science Foundation, the Hewlett Foundation, the MacArthur Foundation, the California Environmental Protection Agency, the W.T. Grant Foundation, The California Endowment, the California Air Resources Board, and many others.  Pastor speaks frequently on issues of demographic change, economic inequality, and community empowerment and has contributed opinion pieces to such outlets including the Los Angeles Times, the San Jose Mercury News, the San Francisco Chronicle, the Sacramento Bee, the Huffington Post, among many others. 
In January 2002, he was awarded a Civic Entrepreneur of the Year award from the California Center for Regional Leadership. He has previously served as a Public Member of the Strategic Growth Council in California, as a member of the Commission on Regions appointed by California's Speaker of the State Assembly, and as a member of the Regional Targets Advisory Committee for the California Air Resources Board.  Pastor received the Liberty Hill Foundation's Wally Marks Changemaker of the Year award for social justice research partnerships in 2012. In 2017, he received the Champion for Equity Award from the Advancement Project for his work with community-based organizations fighting for social change.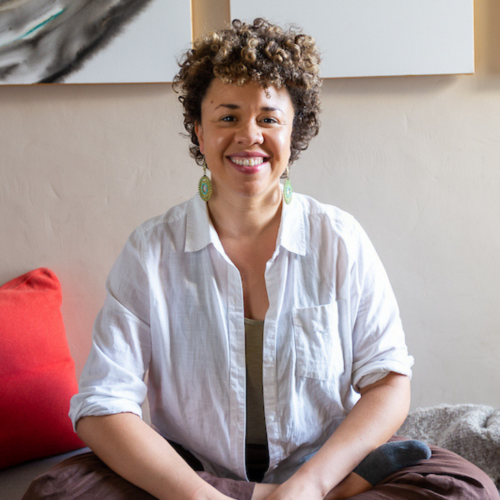 Somatic Coach
Kelsey Blackwell
Kelsey Blackwell is a certified somatic coach, writer, and teacher committed to undermining the master's tools with contemplative, somatic and creative practices. Working exclusively with womxn and groups of color, whose truth she believes is uniquely essential in this time, Kelsey supports clients to confront internalized feelings of not-enoughness and reconnect with their inherent wisdom, dignity and worth. In addition to being impactful and powerful, Kelsey believes working towards personal and collective liberation must also bring joy. Kelsey is a Certified Somatic Coach through the Strozzi Institute and a Certified InterPlay Leader. She holds a Masters Degree in Publishing from the Medill School of Journalism at Northwestern University.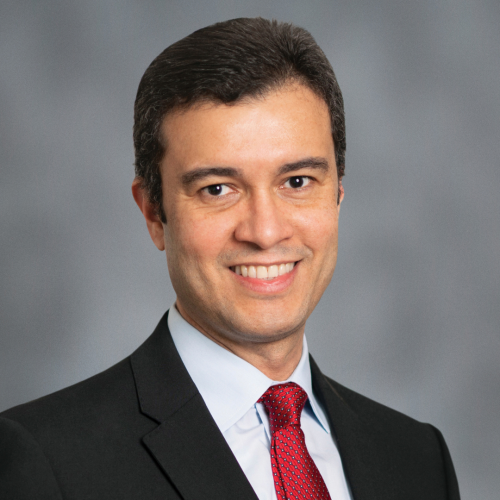 Wells Fargo
Kleber Santos
Kleber Santos is senior executive vice president and head of Diverse Segments, Representation & Inclusion of Wells Fargo, responsible for leading efforts to make the company a place where diversity is reflected at all levels and in every facet of the company's operations, processes, and programs. He is focused on creating a more diverse and inclusive working environment and partnering with Wells Fargo's business leaders to deliver products and services specifically designed to meet the needs of diverse customer segments. Kleber serves on the Wells Fargo Operating Committee.
Prior to joining Wells Fargo, Kleber worked for 15 years in a number of senior roles at Capital One, most recently as president of Retail and Direct Banking from March 2017 to October 2020, accountable for the division's revenue, product development and marketing, branches and ATMs, and operations.  He chaired Capital One's Retail and Direct Banking Diversity Council and served as executive sponsor of Capital One's Hispanic/Latinx associates and allies employee affinity group.  Kleber also was executive vice president of Capital One's consumer bank from August 2014 until March 2017 with responsibility for marketing, online and mobile channels, product development, credit underwriting, pricing, and fraud monitoring.  Prior to that he held various roles of increasing responsibility in Capital One's marketing and strategy groups from January 2006 to August 2014. Prior to joining Capital One, Kleber was an engagement manager with McKinsey & Company.
A native of Brazil, Kleber holds a bachelor's degree in civil engineering from Universidade Federal da Bahia, Brazil and master's degrees in both business administration and management of information technology from the University of Virginia. He previously served as a second lieutenant of infantry in the Brazilian Army Reserve Forces.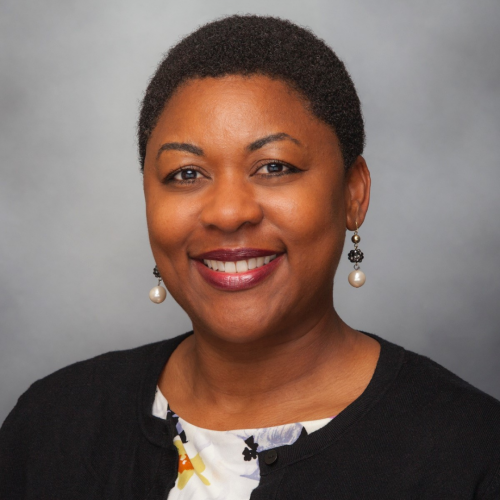 Kaiser Permanente Northern California
Angela Jenkins
Angela Jenkins has been an innovative leader at Kaiser Permanente for nearly 20 years, both in the East Bay service area and Northern California regional offices.
Angela is currently the Senior Director of Community Health for Kaiser Permanente's Northern California Region, leading a portfolio of initiatives that address equity, social justice, healthy school climate, mental health and trauma, community and family safety, homelessness prevention, and health and nutrition. In addition, she provides oversight for Kaiser Permanente's award-winning Educational Theatre troupe, a health education program that reaches more than 165,000 youth annually.
For the last year, Angela has been leading racial equity and systems change efforts at a national level for Kaiser Permanente, including overseeing a COVID-19 public health messaging campaign to address health disparities in Black and LatinX communities.
Angela has served in several leadership roles at Kaiser Permanente, most recently as the Director of Strategic Initiatives where she was charged with launching Kaiser Permanente's Northern California Region's Community Health portfolio, leveraging grants and the organization's financial assets, clinical and operational expertise to improve community health. Prior to that, she was the Director of Community Benefit Programs for Kaiser Permanente's Northern California Region. In this role, Angela was responsible for implementing the region's workforce investment strategy, providing oversight for the region's high school and college internship programs (KP LAUNCH), and collaborating with Kaiser Permanente's clinical, allied health training, medical residency programs, and the research division on strategic Community Health initiatives.
Before joining Kaiser Permanente's regional offices, Angela was the Director of Public Affairs for the East Bay hospital service area. Angela began her Kaiser Permanente career, leading community benefit and government relations functions in the Napa-Solano and Diablo areas.  Earlier in her career, Angela served as a representative for a county supervisor in Solano County and a California State Assembly Member; and provided direct services to system-involved youth and adolescent parents.
Angela has been deeply involved in her community, serving on several boards and coalitions. Currently, she is the board president of the East Oakland Community Project and Youth Alive! 
Angela grew up in Tucson, Arizona, graduating with a BS in Justice Studies from Arizona State University. She obtained her MS in Public Policy and Administration from California State University, Sacramento.
Momentum: A Virtual Summit on Racial Equity
Video Highlights
It's clear that this moment is a time of momentum -- a time for all of us to come together to strengthen our movement for equity. We would thank you to the 1,500+ change makers who joined us for two days of virtual networking, inspirational talks, and community building. 
The Greenlining Institute's 28th Annual Economic Summit was more than just a virtual conference. It was a unique gathering where innovation, art and activism aligned. Greenlining President and CEO Debra Gore-Mann opened this year's festivities with grounding words hopes and optimism before introducing a lively fireside chat with New Georgia Project's Nsé Ufot and USC Professor Manuel Pastor. Click below to view video highlights on our blog.
What attendees are saying
"Today presented many moments of reckoning- from the historical backdrop that informed the creation of the police to the simplicity of the solutions presented. It was a reminder that this movement needs all of our participation, not just to dismantle systems that do not serve us but to build systems that do."
A. Non, California
Thank you to our 2021 event sponsors