Governor Gavin Newsom Signs Key Equity-Driven Legislation into State Law That Will Create Transparency On Issues Impacting California's Communities of Color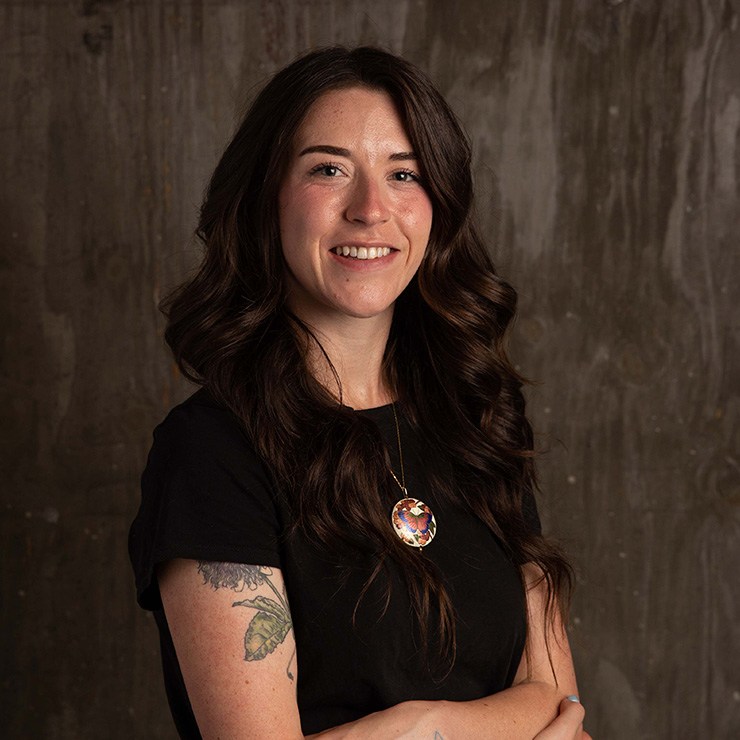 Sponsored by The Greenlining Institute, SB 253 and AB 302 tackle climate change and AI bias – critical issues that disproportionately harm communities of color in California
Contact: Danielle Bell, Senior Program Manager for Media Relations, danielle.bell@greenlining.org
Oakland, California — The most pressing threats we face from climate change and the rise of AI decision-making in government disproportionately impact communities of color due to systemic racism, economic barriers, and past policies like redlining that led to widespread disinvestment from these communities. This year, The Greenlining Institute supported California legislation that establishes transparency into these threats to pave the way for accountability and the development of more equitable solutions. Greenlining's co-sponsored bills – Senate Bill 253, authored by Senator Scott Wiener and Assembly Bill 302, authored by Assemblymember Chris Ward – have been signed into California law by Governor Newsom. 
"We are immensely grateful to everyone that made this achievement possible – to Governor Newsom, bill authors Senator Wiener and Assemblymember Ward, our co-sponsors and coalition partners, and all the legislators that supported these bills, playing a role in making equity real for California's communities of color," said Debra Gore-Mann, President & CEO at Greenlining. "For decades, communities of color endured the worst of systemic and institutional injustices because existing policies led to inequitable impacts and failed to prioritize their needs. To develop equitable and effective policy solutions to climate change and AI bias, we need to understand these problems better. Data and transparency are critical to gaining insight into the lived experiences of communities of color that are most impacted by the societal threats we face. These two bills are a step in the right direction," Gore-Mann continued.
"The signing of SB 253 and AB 302 reaffirms California's leadership role in developing and implementing cutting edge, and far reaching climate and tech solutions. Transparency into corporate emissions through SB 253, and the ways government use of AI impacts our lives through AB 302 is essential to hold lawmakers accountable to our communities," said Alvaro Sanchez, Vice President of Policy at Greenlining. "It is our duty as lawmakers, advocates, businesses, and residents of California to work towards a future where communities of color can thrive. These bills will help make that future more possible."
"California leads this nation by passing policies directed at supporting the diverse residents that make up this great state, and we build from the ground up. By shedding a sobering light on the drivers of climate change, like corporate emissions, and uncertainty around emerging technologies, like artificial intelligence, we can act with urgency  to ensure communities of color aren't left behind," said Melanie Morelos, California Strategy Senior Program Manager at Greenlining. 
Senate Bill 253 (Senator Scott Wiener) – Climate Corporate Data Accountability Act
SB 253, The Climate Corporate Data Accountability Act, requires US-based corporations with operations in California and annual gross revenue of $1 billion USD or greater to disclose their full greenhouse gas (GHG) emissions footprint to the public. Research has found that corporations have an outsized impact on our climate due to excessive GHG emissions. The disclosure required by SB 253 allows the public to hold corporations accountable for their role in the climate crisis.
With The Climate Corporate Data Accountability Act, California will be the first state in the nation to demand climate pollution transparency, recognize the right of communities to know how and if corporations are working to reduce their emissions, and address the importance of verifying corporate claims of sustainable leadership.
Communities of color bear the brunt of environmental degradation and extreme weather events due to historical and ongoing injustices. Transparent data on emissions and their sources enables policymakers and the public more broadly to make informed decisions. It helps in the development of effective regulations, policies, and incentives that address climate change while considering the equitable distribution of resources and benefits to communities. Transparency empowers communities, especially those disproportionately affected by pollution, to advocate for their rights and demand cleaner, healthier environments. It allows them to participate actively in the decision-making process regarding nearby industrial activities and their environmental impact.
"Corporate emissions contribute to over-polluted communities and deadly climate outcomes from harsher wildfire seasons to historic storms and floods. The worst of these impacts disproportionately fall on communities of color and low-income communities. The visibility we will soon have into corporate emissions will help ensure the state's most prolific polluters can be held accountable for their outsized impact on our environment," said Monica Palmeira, Climate Finance Strategist at Greenlining.
Assembly Bill 302 (Assemblymember Chris Ward) – State ADS Inventory Act
California's institutions increasingly rely on automated decision systems to make critical determinations that impact our day-to-day lives. This includes decisions about who can access social safety net programs, who gets parole, and how to collect taxes. This technology has the potential to improve efficiency, accuracy, and transparency. However, these systems are still new and evolving, and can have deficiencies that lead to unfair, biased, and inaccurate results, causing disproportionate harm to low-income families and communities of color while also undermining trust in the public sector.
AB 302 authorizes the California Department of Technology to conduct a comprehensive inventory of all high-risk Automated Decision Systems used by state agencies. The inventory will identify the decisions these systems make or support, the potential benefits of these systems, and the measures taken to reduce the risk of inaccurate, unfairly discriminatory, or biased automated decisions.
State agencies, elected officials, and Californians need this information to understand the benefits and risks of government ADS and to provide proper oversight over these critical systems.
"As more government agencies adopt automated decision systems that impact our lives, it is essential to ensure these systems do not perpetuate existing biases and discrimination that harms communities of color. We can't do this without transparency into how automated decision systems are being used. The signing of AB 302 signals Governor Newsom's commitment to protecting Californians from the consequences of this burgeoning new technology," said Vinhcent Le, Senior Legal Counsel of Tech Equity at Greenlining.
To learn more about The Greenlining Institute, visit greenlining.org.