Our Vision
Money—getting it, saving it, managing it, and sometimes borrowing it—is key to nearly everything we do in life: buying a home, going to college, starting a business, retiring with dignity, and passing something along to the next generation. Everyone should have access to the tools they need to earn, save, manage and grow their money. Banks and other financial institutions should invest in communities of color. And they should treat all customers fairly—regardless of factors like race, income or language.
The Challenge
Sadly, our financial system has long worked better for some than others, with people of color too often getting the short end of the stick. The most extreme example is what was called "redlining." Banks, insurance companies and other financial institutions literally drew red lines on the map to mark off low-income or minority neighborhoods where they would not lend or invest.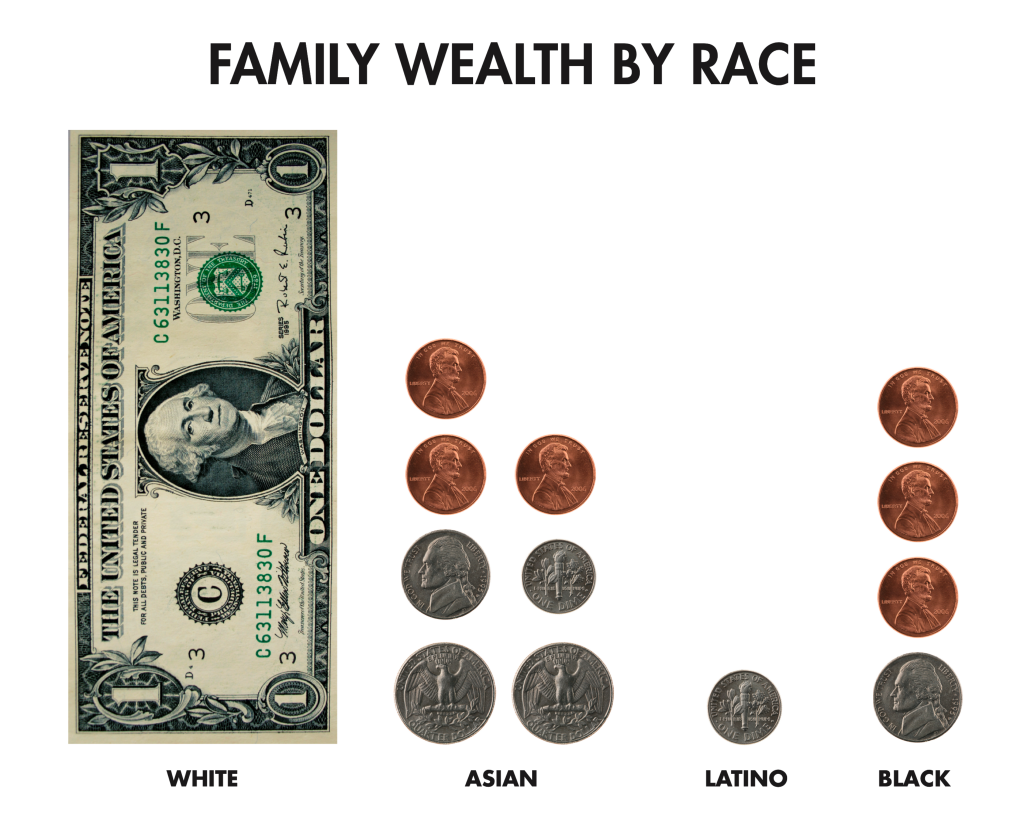 Redlining is now illegal, but its effects linger. In 2013, for every dollar of wealth a white family had, the median Latino family had 10 cents, the median black family had eight cents, and the median Asian family had 68 cents. It is important to note that the common statistical habit of lumping economically and ethnically diverse Asian communities together masks high poverty levels in some Asian communities.
People of color are less likely than whites to own their own homes, and have been hurt worst by the foreclosure crisis – often because they were steered into high-cost loans that were more likely to lead to foreclosure. Too many people of color are left out of the banking system and resort to costly alternatives like payday lenders and check-cashing stores.
Our Response
Greenlining brings the voices of communities of color directly into corporate boardrooms and to the halls of government. Our Economic Equity program focuses on the following areas: