Diesel exhaust literally kills. But the California Air Resources Board has a chance to protect life and health with new standards for electric trucks. 
From 1999 to 2005 my family started a new life in Inglewood, California, in a small rental home exactly two miles away from Los Angeles International Airport . As an opinionated six-year-old, I did not want to leave my first grade friends back in Koreatown, but was soon won over by my new elementary school's playground.  The heat absorbing blacktop radiated visible waves that were frequently shaded by moving silhouettes of planes flying over our rounds of jump rope, tetherball and tag. Taking off and landing just over the other side of the wall we shared with the 405 freeway, the deafening sounds of both commercial and cargo plane engines seemed to be the biggest nuisance for me at that time.  It was not until years later, after an asthma diagnosis, that it dawned on me the planes were only one part of the problem.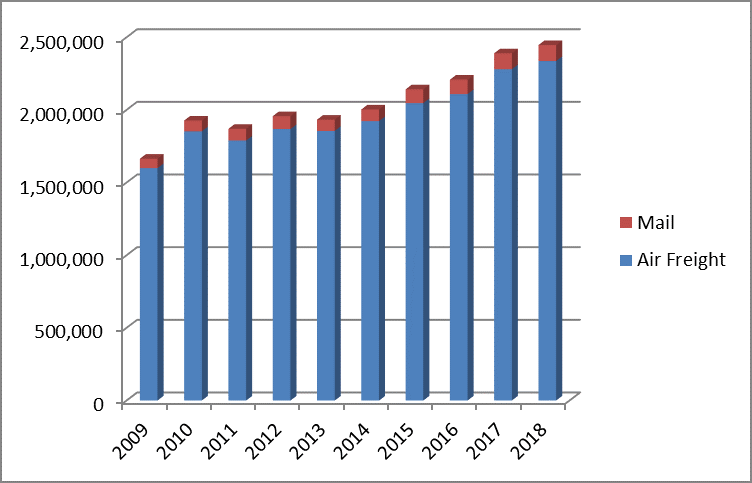 Latino and Black communities face higher rates of air pollution
As of 2018, LAX ranked 10th in the world and 4th in the U.S in air cargo tonnage processed, creating cargo hubs where medium and heavy duty trucks continue the rest of the journey, belching diesel exhaust.  LAX plus the port of LA and Long Beach make up the nation's number one U.S Customs District, accounting for billions of dollars in California's international trade.  
From these major air and sea transportation centers, trucks carry cargo across the country, delivering not just products but diesel exhaust, with the greatest amounts of toxic air concentrating in surrounding neighborhoods known as 'diesel death zones.' 
'Diesel death zones' are areas within one-third of a mile of a highway, port, warehouse distribution center or other freight corridor—with chronic exposure to diesel exhaust. African American and Latino Californians face 43 percent and 39 percent higher rates of fine particulate matter pollution respectively than white Californians, exposing them to health consequences like asthma, heart and lung diseases, cancer and premature death.
California Air Resources Board's Unique Opportunity to Reduce Air Pollution
That's why we focus on electric trucks.
1.9 million heavy-duty trucks operate on California's roads; in Southern California alone, the number of miles driven by trucks is projected to grow by 80 percent between 2008 and 2035. If we continue to operate our goods movement industry without course correction, air pollution will worsen, exposing priority communities on the frontlines of toxicity to greater health risks.
Fortunately, the California Air Resources Board currently has an opportunity to protect lives and health by establishing the nation's first manufacturing standards for electric trucks called the Advanced Clean Trucks Rule.  If passed, California will jumpstart the electric truck industry, meaning more zero-emissions trucks on our roads and less toxic diesel exhaust in our air.              
But, as currently drafted, CARB's proposed rule is too weak, despite undeniable evidence that Californians suffer from an air quality crisis that requires aggressive intervention. The proposed rule only requires four percent of trucks on the road by 2030 to be zero-emissions electric trucks. 
Community Groups, Advocates, and Private Sector Unified in Call for Stronger Electric Truck Standard
Thankfully, the technology to deploy electric trucks and cut air pollution from toxic diesel exhaust already exists. Public and private sector entities have already begun to make waves by committing to electrify their medium and heavy duty vehicles.
Most recently, the Los Angeles Cleantech Incubator's Transportation Electrification Partnership announced its unprecedented commitment to accelerate transportation electrification and zero emissions goods movement in the Los Angeles region in advance of the 2028 Olympic and Paralympic Games.  The Partnership's three-pronged approach strives to ensure that "by 2028 all public investments into goods movement, freight vehicles, and related infrastructure to support goods movement will advance zero emissions solutions, and ensure that the I-710 is the first zero emissions goods movement corridor in the nation."
Similarly, the West Oakland Community Action Plan in partnership with the Bay Area Air Quality Management District have proposed transitioning to zero emission drayage truck operations by 2035 and depend on a stricter ACT rule to realize that goal. 
Private corporations such as Frito Lay, UPS and FedEx have all also committed to incorporating electric trucks into their fleets and Amazon has ordered 100,000 electric delivery trucks to be deployed by 2024.  Strong regulations and clear target dates from CARB will accelerate truck electrification in California. But with minimal regulatory standards, CARB will delay momentum in the transition to zero emissions trucks while allowing continued harm from diesel exhaust in disenfranchised communities.
Additionally, CARB has a critical opportunity to not only tackle air pollution but generate a clean-air economy. With the right policies and training programs, this growing electric vehicle industry can offer family-supporting opportunity to workers from underserved communities.
The Greenlining Institute urges the California Air Resources Board to strengthen what could be an unprecedented Advanced Clean Truck Rule and lead our state to a cleaner future more quickly by:
Increasing the overall mandates to ensure that by 2030 no less than 15 percent of medium and heavy-duty trucks on the road are zero-emitting.
Including  Class 2b pickup trucks in the mandates beginning in 2024.
Outlining CARB's longer-term objectives for achieving 100 percent zero-emission trucks in various categories, and explaining how this phase of the rule is consistent with those objectives in attaining federal and state air quality and greenhouse gas objectives.
Committing to adopt corresponding fleet purchase requirements in 2021.
In the fall of 2005, my family moved out of Inglewood to the far exurbs of LA county. Aside from a manageable bout of asthma, I often wonder what additional illnesses I or my family members were spared for not having stayed under the passing shadows of those planes. I wonder what health complications old classmates, teachers and neighbors may currently be experiencing from all that diesel exhaust we breathed. Policies like the ACT rule, if we get them right, can make it so that future generations will never have to wonder.
Leslie Aguayo is Greenlining's Environmental Equity Program Manager.