Something amazing is happening in California. We're charging polluters for the pollution they cause and putting that money to work in our communities planting street trees, connecting affordable housing to clean public transit, installing solar and more. But in some places, very little of this is happening at all.
THE CHALLENGE: Communities That Most Need Transformative Investments Can't Get Them
Over the last several years, communities burdened by poverty and pollution have been prioritized for polluter fund investments. While recent data show that almost all impacted communities in the State have received investments, many of the most severely under-resourced communities still struggle to achieve real transformative impact.  
One big reason why some communities have yet to fully participate in California's clean energy revolution is the lack of capacity and technical know-how. These communities urgently want to take advantage of available funds and policies to advance climate equity, but the lack of resources and technical experience make participation difficult. To successfully reach our climate goals and to ensure that all parts of the state benefit meaningfully from California's climate actions, we must establish the backbone infrastructure to provide capacity building and technical assistance to all and particularly the most impacted communities.
That's why we are excited to be working with the Trust for Public Land and Sen. Connie Leyva (D-Chino) to support SB 1072, the Regional Climate Collaborative Program.
We have seen the problem up close in communities throughout the San Joaquin Valley, the Inland Empire, and smaller cities throughout California. Big hopes and aspirations are not enough to compete with communities with established networks of technical assistance providers and plenty of staff capacity.  
A recent analysis by UC Davis of the Strategic Growth Council's technical assistance pilot clearly shows the benefit of providing technical assistance. The report found that applicants who received comprehensive technical assistance overwhelmingly outcompeted those who did not, that projects serving disadvantaged communities were less likely to make it to the full application stage without technical assistance, and that comprehensive technical assistance was not equally distributed across regions.
Technical assistance made the difference. The same study also highlighted the lack of coordination and alignment among state implementing agencies as a barrier to effectively and efficiently administering climate funds, which hurt the same communities that lack access to technical assistance. The California Energy Commission's SB 350 Barriers Study also identified lack of coordination and alignment as key barriers to low-income communities adopting clean energy investments.
THE SOLUTION: Capacity Building + Comprehensive Technical Assistance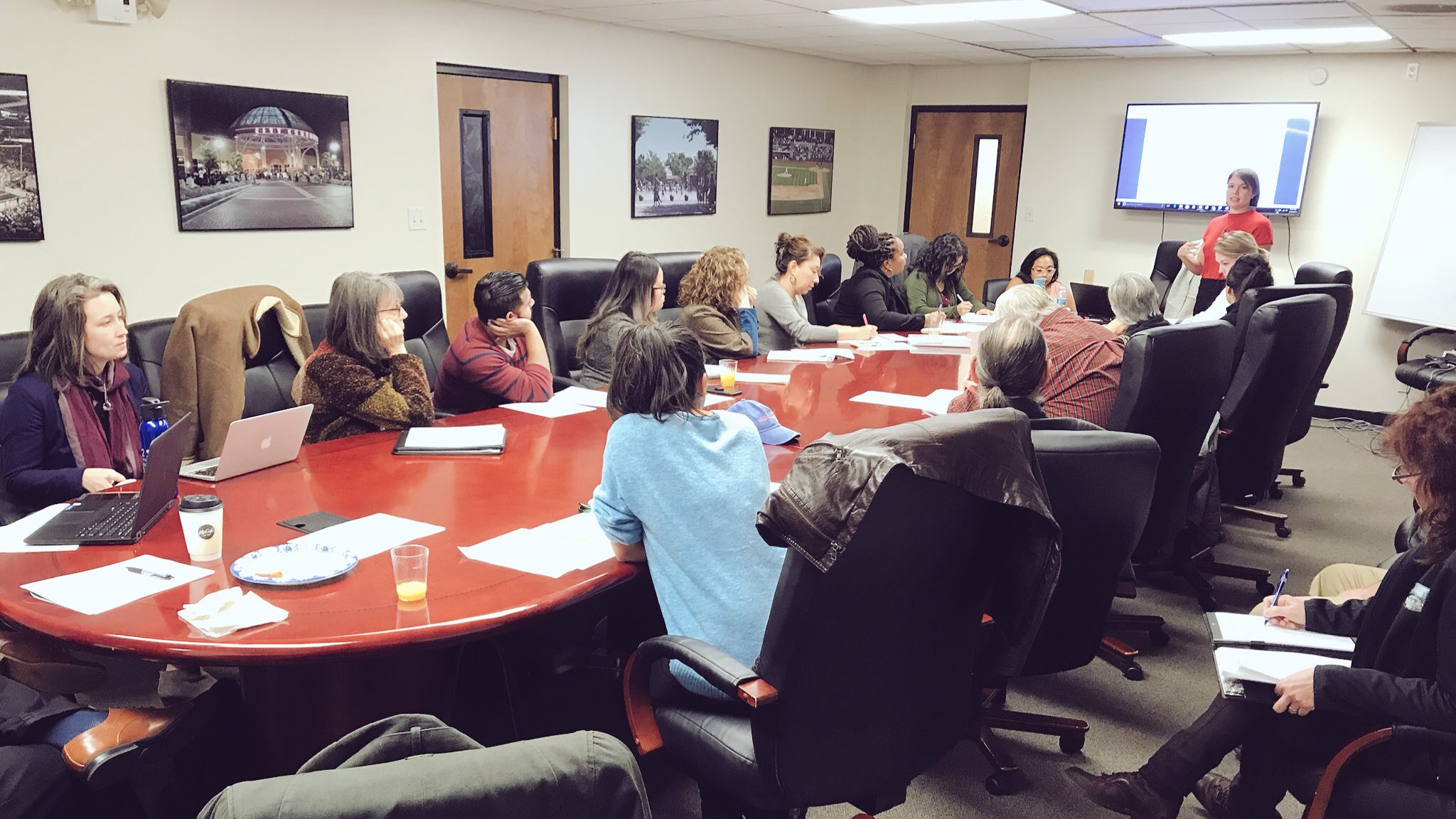 So how does SB 1072 meet the challenge?
For California to meet its commitment to our most vulnerable communities and close the climate gap, the state must prioritize and invest in deep outreach, capacity building and technical assistance, as well as coordination across state climate resources. Our bill proposes a comprehensive approach in 3 parts (see our fact sheet!):
Regional Climate Collaboratives

: Implementation of California's climate policies can't just be coordinated out of Sacramento, it has to happen locally. The regional climate collaboratives will be the local hubs, staffed by local experts, that will answer questions, convene stakeholders, foster partnerships and help to develop project ideas. They'll also do local outreach so that you know what's available in your community. We see this as vital capacity building work to assist local organizations, jurisdictions and regions.

State-Level Technical Assistance

: Capacity building is one thing, technical skills are yet another. Many of the state's competitive climate grants are complex and require technical expertise ranging from grant-writing to greenhouse gas quantification. To meet these technical skills, all programs that have a targeted funding mechanism must set aside a percentage of their funds for technical assistance.  This means that those programs with targeted funding will offer technical assistance to prospective applicants.

Guidelines to Standardize, Align & Coordinate

: All of this capacity building and technical assistance work requires coordination and alignment across regions and programs. Overarching guidelines will set new standards to ensure best practices across the board for both the regional climate collaboratives and the state-level technical assistance.
Where is the bill now?
SB 1072 will be heard before the Senate Appropriations committee on Tuesday, May 22. From there, it needs to get passed by the Senate and then go to the Assembly policy and fiscal committees.
[embedboxfull type="start"]
What can I do to help?
Your support is crucial! You can help in two ways:
Sign your organization onto our support letter by emailing

emiw@greenlining.org

.

Call key legislators and ask them to support SB 1072:

Senator Lara (Appropriations committee chair): 916-651-4033

Senator Wieckowski (Environmental Quality committee chair): 916-651-4010

Pro Tem Atkins: 916-651-4039
[embedboxfull type="end"]