NEW REPORT: Bluelining Threatens Communities of Color and Low-income Communities as Financial Institutions Withdraw from Areas With Increased Climate Risks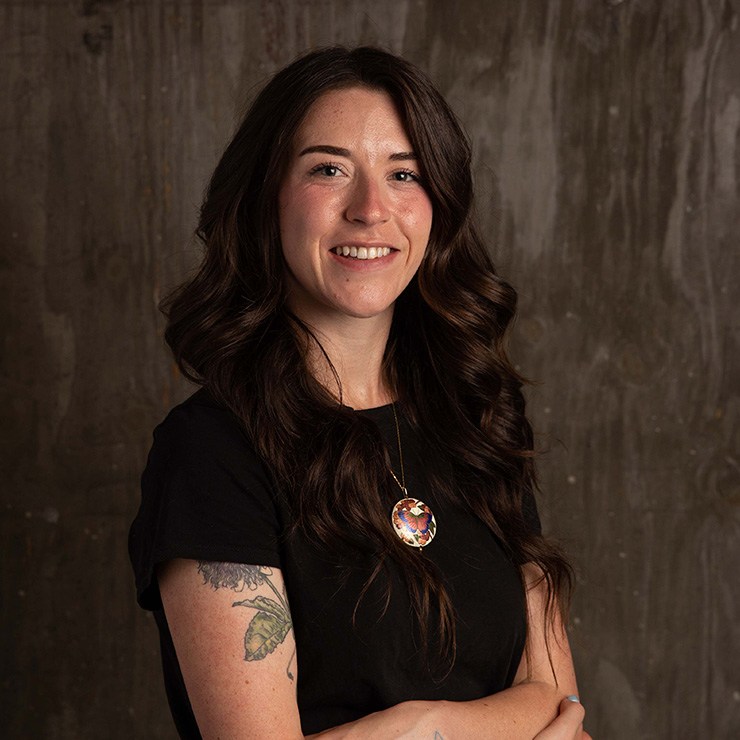 Bluelining, like redlining, shows early indications that marginalized communities will bear the worst economic impacts, deepening existing inequities
Concrete policy actions are needed to prevent disparate harms including deeper analysis, specific regulatory guidance, and strong accountability measures
Contact: Danielle Bell, Senior Program Manager for Media Relations, danielle.bell@greenlining.org
Oakland, California – As more and more areas in the country face intensifying climate risks, a new report titled Bluelining: Climate Financial Discrimination on the Horizon, by The Greenlining Institute analyzes initial evidence that financial institutions like banks and insurance companies are beginning to increase prices or withdraw services altogether from regions they perceive to be at high environmental risk. This emerging phenomenon is known as "bluelining." 
Like redlining, bluelining disproportionately impacts communities of color and low-income communities that are more likely to live in these areas due to historic redlining, discrimination, and disinvestment according to the report.
The report analyzes emerging bluelining trends in the financial services industry, including recent instances of insurance companies withdrawing coverage in states like California and Florida due to the increased frequency of climate-driven catastrophes in these regions. At the time of the report's release, news of the havoc wrought by Hurricane Idalia in Florida and Georgia this week serves as a grim reminder of the growing intensity of extreme weather events in the U.S.
As financial institutions increasingly factor climate risk mitigation into their business strategies, low-income communities and communities of color may face a resurgence of racial and economic financial exclusion that mimics redlining practices, with increasingly debilitating consequences as the climate crisis intensifies.
"We are concerned that as financial institutions rightfully begin to consider climate-related financial risk, formerly redlined communities will be collateral damage. This comes as no surprise – we know climate change hits communities of color and low-income communities first and worst. These communities have endured decades of economic discrimination, exclusion, and disinvestment that have left their neighborhoods over-polluted, under-resourced, and unprotected," said Monica Palmeira, Climate Finance Strategist at The Greenlining Institute.
"We cannot rely on the market to determine where communities of color and low-income communities can and cannot live safely because of practices like bluelining. Lawmakers must take action to avoid doubling down on the shameful legacy of redlining," she continued.
The report outlines existing policy gaps and recommendations as initial, concrete steps to promote economic and racial equity and prevent systemic financial risk and societal harm to climate-vulnerable communities. Key recommendations include:
Build understanding: Policymakers and regulators must take active steps to understand what bluelining is, its impact, and how to address it
We don't yet have sufficient data on the emergence of bluelining and its potential impacts. Lawmakers and regulators need more in-depth research and analysis to understand how bluelining is unfolding across credit, mortgage, and insurance markets.
Increase transparency into how financial institutions consider climate in their underwriting processes.
Make financial institutions part of the solution: Policymakers and Regulators must enlist the support of financial institutions to mitigate the root causes of bluelining
Financial institutions should leverage the Community Reinvestment Act (CRA) and the Inflation Reduction Act's Greenhouse Gas Reduction Fund (GGRF) to the maximum extent possible to maintain proactive investment in climate resilience measures in low-income communities and communities of color vulnerable to climate change impacts.
Financial institutions should financially support and actively participate in community engagement efforts related to climate risk, community impact, and the creation of just solutions.
Financial institutions should offer opportunities to safeguard homes in exchange for more affordable access to products and services, including premium and/or interest rate relief.
Improve accountability: Policymakers and Regulators must leverage existing accountability mechanisms and establish new ones as needed to eliminate the practice of bluelining
Lawmakers and regulators should intervene to standardize climate risk modeling practices to avoid greenwashing, maladaptation, and disparate impact on low-income communities and communities of color.
Regulators should provide specific guidance to smaller financial institutions and Minority Depository Institutions (MDIs) in order to balance climate-related financial risk and harms from intentional or unintentional bluelining practices.
In alignment with Affirmatively Furthering Fair Housing, local jurisdictions should evaluate potential bluelining trends as part of Fair Housing Equity Plans submitted to the Department of Housing and Urban Development.
Regulators should utilize the Equal Credit Opportunity Act, the Fair Housing Act, and the Community Reinvestment Act examination process as enforcement mechanisms to hold financial institutions accountable for bluelining.
"Throughout history, the financial industry's practice of withholding crucial services and resources from communities deemed 'high-risk' has inflicted harm upon communities of color and those with lower incomes, perpetuating harmful cycles of inequality. As we grapple with the pressing challenge of climate change, we're witnessing these same unjust patterns resurface. – as bluelining. It's essential to recognize that our communities deserve utmost consideration; they should never be treated as secondary concerns, " said Debra Gore-Mann, President & CEO at The Greenlining Institute. "To address the climate crisis, it's imperative that insurance companies, banks, and the entire financial sector prioritize both racial and economic equity. Neglecting this responsibility amounts to straightforward discrimination," Gore-Mann continued.
To learn more about The Greenlining Institute, visit www.greenlining.org.