Building a Diverse and Equity Driven Clean Energy Economy
It's clear we need to accelerate the clean energy transition as the climate crisis continues to worsen. To achieve the speed and scale of innovation necessary to meet this challenge, the clean energy industry cannot afford to repeat past patterns of economic exclusion that have left behind low income communities of color. If advocates, government agencies, and industry want to achieve our goals of fighting climate change and increasing prosperity, we have to intentionally center equity, invest substantially more resources, and reward innovation.
The public and private sectors can support forward-thinking entrepreneurs who, because of systemic racism and disinvestment, have been denied access to capital. Low-income people of color have developed creative solutions to the problems of systemic oppression and environmental degradation for decades. Investing in their ideas and innovation can ensure that new technologies truly represent and uplift low-income communities of color and lead to equitable climate action.
THE CLEAN ENERGY INDUSTRY HAS THE OPPORTUNITY TO BENEFIT EVERYONE. SO FAR IT'S FALLING SHORT.
There is no doubt that the clean energy industry is booming. According to E2, the clean energy industry employed nearly six times as many workers compared to the number of employees who work in fossil fuel extraction and generation in 2021. Further, median hourly wages for clean energy jobs are almost 30% higher than the statewide median wage.
However, as Climate Justice Alliance states, "Transition is inevitable. Justice is not." While Black and Brown communities bear the worst burdens of air pollution and are affected most by climate related disasters, they are least likely to currently be included in the rapidly expanding clean energy technology (or cleantech) industry. According to analysis by Third Derivative, only 8% of the clean energy workforce are Black, 16.5% are Latinx, and 27% are women. This lack of diversity in the cleantech sector has undoubtedly stymied the full potential for clean energy technology solutions to reduce social inequities. According to Brown Girl Green, institutional barriers to education, support, and funding perpetuate exclusion in the industry in both the research and development phases as well as the equitable deployment of clean energy solutions. When communities of color are ignored or left behind in these phases, the cleantech industry denies them the opportunity to participate fully in the clean energy transition. According to a study published by Sunter et. al. in Nature, Black homes were 69% less likely and Latinx homes were 30% less likely to have solar installed than White homes of similar median income in 2019. Cleantech has a massive opportunity to magnify its scope and impact by supporting a more diverse ecosystem of innovators who hold themselves accountable to advancing social equity.
We must intentionally create pathways for entrepreneurs from the most impacted communities to access opportunities to participate in the climate tech industry.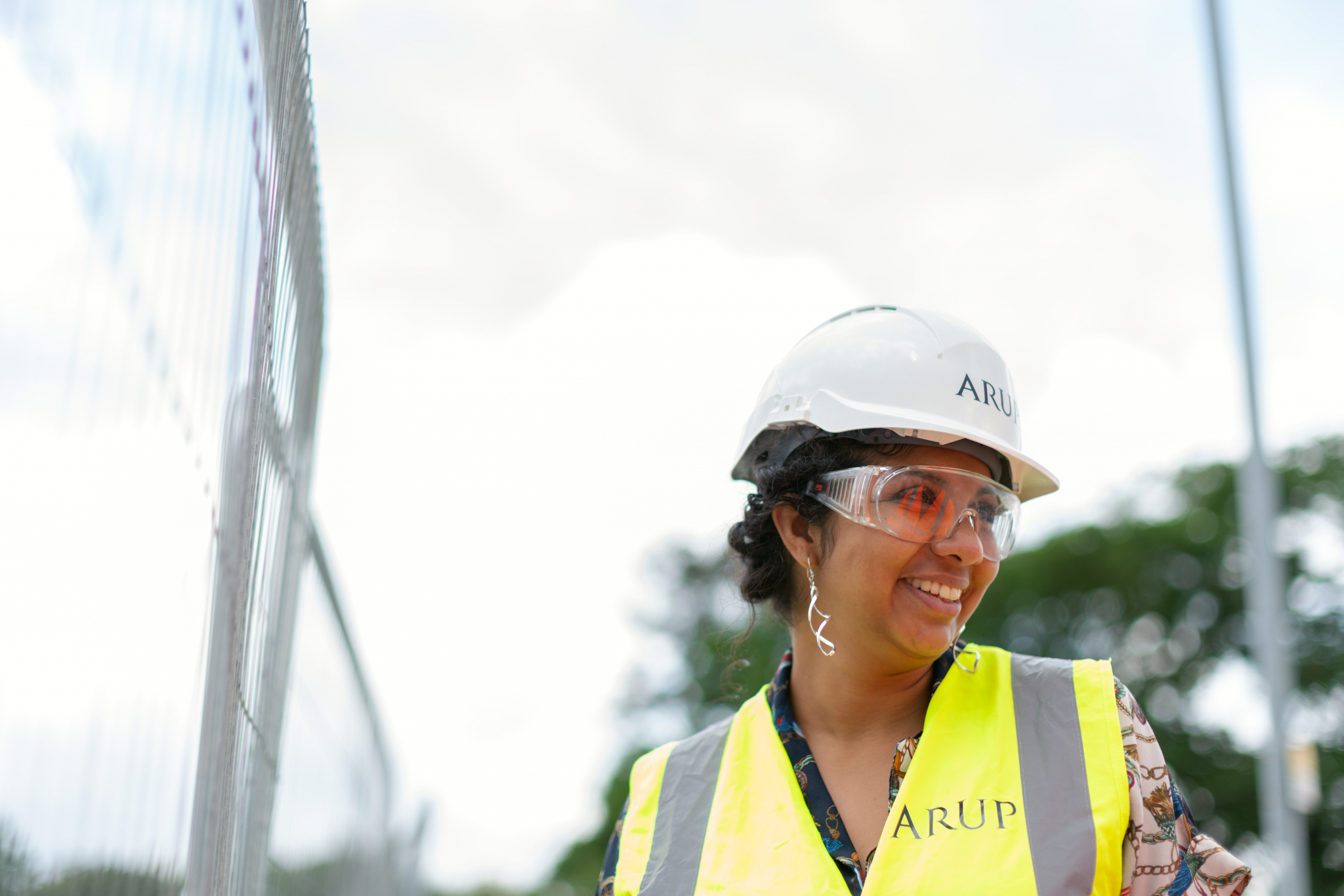 What does it take to be an entrepreneur?
The stereotypical image of an entrepreneur that might come to mind is a wealthy white male engineer in Silicon Valley at a large tech company. This is only a tiny part of the rich field of entrepreneurs focused on leading the clean energy transition.
The truth is everyone can be an entrepreneur, and often the most ingenious breakthroughs come from those who are closest to the challenges, assets, and opportunities in their communities. Our communities know what is best for them and have innovated out of necessity for generations. This spirit is captured by a word common across several Indian languages – jugaad. This loosely translates to creating innovative solutions with limited resources. There are many examples of jugaad in clean energy innovation. For example, William Kamkwamba, created a wind turbine out of spare parts and scrap to power his community in rural Malawi during a time of economic hardship and has since created several clean energy innovations. A local non-profit near Fresno, California created a Green Raiteros program to provide a ride sharing service with electric vehicles to provide affordable transportation for low-income workers and improve local air quality. These are just a few of the millions of examples from communities and neighborhoods around the world who have had to innovate in order to survive and thrive in the face of considerable challenges.
Making the promise of social equity real in cleantech entrepreneurship
So how can entrepreneurs build equity into their solutions and companies? There are many helpful resources to support companies and programs in this journey. The Greenlining Institute published a guidebook that highlights steps companies in the clean energy industry can take to improve Diversity, Equity, and Inclusion in their technologies, including:
Defining diversity, equity and inclusion
Articulating the moral and business cases for diversity, equity and inclusion
Increasing workforce and leadership diversity
Creating an inclusive workplace culture
Promoting accessible cleantech products and services
In addition, Greenlining works closely with the California Sustainable Energy Entrepreneur Development Initiative (or CalSEED), to embed equity into the grant program's design and coach entrepreneurs to incorporate social equity into their business plans from the very start.
The CalSEED opportunity is unique for two reasons:
Early stage seed funding: Non-profits, groups, and individuals without existing relationships with venture capitalists can get the critical funding and support to test out their ideas and get them off the ground in a supportive environment.
Professional development: Participants get full support on the legal, financial, technical, and social dimensions of their solution. The Greenlining Institute provides coaching on how to make sure that social equity is central to the building blocks of each participating team's strategy.
In this spirit, here are three examples of organizations that have used CalSEED funding to advance social equity, build wealth in disadvantaged communities, and fight climate change:
Sustainable Economies Law Center used CalSEED funding to create a Permanent Community Energy Cooperative model to increase access to renters and low-income Californians. Read more in Greenlining's blog here.
People Power Solar Cooperative piloted a new model for community-owned energy in California. This model helps create a more inclusive, cooperative, and immediate way for communities to own portions of solar projects so they can benefit from clean energy investments more directly.
Takachar built affordable equipment to convert crop and waste in rural areas into higher value products such as fertilizer and fuel while reducing the risk of wildfires. This advances economic opportunity while reducing air pollution. Learn more here.
The next application cycle for CalSEED will be in early 2023. Please stay tuned for a blog with more information about the specific details for this opportunity!
Sowing the seeds of equitable innovation
Cleantech innovation has the immense potential to expand health and wealth.This Earth Month and beyond, everyone from government agencies to venture capitalists need to work together to create avenues to uplift and support the innovators who are making the promise of social equity real in the next phase of the clean energy economy.