Social determinants of health determine 80 - 90% of an individual's health outcomes, a larger contributor than their access to health care. Access to nutritious food, economic stability, proximity to healthcare facilities, ease of transportation, a quality education, quality jobs and clean air directly contribute to a person's overall health. This country's ongoing and growing racial wealth gap puts Black families at a huge health disadvantage. Baby bonds can be part of the solution.
Due to segregation and redlining practices, the Black community disproportionately lives in areas that are detrimental to their health. California's private, public, and nonprofit sectors systematically worked to deprive and harm Black communities for centuries, and California never made a clear, concentrated effort to remedy the wrongs of the past. For example, private banks that benefitted and grew out of the system of slavery, continue to exist today. To improve Black well-being in a capitalist system, Black families must have access to the capital necessary to build intergenerational wealth and build a healthier living environment. Health and wealth are intertwined, and the State must acknowledge how it has harmed the Black community and invest in its overall success. Some facts:
The Racial Wealth Gap and the Racial Health Gap
Racial Health Gap: In California, overall life expectancy is 80.8 years, compared to 75.1 years for Black Californians. Also, Black individuals have the highest rates of prostate, colorectal and lung cancer -- illnesses linked to environmental racism and redlining that have caused high rates of pollution in Black neighborhoods, which are too often the locations of toxic industries and crowded, excessive highways that break up the neighborhoods. Black mothers are three to four times more likely to die from pregnancy/birth related causes in California. Black Californians are also 50% more likely than Californians overall to die from COVID-19.
Racial Wealth Gap: The median wealth of young White Americans is approximately 16 times that of young Black Americans ($46,000 vs. $2,900). In Los Angeles, the median liquid assets (assets that can easily be converted to cash) available to White households was $110,000 while it was only $200 for U.S. born Black households. A report on poverty in the Bay Area showed that Black residents experience high levels of asset poverty, with 77% of Black individuals reporting a time when they didn't have $400 saved compared to 18% of White individuals. Data collected in Los Angeles showed U.S. born Black people have $4,000 in wealth while White people have $355,000; these figures parallel the racial wealth gap experienced across the nation. Here in California, 63% of White households own their homes compared to one third of Black households.
Baby Bonds are a form of prospective investments, a complement to reparations, that can help generate wealth for future generations. The original idea, championed by Thomas Paine and later Professor Derrick Hamilton, is for the government to provide every child born in the United States, regardless of income, a "Baby Bond,'' an investment account that accumulates wealth over time. A Baby Bonds program can significantly address California's racial gaps in wealth and health. We propose that California create a race-conscious Baby Bonds program that focuses investment for Black children born into low-income families.
At birth, Baby Bonds would automatically enroll children born into a low-income Black household in the program, with eligible participants identified through multiple avenues, including the Black Infant Health Program, the Out-of-Home-Care System or foster care, the California Mother-Infant Prison Programs, shelters and emergency housing, services for people with disabilities, LGBTQ+ organizations, and while acquiring a Social Security card. The funds would be disbursed through the California Department of Public Health. The state would provide an initial investment of $10,000 for every child, coming out to an annual cost of up to $70 million, based on the approximate number of children born into low-income Black families annually.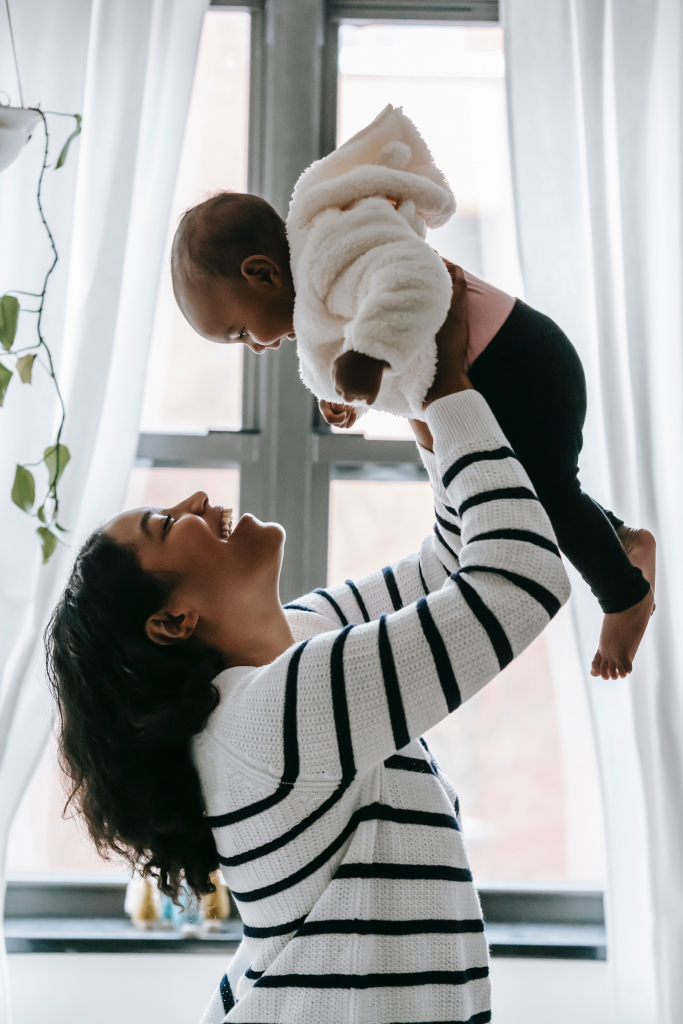 The money would be invested into local Affordable Housing Trusts for an annual return of approximately 5%, growing through compound interest. When each child reaches age 18, they can use the funds, which by then will add up to approximately $24,000, toward financing their education, a down payment on a home, developing a small business, or they can keep the fund and allow it to accrue compound interest for a longer period. At 24, the individual will have approximately $32,251 to use at their discretion or allow them to continue growing throughout their lifetime.
Baby Bonds would create intergenerational wealth and reduce the racial wealth gap through the potential for increased homeownership, underwriting some of the cost of higher education, and increased access to entrepreneurship for Black households in California. This is a pilot program that could be used as a model for other systemically marginalized BIPOC communities, with the freedom to make adjustments to meet the specific needs of each community. This would not be an isolated program, but would complement the other racial equity work being done at the state level to address the systemic barriers coming out of historical and present day anti-Black policies. For more information, read our Baby Bonds fact sheet.
Can We Make Baby Bonds happen?
California has a responsibility to act urgently to implement race-conscious policies and programs to directly address the consequences of these discriminatory policies. But at present Proposition 209 -- a bad law we've been working to repeal -- remains a huge obstacle. We should continue our efforts to overturn Proposition 209 so that racial justice programs like these are still possible. If we cannot get that done immediately, we must still pursue racially equitable policies and programs that are being discussed and implemented at the state level such as the Reparations Taskforce, and The Greenlining Institute-sponsored bills HR 39, and SB 17. The banks that benefitted from slavery could lead the charge to create baby bonds for the descendants of slaves. 
These connections between health and wealth and the disparities between racial groups require us to broaden the types of policies we propose to address them. The Baby Bonds Program is not just important for the households being impacted, but it can also shift the economic and health dynamics in California, reducing the racial wealth gap and allowing whole generations to have more agency in their education, health and economic opportunity.