As both a citizen and an advocate, I'm terrified by what's happening to journalism in America. We seem to be watching the disintegration of the news business, and no one seems to know what to do about it.
Here at The Greenlining Institute, we change policy the old-fashioned way: by doing research, listening to communities, and trying to put what we learn into ideas that will help level the playing field for people and communities for whom the "American Dream" has too often seemed like a distant, improbable fantasy. Then we try to persuade those with power – legislators, regulators, corporate leaders – to put those ideas into action. That can only work in a society in which the people know what's going on, and politicians and corporate leaders know they know.
Taking the News Out of the News Business
But the news business is sick – in part because the owners of some news businesses are poisoning it.
On April 6, the Denver Post published an extraordinary editorial asking to be rescued from its corporate owner, Alden Global Capital, which owns Digital First Media. In nearly 62 years on this planet, I've never, ever seen a newspaper editorial like this:
We call for action. Consider this editorial and this Sunday's Perspective offerings a plea to Alden — owner of Digital First Media, one of the largest newspaper chains in the country — to rethink its business strategy across all its newspaper holdings. Consider this also a signal to our community and civic leaders that they ought to demand better. Denver deserves a newspaper owner who supports its newsroom. If Alden isn't willing to do good journalism here, it should sell The Post to owners who will.
The Post has seen brutal cutbacks, as have most papers in the Digital First chain – including the East Bay Times and Mercury News (whose executive editor, Neil Chase, publicly backed his Denver colleagues on Twitter and then in a column), and most of the major suburban papers in southern California.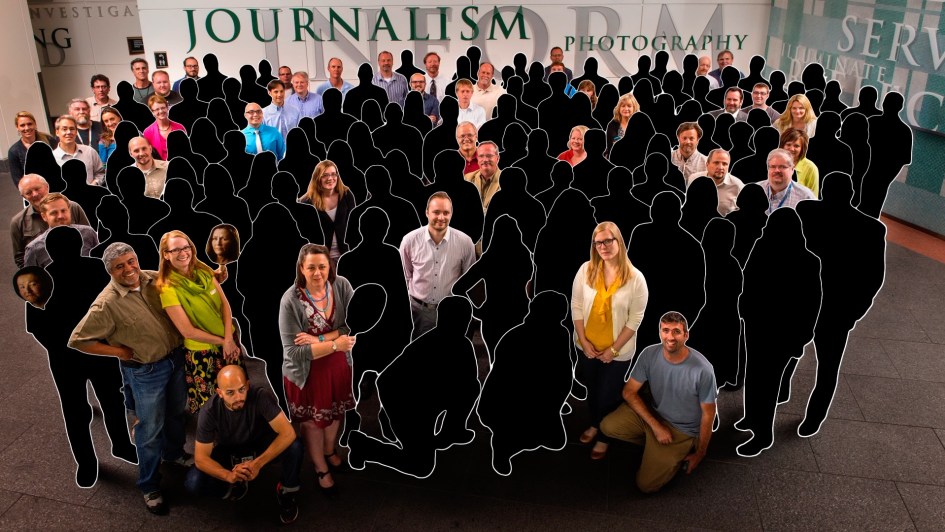 This past weekend weekend, the rebellion spread to the Boulder Daily Camera, another Digital First paper that's seen severe cutbacks.
Yes, the news business faces complicated economics right now – especially so for newspapers. Print readership has declined in favor of online reading, with many getting their news via social media feeds. And right now neither mode of delivery generates the level of ad revenue that newspapers brought in back in the good old days. It's tough out there. But some, including the New York Times and Washington Post, are thriving.
That's great for big, national stories. But who's watching the city halls and statehouses, the police commissions, school boards and public utilities commissions? That used to be the job of local newspapers, and no one is stepping in to fill that void — at least not on the scale that's needed.
Local TV news has never been great for that sort of thing, mostly preferring car crashes and sensational crime stories ("if it bleeds, it leads," the saying goes) to nuts and bolts journalism on issues and policy.  And even that seems to be under increasing threat now that the Sinclair Broadcast Group – which owns 170 local TV stations and is trying to acquire more – has moved from merely leaning conservative into peddling overt propaganda.
Can We Rescue Journalism?
If democracy depends on an informed populace – and it does – we are in deep trouble.
So what's a person to do? For one thing, recognize that good reporting costs money, and invest a bit of your own.  Find a few pennies to donate to the growing body of great, nonprofit journalism outfits like Reveal and CalMatters, and whatever nonprofit local outlets – online, TV/radio, or whatever – exist near you.  And if your local newspaper isn't owned by Digital First Media, buy a print or online subscription.
And if your local paper is owned by Digital First? I genuinely don't know. No doubt further drops in subscriptions and advertising would be used to justify even more staff cuts, but nothing in the company's behavior suggests that additional revenue would go to restoring decimated editorial staffs (for the record, Neil Chase wants you to subscribe). The best I can suggest for now – and if anyone has further ideas, please post them in the comments section — is to follow Digital First Media Workers (on Twitter as @dfmworkers), the union organization working to protect its 1,000 members at the Digital First properties and hoping to organize the rest. As a union, their first obligation is, of course, to their members — many of whom haven't had a raise in years.  But they're also keenly aware of the role journalism plays in bolstering communities and keeping politicians honest, and realize this fight goes well beyond their members or prospective members.
I feel bad asking you to care about one more thing at a moment when America already feels like it's in a state of near-permanent crisis fatigue. But remember, there's a reason the news business is the only private enterprise singled out for protection in the Bill of Rights.
Bruce Mirken is Greenlining's Media Relations Director. Follow him on Twitter.
[embedboxfull type="start"]
Keep up with Greenlining's latest developments
Sign up for updates

[embedboxfull type="end"]