Let's get clear on the facts: The Affordable Care Act, commonly known as Obamacare, still stands. Despite the president's claims to have "repealed the core" of Obamacare, the ACA continues to provide coverage for millions of Americans across the nation. They want you to believe that the ACA is obsolete.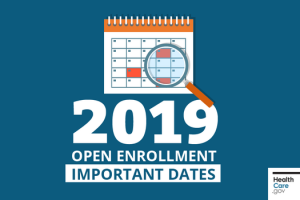 Californians can prove otherwise by signing up for health coverage through Covered California's open enrollment, from October 15, 2018, to January 15, 2019. By doing so, you can ensure that you and your loved ones will have access to quality health care and preventive services.
#AlternativeFacts about Obamacare continue to run rampant. In order to clear up any misinformation, here are three reasons why you should sign up for health coverage during open enrollment:
You DESERVE health coverage.

You never know when you or your loved ones may need medical attention. As an infant, my asthma would often flare up. Knowing that my pediatrician was willing and available to treat me gave my mother peace of mind. Get free and confidential support at Covered California Enrollment Centers to enroll in health coverage by January 15, 2019.

Avoid costly medical expenses.

Health coverage — especially through Covered California — will prevent patients from having to pay exorbitant costs for their health care. Even standard procedures like x-rays, MRIs, and CT scans can cost hundreds or even thousands of dollars; and, more extensive and involved treatments like chemotherapy, emergency care, and physical therapy can add up to tens of thousands of dollars or more. By enrolling in health coverage, patients can ensure they don't go bankrupt because of a medical emergency and guarantee they have access to health care whenever they need it.

#GetCovered and advance health equity.

In California, Latinos represent 41 percent of the total population but account for 57 percent of the uninsured. Enrolling in health coverage is an important step in bridging the racial health gap for Californians of color. #GetCovered to support the vitality of your community and demonstrate that affordable health care is a necessity.  
Essentially, signing up for health coverage affirms you and your family's right to good health, despite persistent efforts to strip away these rights.  When they go low, we go high—and this is an opportunity to do just that. Congressional Republicans have been working to weaken the ACA since its passage in 2010. In late 2017 Congress repealed the controversial ACA individual mandate that required most Americans to enroll in health coverage or pay a penalty. Without the mandate, Covered California likely will have a higher share of older and sicker enrollees—causing premiums to rise. Nevertheless, we still all need health coverage to ensure that our families are safe.  #GetCovered!
As a Black queer femme I have a personal stake in supporting the ACA and pushing for universal healthcare. I support the ACA because my community deserves to have all it needs to survive. I advocate for universal health care because the lives of transgender people, those most marginalized in my community, should not be dependent on an whether or not a political administration or physician has implicit bias. This administration is constantly attacking transgender people. Too often Black trans folk are harmed by anti-transgender bias and structural racism, even in the supposedly safe space of a physician's office.
My Black trans friends walk into the medical-industrial complex aware of the medical field's history of pathologizing transgender identity and knowing that they may be refused care. Transgender people are dying preventable deaths due to health care refusal. And even with the ACA, health care is a privilege that many transgender people of color do not have.
To be clear, I do not think the ACA is perfect. However, I refuse to see it disregarded with no attempt at providing true equity in health care access for all. I want my Beautiful Black queer and transgender community to have life-long access to affordable health coverage. It is time for the voices of all communities of color and low-income people to be heard in the debate on the future of health care. I am dedicated to not letting the ACA go down without a fight. I want a future that includes a more accessible healthcare system. I hope you will join me in defending the ACA by securing health coverage for 2019. #GetCovered and show up and show out for your health!
Asia Alman is Greenlining's Health Equity Policy Fellow. Follow her on Twitter.