I resigned from my position as Quality Assurance Supervisor at The National Food Laboratory in the summer of 2014.  After years of debating my future and doubting my abilities, I was finally taking the plunge and going back to school to achieve my dream of becoming a lawyer for indigenous people and communities of color. As a bi-racial, low-income, first-generation college student, a move like law school and a tough area like environmental law felt completely out of reach. However, I was fortunate and somehow acquired many different mentors at the food lab — their support and guidance motivated me to pursue a legal career.
Law school was incredibly grueling, especially the first year, but for every challenge, I also found an opportunity that I would've never otherwise had. A climate change seminar taught by Professor David Takacs during my second year turned out to be one of those opportunities. This course not only helped amplify my voice as an indigenous woman in law school, it also exposed me to the environmental justice field. I remember thinking that my career path had been illuminated for me, and I felt pretty comfortable in my belief that the issues I wanted to work on were neatly concentrated under the umbrella of environmental law.
Once I realized I wanted to pursue this field, I started interning as much as possible to gain a variety of work experience in environmental spaces. Through those experiences, I realized I was lacking the language needed to become an effective advocate for people of color. Even as an indigenous woman, I still struggled to articulate the racial injustices that plagued the laws and policies I studied. That reflection led me to apply to the Greenlining Institute's Leadership Academy. In my mind, I came to Greenlining to learn how to talk about the toughest issues in front of the toughest environmental audiences.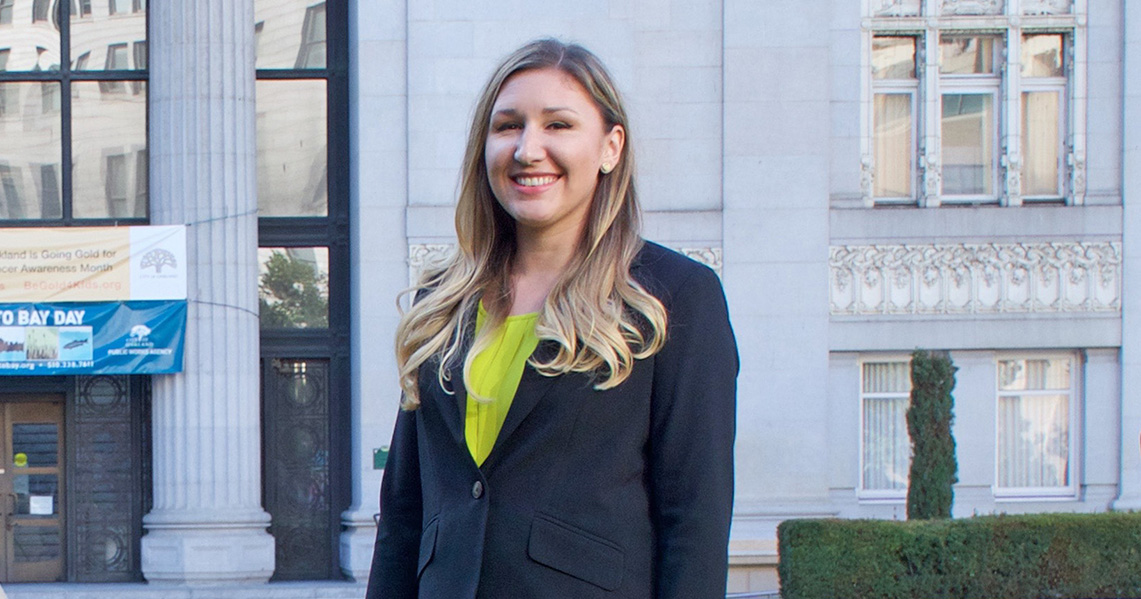 Greenlining quickly tore off my "environmental blinders" and helped me see my future in an entirely different way. The Leadership Academy provided the experiences and the spaces to spark creativity in how I envision my career. My work in Environmental Equity helped me see that the issues I want to work on actually aren't all housed under environmental law, or under any single body of law or policy for that matter.
The injustices and inequalities facing communities of color cannot be divided up into neat little silos and approached as singular issues. This understanding changed the way I see my career.  I no longer see my career as fixed in environmental law or any one field.  I just saw a Clint Smith tweet the other day that summed this up better than I could: "You cannot disentangle the colonization experienced by indigenous ppl from the racism experienced by black ppl from the xenophobia experience by Latinx people from the imperialism experienced by the Palestinians. They're all different extensions of the same oppressive project."
As I approach the end of my Legal Fellowship, I reflect back on this year and could not be more excited about the growth I've achieved at Greenlining, and the future opportunities that lie ahead because of my time here. I still want to work towards the same dreams that brought me to law school as an indigenous woman: food security, access to affordable housing, quality economic opportunities, clean air, water and energy. But after a year at Greenlining, I now understand that I can do that work and accomplish my career goals in many different fields and spaces.  Resilience is not limited to the fields of climate change or environmental law, and now, neither am I.
Jordyn Bishop is Greenlining's Environmental Equity Legal Fellow. Follow her on Twitter.