Over the next several weeks we're posting a series of blogs from our current Greenlining Fellows, exploring their own personal transformation and #ChangeFromWithin, and what that means for leadership development. You can read the series here. Here at Greenlining's Leadership Academy, we've been on a journey. We invite you to join us.
At 11 years old, I wrote my first poem, called "2005." Around this time, I began questioning what is this thing we call the "American Dream"? The news, my family, and school all talked about it.
This is how we do reminds me of sixth grade
That was when I had everything made
From a good life to really good friends
It was all good from the beginning to the end
Throughout my life, healing has been integral to finding my voice. I remember my life changing in 2005. I spent my first week away from home for a winter camping trip with my elementary school. Being raised in southern California, I had never experienced snow, and nature's beauty astounded me. I remember learning about the stars and constellations: big dipper, little dipper, Orion's belt. I felt so small staring up into the night sky.
When I came back from winter camp, I had to pack my bags again, to move from California to Oklahoma:
Bye to my friends was something I had to say
After the byes, we went to eat a Mexican place
The word sad was the definition of my face
My family moved to support my grandfather in opening an authentic Mexican restaurant in Oklahoma City. An immigrant from Michoacan, Mexico, my grandfather sought to actualize the "American Dream" by becoming a small business owner.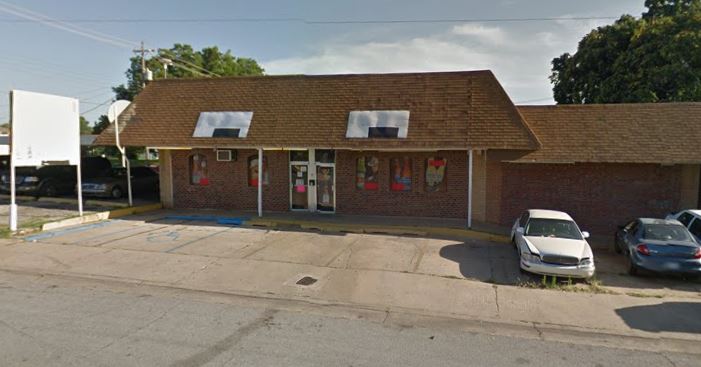 Oklahoma was an interesting place. Moving from the Latinx working class neighborhoods of Norwalk and Artesia in southern California to a White middle class neighborhood, I began noticing the disparities between the suburbs of Oklahoma City and California's communities of color. I had my own room for the first time. My parents bought a home. The public schools were well-resourced. Yet, I always had an odd feeling: Why didn't the communities I grew up in look like the ones I moved to? Why did I have to move halfway across the country to experience the "American Dream"?
I often reflected on these questions. Although we felt like we were living the American Dream, white supremacy reminded us that we are always outsiders.
Is the American dream to be a lonely brown boy in a White neighborhood?
Is the American dream to find a cassette tape filled with anti-Black holiday jingles that the previous business owners left behind?
Is the American dream to have Minutemen terrorize a May Day rally with signs that read, "No Illegals Welcome"?
Is the American dream to experience all these things in the state where Indigenous people were forcibly relocated?
Poetry helped me ask these questions and confront these realities. By creatively writing down my thoughts and feelings, I began the critical process of internal digging and reflection. In the midst of depression and social anxiety, writing helped me find my voice, as these experiences opened my eyes to doing the self-work I needed in order to heal.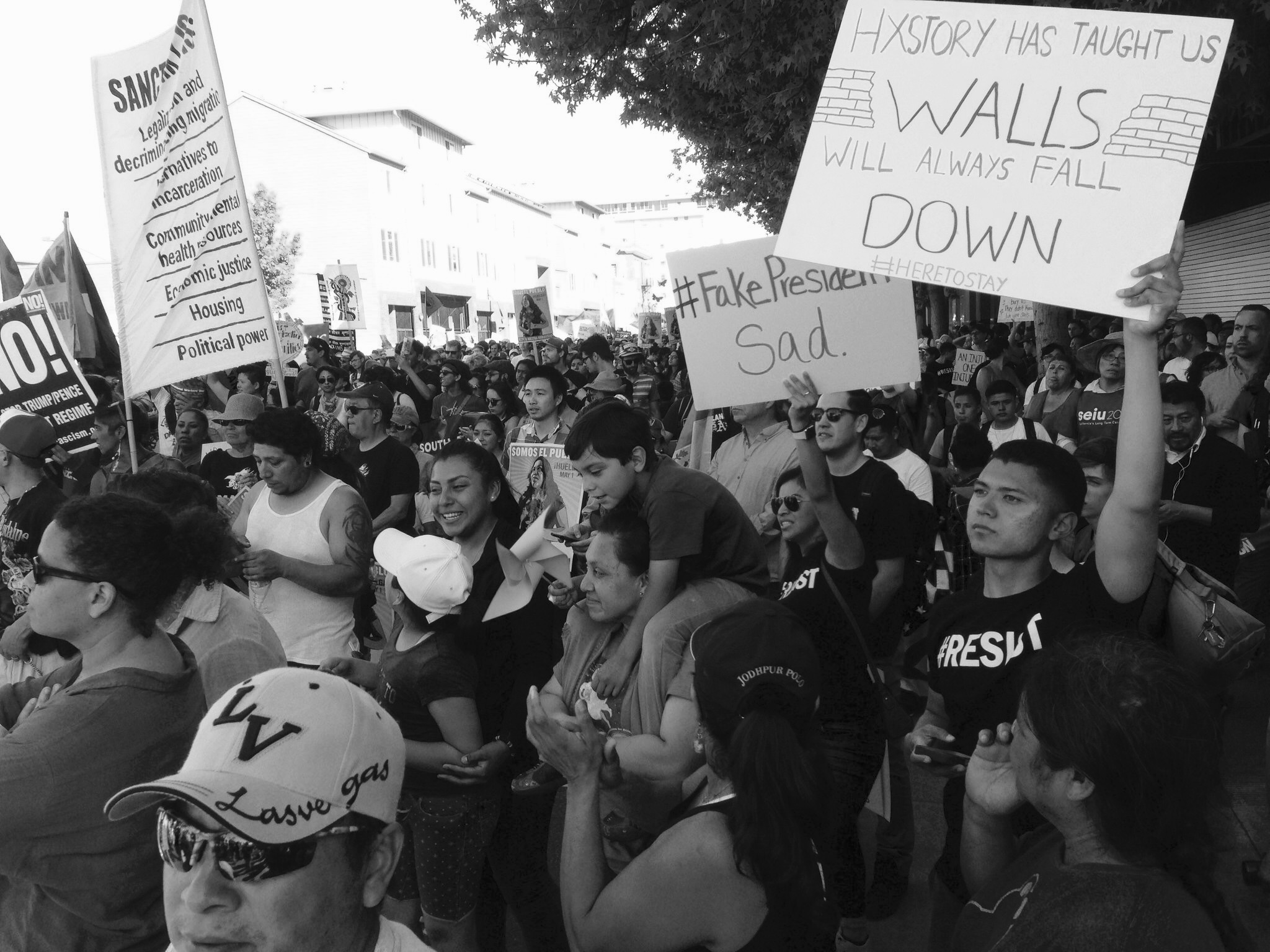 At Greenlining, we believe that the American Dream will become a reality when race is no longer a barrier for communities of color. The Leadership Academy transforms young advocates of color like me by facilitating our internal digging and reflection about why we do this work.
---
Are you next? Applications now open for our Leadership Academy's 2018 Fellowship and Summer Associate programs.
Apply Now

---
As a wounded healer, I use music and advocacy to heal my communities and myself in the process.
The Greenlining fellowship has served as a catalyst for my transformation and leadership development. As a teen, I would keep my mouth shut and not challenge racism, sexism, and all other isms. The leadership development trainings and in-the-field advocacy have empowered me to serve my communities as a fearless advocate and authentic storyteller. Through one-on-one coaching and mentorship, I transformed my pain into passion. Typically, I am one of the youngest people (and one of few people of color) in meetings with key stakeholders. No matter how uncomfortable I may feel, I must confidently remember that my ancestors and I deserve to be there.
Not long ago, as I drove across the Richmond-San Rafael bridge for a workforce meeting, I saw a large structure sitting by the coast. As I got closer, an exit sign read, "San Quentin State Prison," I thought about the lives of the people impacted by the systems we've set up in this country, including my formerly incarcerated family members. In that meeting, I spoke about the lives trapped in prisons and how it was our duty to provide jobs for them if and when they come home. One person pushed back and said, "We are not too forgiving here in this county." The ignorance and racism hidden within that comment would have shut down the young me in Oklahoma. Now, I shut down the hate.
"If you open your eyes, then the vision is greatness." – Visions, by Daniel Cano
I feel like I have undergone great change from within, an experience just as astounding and vast as the constellations that made me feel so small at age 11. Greenlining empowered me to challenge racism and demand equity. Love and compassion vibrate at the center of my advocacy to end the redlining that shut our communities off from our dreams for too long. Amplifying our voices in these systems of oppression is what comes to mind when I hear the words, "American Dream."