Earlier this month the Greenlining Institute honored Congresswoman Barbara Lee with a Racial Justice Warrior award and Maria Contreras Sweet with a Small Business Advocate award at our inaugural Financial Services Forum. The forum brought together more than 120 community leaders, nonprofits, advocates, bank executives, and financial industry regulators to discuss how the financial sector can increase access to capital, jobs, and economic opportunity for people of color in California.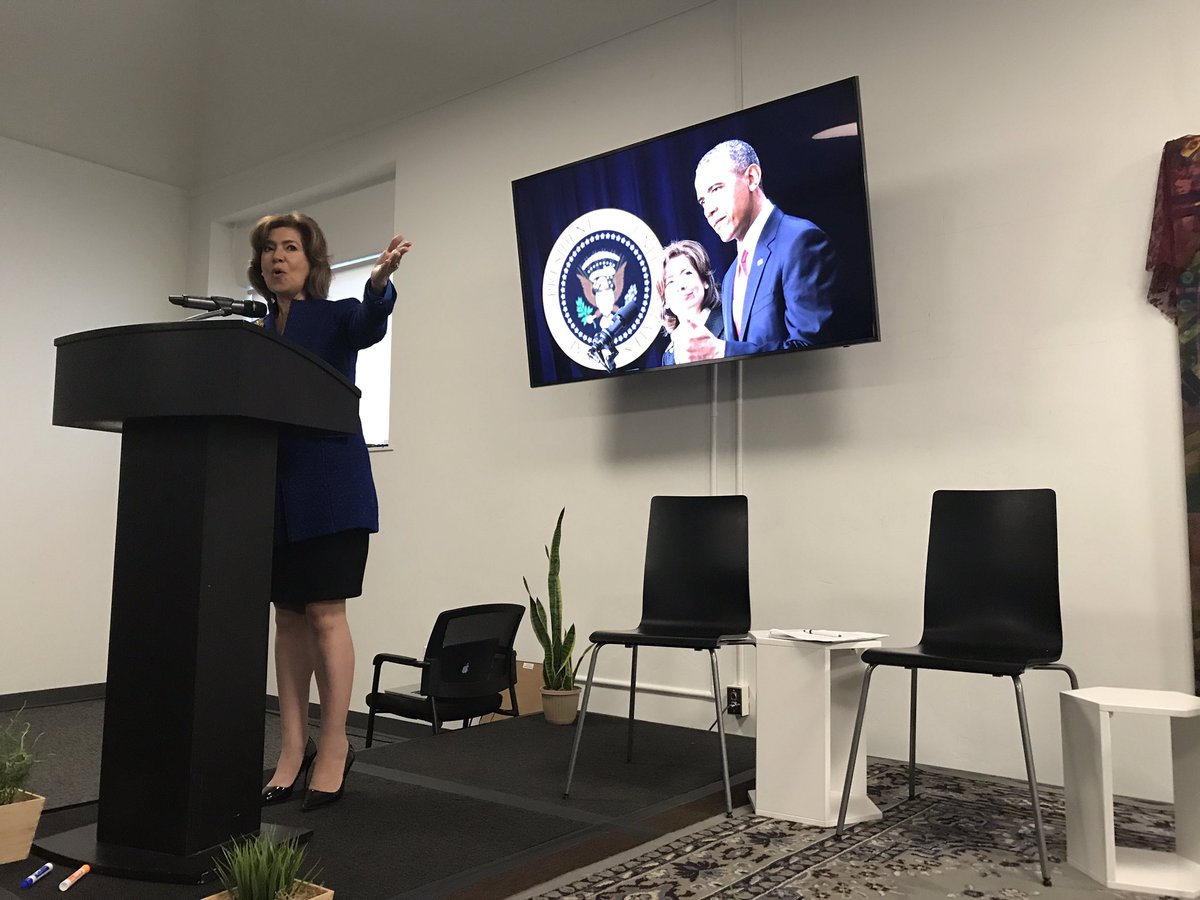 Throughout U.S. history, financial institutions and federal regulators have played a crucial role in determining who gains access to economic opportunity in this country, and who does not. In the era of federally sanctioned redlining from the 1930s to 1970s, financial institutions played a central role in explicitly denying home loans and other financial services to communities of color and starving them of the resources needed to thrive. In more recent times, these institutions engaged in reverse redlining by targeting people of color with predatory loans, resulting in the Great Recession and the decimation of wealth in communities of color. The median wealth of Black and Latinx households dropped by 42% between 2007 and 2013.
Although progress has been made since the recession, we still have a long way to go. Right now, the median white household possesses $13 in net wealth for every dollar held by the median black household, and $10 in wealth for each dollar held by the median Latinx household. In terms of lending patterns from banks, in 2015 in California only 3% of home purchase loans went to African Americans, and 21% to Latinx, and only 2.2% of small business SBA loans went to Blacks and 12.6% to Latinx.
At our Financial Forum on Sept. 15, leaders from across sectors came together to discuss how the financial sector can increase the flow of capital to communities of color.  We specifically discussed best practices and strategies to increase Black homeownership in Oakland, strengthen people of color-owned businesses in California, increase investments and services in the Central Valley, increase supplier and workforce diversity in the financial sector, and address racial inequity in philanthropy.

CLICK TO TWEET: Will the financial sector advance economic opportunity for communities of color? @Vedika_Ahuja @greenlining

Panelists and audience members highlighted best practices and strategies to address racial disparities and unleash the capital necessary to thrive. Some key themes surfaced during the forums panels and discussions:
1. Banks must be intentional about reaching and serving people of color
Beyond the moral obligation that banks have to address historic racial inequities they helped to create, banks also have a strong economic incentive to do so. Banks should consider and address obstacles that communities of color face when designing products, conducting outreach, and implementing community investment and philanthropic strategies.
For example, during the Small Business panel, Frank Robinson, the Managing Director of Corporate Social Responsibility for the Americas at MUFG Union Bank, spoke about the Bank's Special Purpose Credit Program, established under Regulation B of the Equal Credit Opportunity Act to increase access to business financing for women and minority entrepreneurs. Underwriters of the program perform a manual review of every loan application, taking into consideration the obstacles and risk factors that many entrepreneurs of color face.  In doing so, Union Bank is taking an intentional and targeted effort to level the playing field for entrepreneurs of color.
2. Relationships with community are crucial
Prevailing and substantial partnerships with community organizations like housing counselors, small business credit and technical assistance providers, local small business lenders, chambers of commerce, and community leaders and anchors, among others, are crucial to build trust in communities, originate loans, and maximize equitable impacts of community development investments and grants in communities of color.
3. Think Local
All markets should be approached with a local lens, especially those that tend to be overlooked, like the San Joaquin Valley. As an example, products, services, and delivery methods that may work in the Bay Area or Los Angeles often do not work in rural areas. Language needs are different, many households operate in the cash economy, have different documentation status, have limited access to affordable and secure internet, and the main industries of agriculture and construction are differ greatly from tech and entertainment, which dominate California's urban areas.  Community engagement and Community Reinvestment Act officers based in regions where the bank operates go a long way in building partnerships and maximizing the impact of investments.
4. Work Collaboratively
Financial institutions should partner with one another, as well as across sectors with nonprofits and advocacy groups. Banks will be able to achieve more by working collaboratively on placed-based or mission-based projects and leveraging each other's investments and expertise along the way.
JPMorgan Chase's initiative in Detroit is a good example of working collaboratively with local partners doing work on the ground. Naomi Camper of JPMorgan Chase explained how the bank has teamed up with local organizations to invest more than $100 million in Detroit so far, including $9.5 million directly to entrepreneurs of color. These sorts of huge capital infusions into communities of color, in partnership with local organizations and aimed at preventing displacement, can play an important role in spurring growth in local economies.
5. Address rampant displacement
The topic of gentrification and displacement came up throughout the day. Between 2000 and 2010, the Black population in Oakland fell by 25%. This trend is occurring across cities throughout California as black and brown people are being pushed out of their homes and moving farther and farther away while commuting longer to go to work. Increasing opportunities for homeownership, especially for longtime residents of color in rising markets, can slow this displacement while building inter-generational wealth. Investing in community land trusts as an alternative ownership model can also help. A bank's philanthropy strategy can also address issues of gentrification by investing in workforce development programs and leadership development programs for people of color. One basic commitment not discussed at the event should be considered:  Banks should not fund projects by developers unless those projects include serious measures to mitigate displacement of long-time residents.
Ultimately, the event fostered productive conversations between "odd bedfellows," as our Economic Equity Team Director Kỳ-Nam Kwon Miller quipped, about how to advance racial equity in our financial system.  An authentic conversation between some of the largest asset holders in history and advocates of color in California presents challenges but also many opportunities. Greenlining is committed to continuing to serve as a convener for this necessary dialogue to achieve our common goal: growing broad-based prosperity by breaking down racial barriers to economic opportunity in California.
Vedika is Greenlining's Economic Equity Senior Manager. Follow her on Twitter @vedika_ahuja.