Congressional Republicans voted to #MakeAmericaGreatAgain on Friday, March 24 – by not voting at all. Just 18 days after Speaker Ryan introduced the almost universally maligned American Health Care Act, the extremist alt-right Freedom Caucus responded with one resounding message:
After seven long years of bluster and bold promises, the GOP finally had the opportunity to inflict serious damage on Obamacare, and inflict damage they did – on themselves, that is. However, as Republicans regroup to focus on ANOTHER Muslim ban, tax reform, trying to repeal Obamacare… again – the question remains: How do we improve our health care system?
If Speaker Ryan, President Trump, and their allies are serious about improving health care, then I've got a few recommendations that will help them save lives:
1) Advance health equity through upstream community health investments
It's no secret that communities of color suffer from poorer health outcomes due to the legacy of racism and redlining. We must reform our health care system to prioritize community health. By requiring greater focus and investments in housing, environmental improvements, health education, workforce development, and other social determinants of health, we can reduce these disparities, and promote health equity among vulnerable populations. We can start with the community benefit requirement for not-for-profit hospitals. Mandating hospitals to invest more towards community health can go a long way towards improving health outcomes for communities of color and other underserved groups.
2) Pursue universal health care – not just access
Access ≠ care. One third of counties across the country will only have one insurer by next year. This lack of access – and lack of competition – hurts patients because it limits options, and results in higher premiums. We urgently need a solution, and one proposal that is gaining popularity is a public option that would allow patients under the age of 65 to buy into Medicare. Some have called for a "Medicare for All" single payer system, which would expand Medicare to everyone regardless of age. Although these proposals will take time – and some progressive electoral victories – to flesh out, advocates urgently need to begin laying the foundation for these critical solutions.
3) Invest in health workforce diversity
Care is one thing; healing is another. Although millions of Americans received health coverage through Obamacare, health disparities continue to persist partly because our health care system still lacks the diversity needed to address the root causes of poor health. By building a diverse health career pipeline that recruits and serves young people of color, we can achieve greater cultural competency and compassion in our health care system. Encouraging youth of color to pursue a career in health care will ensure that physicians, nurses, and health care professionals will reflect the growing diversity if their patients.
Sadly, the president and speaker showed they aren't interested in solving problems; but that doesn't mean we shouldn't continue the good fight. The president still has plenty of ways to weaken Obamacare, so advocates must stay vigilant to defend against these reckless pursuits.
What new threats to Obamacare will arise? Only time will tell, but for now, let's celebrate another victory for hope and change.
Obamacare lives to save lives another day.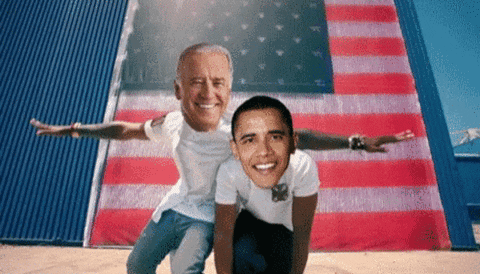 Anthony is Greenlining's Director of Health Policy. Follow Anthony on Twitter.