The future of our health care relies on the enrollment of healthy millennials – "young invincibles" like myself, between the ages of 18-34, who go without health coverage and have never had a serious health issue. Young invincibles constitute over a third of the 22 million people in our country who still lack health insurance even though they're eligible under the Affordable Care Act (this excludes non-citizen immigrants, who aren't eligible for ACA coverage, as well as low-income adults in states that did not expand Medicaid). Research suggests that young people are both less likely to have employer-sponsored insurance and less likely to buy coverage on their own because they believe that health coverage is unaffordable. Many young people who work freelance jobs, contract positions, or have part-time employment are typically not offered health insurance.
Cue the entry of to the Covered California's Los Angeles and Orange County markets, announcing on its LinkedIn page, "Health care is broken; we're trying to fix it." Californians shopping for a health plan on Covered California (remember the deadline to apply is January 31, 2016) may never have heard of the name Oscar amongst bigger names in the health insurance industry like Kaiser Permanente and HealthNet. Oscar, a New York City-based startup that received over $30 million in venture capital from Google, among other investors, is currently valued at $1.75 billion and has a strategy to back up its claims. Oscar strives to utilize data, technology, and design to create a unique niche for itself  in the health insurance industry.
Now this isn't an endorsement of Oscar as a health plan. The entire sector must acknowledge persisting gaps in access and outreach, particularly to communities of color, and commit to improving their service model. However, despite some troubling signs, Oscar's willingness to engage young invincibles is a welcome step in the right direction
.
Oscar's model could also unlock the potential to encourage more young people of color in California to enroll in health insurance. The option to take care of your health needs through the simplicity of an app could appeal to Latinos and African Americans, who have higher levels of smartphone ownership on average, and are twice as likely to use their cell phones to access the Internet compared to whites. Latinos and African Americans also have the lowest health literacy rates. Oscar's easy to understand health plans can help bridge that gap. Covered California applicants who meet certain income requirements can also receive premium assistance to help pay for an Oscar health plan.
I decided to check out Oscar's app (which is also available in Spanish) and website. The simple design reminded me of other tech start-up websites and there was no mention of the usual health insurance jargon like "copays" or "beneficiaries," which is so often obscure and confusing.
An example Oscar plan:

An example Covered California plan: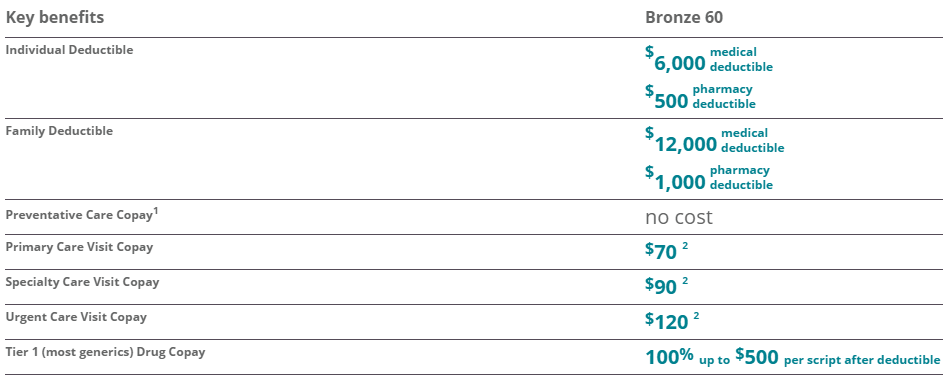 Other health plans like Kaiser Permanente and Anthem have also entered the digital-era and created mobile phone apps of their own. Oscar's entry into Covered California is only the first step towards the use of technology to create simpler pathways to better health.
The expansion of models like 24/7 free access to telemedicine – health care services that are delivered using telecommunications technology – could ensure that low-income families with limited transportation options can receive a prescription for a sick child in the middle of the night. The convergence of health and technology would open new doors for those with the most barriers to accessing our health care system.
For many young people of color we have a "culture of coping" when it comes to our health where we rely on hope and luck that we never have to deal with the economic impacts of an unexpected sickness or injury. We encourage Oscar and other health plans continue to build on this foundation to create better and more culturally competent care in order for us to move towards a culture of coverage. Only time will tell if health plans will follow this example to bridge the gap to enrollment for California's young people.