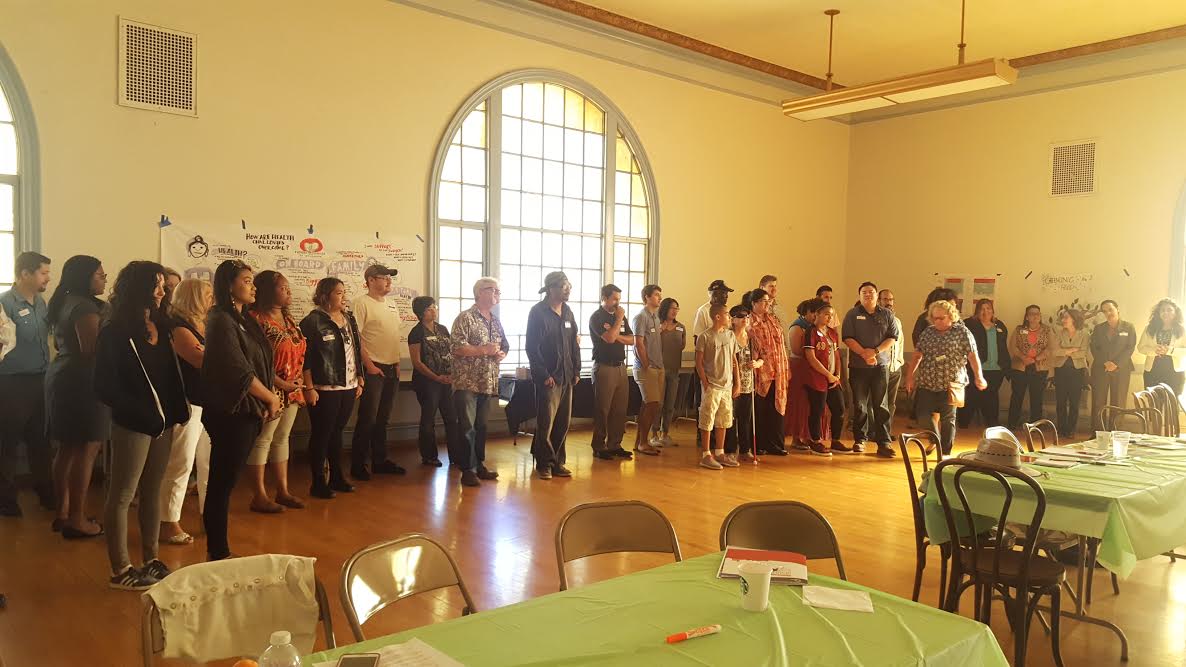 What does Stockton's history tell us about Stockton today? When you look at a map, we can see that the legacy of redlining – the illegal practice of denying services to communities of color – remains present today. We see it in housing, education, banks, businesses, and the built environment. Research shows that in Stockton, these factors significantly affect residents, especially considering Stockton contains three of the top 10 most polluted areas in California.
Last month, Greenlining partnered with Fathers and Families of San Joaquin to convene Greenlining the Hood: Reclaim & Rebuild Our City, a community forum in Stockton. This forum brought altogether approximately 90 individuals — residents, community leaders and stakeholders — for a conversation on how to address redlining with "greenlining" – the affirmative and proactive practice of providing economic opportunities to communities of color.
Specifically, we sought creative ways to align not-for-profit hospital community benefits and California's climate change investments. By building cohesion among health and environmental institutions, we strived to address inequities in Stockton's underserved neighborhoods, particularly those that would benefit most from greenlining. For example, not-for-profit hospital community benefit spending can improve health through activities aimed at disease prevention and the improvement of health status; this could look like investing in sidewalks, streetlights, markets with fresh produce and affordable housing. Investing in environmental factors will also impact health for communities of color.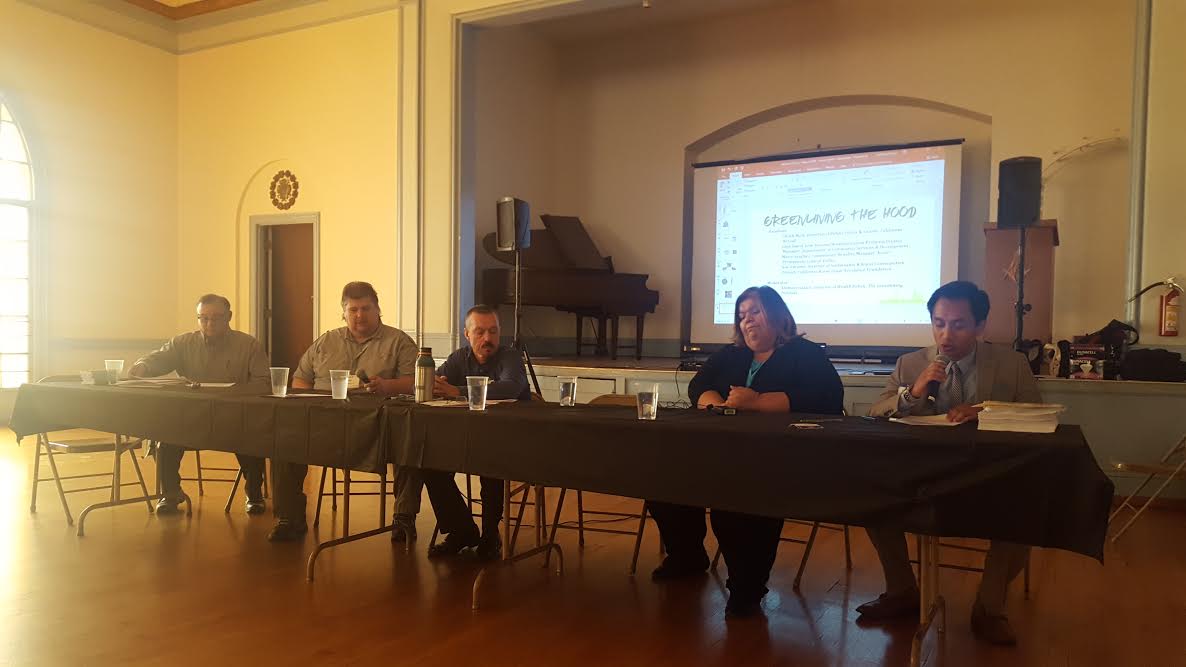 The speakers and presenters for the forum represented organizations from across the state, including representatives from Fathers & Families of San Joaquin, Little Manila Foundation, California Rural Legal Assistance Foundation, Kaiser Permanente, California ReLeaf, the Department of Community Services & Development, Strategic Growth Council, and the Air Resources Board. You can find their presentations at this public Google Drive.
Panelists discussed the various resources available to the community, like monetary assistance for Deferred Actions for Childhood Arrivals applications and funding innovative urban forestry projects. Chuck Mills from California ReLeaf also shared the importance of an individual's community environment to their life; for example, someone who lives in Stockton's  95205 zip code, has a life expectancy of 74 years, while someone who is in the 95219 zip code, just 22.8 miles away by car, has a life expectancy of 83 years. Our panelists discussed how environmental and social factors directly impact health – approximately 20 percent of our total health is shaped by factors like climate change and pollution.
During the group breakout session many of the community residents agreed with the speakers, feeling that the redlining of Stockton clearly continues to affect its neighborhoods. Participants in my group discussion worried about the lack of affordable housing. A woman who works with an agency that helps migrant workers find affordable and adequate housing said that there were not many options, with most housing either way too expensive or affordable but not stable enough to live in.
Others cited concerns about transportation, mentioning carpooling as an option because of inadequate bus lines. These issues raised the question: When residents worry about where to live and how to get around, how will they be able to live healthy lives? Housing and transportation need attention if we want our communities like Stockton to become better and healthier.
We are optimistic that this forum encouraged community leaders to collaborate and find ways to partner together to find solutions to the concerns presented by the community. A number of groups shared useful resources, and the connections made between the partners and the community will continue the conversations. In the future, we will have more roundtable discussions where community and stakeholders can discuss needs and find possible solutions.  As we continue to build on this work, we feel confident that the partnerships and networks we develop will strengthen communities of color throughout California.