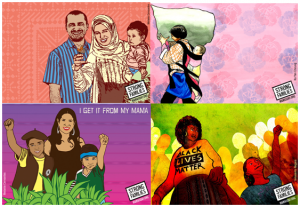 Advocates are putting the needs of our young boys and men of color (BMoC) at the forefront of our local, state, and national policy agenda. Coordinated efforts like My Brother's Keeper, the Alliance for Boys and Men of Color, and Sons and Brothers keep building momentum, and achieving real results to improve opportunities for BMoC. Through Greenlining's role as a leader in the Alliance for BMoC , I have been inspired to see how organizations across the state have rallied to support this effort. Yet, whenever we talk about our work, one of the first questions we hear is, "What about girls and women of color?"
They're right.
In response to President Obama's My Brother's Keeper initiative, the African American Policy Forum released a response signed by over 1,500 women of color on #WhyWeCantWait to begin supporting girls and women of color (GWoC):
"The need to acknowledge the crisis facing boys should not come at the expense of addressing the stunted opportunities for girls who live in the same households, suffer in the same schools, and struggle to overcome a common history of limited opportunities caused by various forms of discrimination . . . if the air is toxic, it is toxic for everyone forced to breathe it"
We cannot wait any longer. Here are four ways we can make 2016 the year for GWoC:
I. We are all responsible.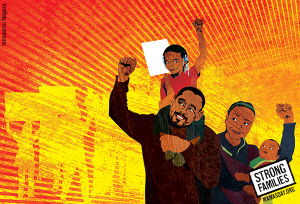 In BMoC spaces, often the fiercest advocates are women of color. Recently, I had the opportunity to attend policy forums in the Bay Area dedicated to addressing the growing health needs of GWoC – I was (not so) surprised to find that I was the only man in attendance.
How can we as men of color support women of color, who have selflessly sustained our communities? First, we can show up and listen. Second, we can use our networks and advocacy to amplify the voices and collective impact for GWoC. As men of color and allies, this is not our movement to lead, but it is certainly our movement to support.
II. Women of Color are not a monolithic group.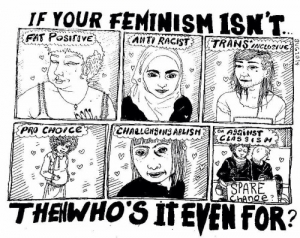 When we talk about supporting GWoC – and we are talking about ALL women of color – the first step is to acknowledge the incredible diversity within this identity group. GWoC represent every racial and ethnic group; some identify as transgender or undocumented. They come from varying socioeconomic statuses; some are single mothers. Each GWoC identity group faces different challenges, and no one  solution fits all. As advocates, it is our responsibility to recognize these differences, disaggregate data, and cater solutions to uplift the diversity and variations.
III. This is not about inclusion, this is about centering.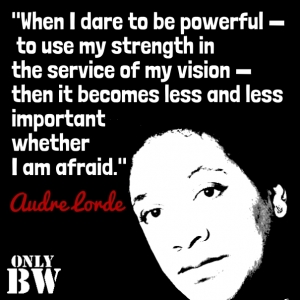 Young boys and girls of color grow up side by side, and issues that impact one will inherently affect the other. When fathers are funneled through the criminal justice system, mothers must bear the burden of fulfilling both parenting roles. When GWoC are discouraged from STEM professions, this negatively impacts the economic opportunities of their communities.
We cannot expect policies crafted for BMoC to address the needs of GWoC. This forces us to ask ourselves: How can we proactively center the narratives of GWoC in policy? And how can we create coalitions and spaces to specifically target the needs of GWoC moving forward.
IV. Supporting GWoC requires more than dialogue.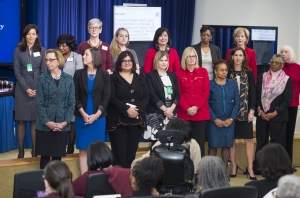 Leaders from Women's Foundations across the nation stand in solidarity to fund girls and women of color. The announcement was in tangent with the White House's recent $100 million commitment.
Creating opportunities for GWoC ultimately requires significant investments and resources. While we need dialogue to understand the challenges that GWoC face, but it is just the beginning. In November of 2015, the White House partnered with foundations across the nation to launch a $100 million commitment and $18 million research initiative to address the needs of girls and women of color. This is a great start, and we must continue to encourage more by asking: How can foundations, research institutions, and advocates prioritize GWoC in 2016 and beyond?
This is your call to action. We cannot wait any longer to make girls and women of color our priorities. Join Greenlining in our commitment to GWoC in 2016 and beyond. Tweet @Greenlining to share your reasons #WhyWeCantWait and how you plan to make 2016 the year for girls and women of color.