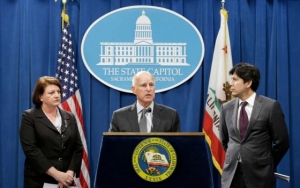 On Tuesday, June 16, 2015, Governor Jerry Brown announced that the budget deal reached with legislative leadership would include $40 million to provide health care to undocumented children through the Medi-Cal program. As an advocate and someone who has been a part of this effort for a few years now (though not nearly as long as some of my esteemed colleagues), I took a moment to pause and reflect on this incredible moment.
I remembered last year when I sat with several of my closest allies and listened as Senator Ricardo Lara (D-Bell Gardens), who was then working to pass SB 1005 (Lara), the first version of Health4All, tell us that the bill wasn't going to make it, that our efforts were not enough that year to win the fight. I remember leaving that meeting feeling numb and slightly defeated. How could this great state not provide health care to everyone? Especially when we had money to do it! How could we ignore the needs of a community simply because of where they were born? How could we not realize that by providing health care we would be keeping families healthy, we would be keeping individuals employed, we would be keeping children in school, and we would begin to address the health disparities that plague our most vulnerable? As I walked back to my office that day, I was forced to remember that in this line of work, rarely do we get everything we want the first time around.
So for me, this was the second time around in our effort to achieve Health4All. As an advocate for underserved communities, for communities of color, I have to remain humbled and appreciate every single win because while it may not be enough – we still need to make access to care truly universal — for the communities we fight for it is often more than they could have hoped for. That is why this allocation of $40 million is so special. It brings health coverage to our most vulnerable, our children. All of California's children need to have access to health care. Parents, documented or not, deserve to have the resources needed to keep their children healthy. If our kids sit in school with a tooth ache, or can't see the white board because they need glasses, they not only can't learn and achieve, their parents miss work, which for many low-income families can often mean a lost job.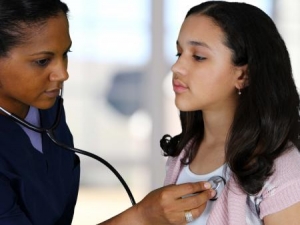 The jubilation of this win is, however, short-lived. We have more work to do. The efforts to get funding in the budget for undocumented individuals have occurred while a simultaneous effort to pass a piece of legislation continues. SB 4 (Lara), Health4All version 2.0, has passed the Senate and will next be heard in the Assembly Health Committee. SB 4, as amended, will expand Medi-Cal eligibility to all children regardless of immigration status; will expand coverage for undocumented adults as budget allocations allow; and will allow all Californians, regardless of immigration status, to purchase coverage through Covered California using their own money.
SB 4 and the $40 million budget allocation provide a foundation that we will build on. In order for us — and by us I mean advocates, communities, families and individuals — to convince our elected leaders that health care is a human right, that people of color matter, we must continue to fight. We must continue to make our voices heard, we must continue to turn out, and we must continue representing those overlooked and underrepresented.