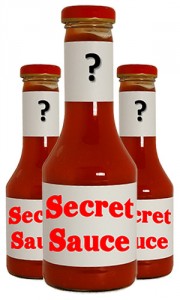 Earlier this week I sang the praises of supplier diversity, as both a way of keeping quality up and prices low for the companies that actively practice it and as a huge potential driver of economic growth in communities of color.  Since then I know you have been just itching to know why this handful of companies has drank so much of the KoolAid.  Wait no longer.
In 1988, following legislation authored by Assemblywoman Gwen Moore, the California Public Utilities Commission enacted General Order 156, or GO 156 if you're in the biz.  GO 156 requires utilities to make outreach efforts to diverse businesses, so that they know about contracting opportunities with the utility.  It requires them to track how much business they do with companies owned by people of color, women, and service disabled veterans.  And it requires them to report that data to the CPUC every March in writing, and every fall in person, before the full Commission.  And that's it.
Ok that's not exactly it, there is clarifying language and definitions and such, but that's really all the utilities are required to do.  That goes for the energy, telecom, and water companies.  The cable companies actually report voluntarily, though they're not technically required to do so.  Why?
Because the CPUC pays attention.  And the CPUC exercises jurisdiction over these companies, to a greater or lesser degree (yes, even the cable companies, much to their consternation).  And when the regulator cares, companies care.  Because no one wants their President or CEO to show up before the Commission in the fall and get harangued for not doing enough.  And believe me, if you've never been to one of these hearings, companies who don't show satisfactory progress and results hear about it from the Commissioners.  Legislators have even started getting in on the action.
And if I may be allowed to toot our collective horn for a minute here, Greenlining's report card also prompts companies to do more.  We've been publishing it for more than 10 years now, and it's become part of the ecosystem of supplier diversity stakeholders around the CPUC.  We've started to publish report cards on the banking and insurance industries as well, and we hope those will aggravate and motivate those sectors just like this one does for our utilities.
So, take a little bit of transparency and add a little bit of a spotlight and boom, $8.5 billion in business with diverse companies, in one year alone.  Of course, "boom" is a huge exaggeration.  It has taken the top companies years, even decades, to put up the numbers they've got.  But they've found the investment well worthwhile.
So who does Google report to?  Do they have a GO 156?  If not, why not?  And isn't it high time they wrote one?  They've got a great model with a 20+ year track record of success, right here in their own back yard.  Imagine what a GO 156 for the tech sector could do for our communities.  Then go write to your legislator.