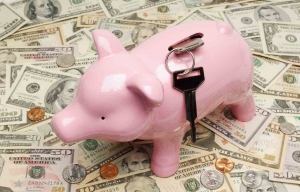 In my last post, I discussed new protections that are effective this month for home buyers seeking a mortgage. But that's just the start: The new mortgage rules from the Consumer Financial Protection Bureau also protect you after you get your mortgage.
Under these new rules, your mortgage servicer will face a number of new requirements:
Clear monthly statement: You should be able to see and understand how your servicer is crediting your payment.
Addressing mistakes right away: Your servicer is required to fix mistakes promptly.
Fair credit for your payments: When you make your mortgage payments, your servicer is required to credit payments as of the day they are received.
Early notice: You are entitled to advance notice if you have an Adjustable Rate Mortgage (ARM) whose interest rate is about to increase.
If you find yourself falling behind on your payments, you also have new rights and protections:
Late payment notice: Servicers must contact you on the phone or in person by the time you are 36 days late on your mortgage. If your situation calls for it, your servicer must tell you about the loan modification or workout options available.
Delinquency notice: Before you become 45 days delinquent, your servicer must send a written notice that includes all the necessary contact information for the servicer, as well as housing counseling information and examples of alternatives to foreclosure. After these 45 days, any statements you receive must also include information about financial risks you may face because of your delinquent standing.
Foreclosure timeline: Servicers generally can't begin foreclosing on you until you have been over 120 days delinquent. This is a very important time to learn about workout options and submit an application for mortgage assistance.
Restrictions on dual tracking: If you've submitted an application for help and are working with your servicer to modify the loan, your servicer can't start foreclosure proceedings against you. We've heard plenty of horror stories of people who were working with their bank and thought they were getting a loan modification, but came home one day to find their house padlocked. The new rules are designed to end this nightmare.
Required disclosure: Servicers must give you timely and accurate information about your foreclosure when you ask. If you submit a complete application for mortgage assistance within 120 days of the first missed payment, your servicer must evaluate you for all the foreclosure avoidance options you may qualify for. If you're denied a loan modification, your servicer must explain why.
The new rules apply to everyone: Even if you were rejected for alternatives to foreclosure before the rules went into effect, you are still entitled to re-apply and be considered under the new rules.
The CFPB also has additional in-depth resources in plain language to explain the new rules. Take a look at these resources to learn more:
These new rules should make life easier for everyone, but rules alone can't solve every problem. If you need assistance buying a home or learning about foreclosure alternatives, seek out a HUD-approved housing counseling agency by calling 888-995-HOPE (4673).