The Greenlining Institute Launches Greenlining the Block, New Multi-Year Initiative Building Power in BIPOC-led Community Groups on the Frontlines of Climate Change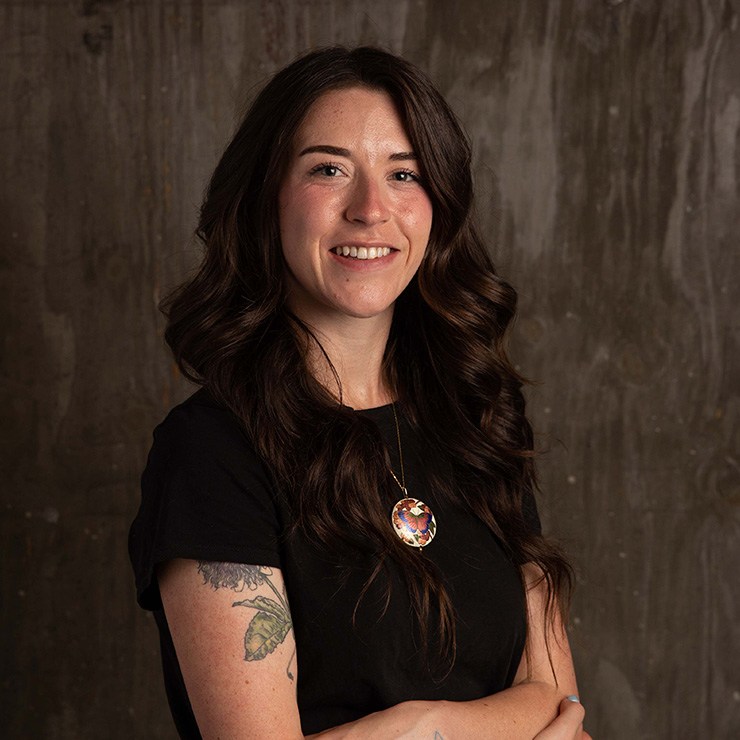 Initiative commits $6.75M in funding to support community-led visions for climate action
Greenlining also announces the selection of the first round of nine community-based organizations that will participate in the initiative
Contact: Danielle Bell, Senior Program Manager for Media Relations, danielle.bell@greenlining.org
Oakland, California — Today, The Greenlining Institute announced Greenlining the Block, a new multi-year initiative to build power in community-based organizations that are advancing climate justice neighborhood projects with a $6.75 million commitment of resources to communities across California, Colorado, Illinois, Virginia, North Carolina, and Michigan. The initiative aims to leverage federal investments through the Justice40 initiative, Bipartisan Infrastructure Law, and the Inflation Reduction Act to ensure benefits reach communities of color that continue to feel the impacts of decades of inequities in infrastructure funding.
Greenlining the Block will resource the leadership and expertise of communities of color to prepare for, and lead effective climate action that meets community needs. Greenlining will work directly with Black, Indigenous, people of color-led community organizations to:
Develop neighborhood and capital project ideas grounded in community needs and priorities
Advance community-led project visions to become both equity- and project-ready
Cultivate multi-stakeholder partnerships for greater collective impact over the long-run
Build the capacity needed to lead their own transformations and engage on climate issues with longevity
Better understand the policy design required to influence future federal, state, and local infrastructure investment laws
"We have a historic opportunity to leverage federal programs and private sector investments to address long standing inequities of opportunity, and invest in communities of color to build resilience in the years to come," said Debra Gore-Mann, CEO & President at Greenlining. "With recent federal programs and investments, we can intentionally direct billions of dollars to community-led climate justice projects. But to do this, we must bridge the gap between community capacity and new infrastructure funding opportunities. Through Greenlining the Block, we are incubating dynamic new approaches to delivering investments and economic development in communities of color," Gore-Mann continued.
Investing in Community Power For Lasting Change
Greenlining the Block is the culmination of the organization's decades of experience targeting investments in communities of color and working with community organizations to advance the model Greenlining established through California's Transformative Climate Communities program, which has catalyzed over $350 million in investments in communities across California.
"Decades of disinvestment means that local communities have less capacity to lead transformational change in their neighborhoods, and existing solutions fail to holistically address their needs. Through Greenlining the Block, we will work hand in hand with community members to learn how infrastructure dollars can most effectively be deployed in local communities to transform the design of infrastructure investments and more effectively respond to the challenges posed by climate change with longevity," said Alvaro Sanchez, Vice President of Policy at Greenlining.
Round One Community-Based Partners
In the first round of the Greenlining the Block initiative, Greenlining will provide direct capacity building annual grants, support tailored capacity building and other technical assistance, and facilitate peer-to-peer learning through a Community Practice alongside nine partner organizations in California, Illinois, Virginia, and Michigan: Bronzeville Community Development Partnership, Equiticity, Active San Gabriel Valley, API Forward Movement, Eastside Community Network, Casa Familiar, Environmental Health Coalition, Little Manila Rising, and Virginia Environmental Justice Collaborative. 
Partner Spotlights
Equiticity, Chicago, IL
Equiticity is a racial equity movement, operationalizing racial equity by harnessing our collective power through research, advocacy, programs, Community Mobility Rituals, and social enterprises, to improve the lives of Black, Brown, and Indigenous people in our society. Equiticity's The Go Hub will develop a community mobility center to provide increased use of healthy and sustainable transportation options, employment and educational opportunities, mental health services, and provide a physical space for neighborhood gatherings and functions, as well as host a regular series of Community Mobility Rituals.
"Equiticity is developing The Go Hub in the North Lawndale and Bronzeville neighborhoods of Chicago, as a reimagining of traditional mobility hubs, designed to serve Black and Brown people living in low-middle income communities and experiencing severe transportation inequities. The Go Hub integrates hardware (mobility devices and infrastructure), software (Community Mobility Rituals, advocacy coalition, and training), and a physical building," said Olatunji Oboi Reed, President & CEO of Equiticity.
Little Manila Rising, South Stockton, CA
Little Manila Rising serves the South Stockton community, developing equitable solutions to the effects of historical marginalization, institutionalized racism, and harmful public policy. Little Manila Rising is purchasing their building and land, and retrofitting their building to meet the standards for a climate resilience hub including energy storage and emergency services. Additionally it will have year-round programming and be a service and cultural hub for various programming in mental health, healing, health equity, environmental justice, and community development.
"Redlining and disinvestment nearly erased the Filipino community of Little Manila and other communities of color in Stockton. Now, we are reclaiming the land and institutions in our community to better serve our people. Through Greenlining the Block, we have an opportunity to fight back against legacies of redlining in Stockton by reinvesting, revitalizing, and building back our historic community sites so our people can live healthier, more connected lives," said Irene Calimlim, Community Development Director at Little Manila Rising.
Casa Familiar, San Diego, CA
Casa Familiar is a 50-year old community development agency focused on improving the built environment in San Ysidro, a predominant Latinx and low-income community. Casa Familiar enhances the quality of life for low income individuals and families through Advocacy, Social Services, Education, Affordable Housing, Arts and Culture, and Community and Economic Development. Casa Familiar is advancing a climate resiliency development, La Semilla, the Seed, a multi-purpose neighborhood development that will include a community plaza and learning center, greenhouse, EV charging, and e-mobility options.
"Casa Familiar is honored to be a partner in the Greenlining the Block Initiative. With Greenlining's support, Casa Familiar will be able to move forward with the development of La Semilla ("The Seed"), a neighborhood pilot project in our community aimed at building climate resilience and mitigation. Our predominantly low-income Latinx border community has been historically underserved and underfunded, making us particularly vulnerable to climate change. This project will sit on a 7,000 square foot lot in the heart of our community and will serve as a multi-purpose space for neighborhood-scale green interventions such as a food forest, a micro-mobility station, EV infrastructure and a community plaza learning center. At La Semilla, community members will get the opportunity to learn and explore climate resiliency strategies that can be implemented in their living spaces, build and be a part of a more environmentally conscious community and serve as a model for other community development projects. La Semilla will literally help us grow a healthier and thriving community and we are in deep gratitude to Greenlining for helping us take on this journey," said Monica Hernandez, Development & Social Impact Officer at Casa Familiar.
Additional community-based partners will be announced throughout the year.
To learn more about Greenlining the Block, please visit: http://greenlining.org/work/transformative-communities/greenlining-the-block.
For questions about Greenlining the Block, please contact Emi Wang, Associate Director of Capacity Building at emiw@greenlining.org.