Meet This Year's Racial Equity Grant Winners!
Greenlining Academy Alumni Association Board Awards Grants to Recent Alumni to Advance Racial Justice and Economic Equity
The Greenlining Institute Academy Alumni Association is thrilled to announce the awarding of seven grants to recent Greenlining Leadership Academy alumni to pursue professional and leadership development projects that advance racial, social, and economic justice. The GAAA Board launched its GAAA Equity Empowerment Grant Program this fall to support alumni awardees and continue Greenlining's investment in multi-ethnic leadership.
Please see below for short biographies, project descriptions and photos of the 2020 Greenlining Economic Empowerment Grant recipients: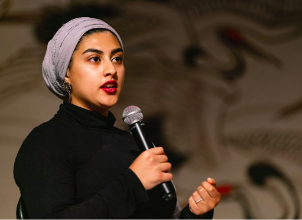 Haleema Bharoocha (2018 Policy Fellow)
Haleema Bharoocha is the Advocacy Manager at Alliance for Girls where she leads legislative and community advocacy for a girl-led #GirlsPolicyAgenda. Haleema has facilitated equity based workshops, training over 600 people. She graduated from Seattle University at age 19, where she founded the Gender Justice Center. She has been featured in Teen Vogue, The Seattle Times, and other media. Haleema is committed to living in a community where we are measured by the state of those most marginalized.
Project Description: Funding will be used to author a toolkit entitled, "Black Employment Toolkit: Best Practices for Hiring and Retaining Black Staff (In a time of racial trauma and violence)." The toolkit will offer anti-racist, practical strategies for organizations and will include recruiting and retraining Black talent in non-tokenizing ways, creating environments for Black employees to thrive and advance to executive leadership roles in, and tangible tools for non-Black managers and executives to create anti-racist work cultures and practices with a focus on fostering equitable spaces for Black staff. It will be developed in partnership with Pa Ousman, along with a team of Black racial equity consultants and demonstrate how racial capitalism operates within organizations.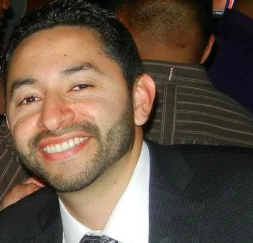 Ricardo Valencia (2007 Banking Fellow)
Ricardo Valencia is an educator and community activist who grew up in the California Central Coast farming towns of Guadalupe and Santa Maria. He knew early on that he wanted to become a teacher while a student at Santa Maria High School. His dream was to return to his community to ensure young people have the opportunity to learn their own history, go to college, and become agents of change. He earned a Bachelor of Arts in Ethnic Studies from UC Berkeley and a Master of Arts in Teaching from Tufts University. He currently teaches at his alma mater, Santa Maria High, where he has revived and expanded Chican@/Latin@ Studies and been an unwavering advocate to expand Ethnic Studies courses across the district.
Project Description: The grant will be used to attend the Justice Leadership Institute. This leadership training is designed to prepare progressive leaders of color to become elected officials such as school board and city council members. By attending this training, Ricardo — recently elected to the Santa Maria Bonita School District Board of Education — will be better prepared to lead with an equity lens that centers the experiences of marginalized communities.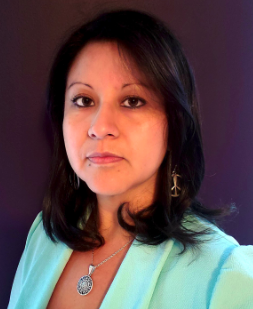 Blanca Hernandez (2011 GLI Claiming Our Democracy Intern)
For over a decade, Blanca Hernandez has advocated for the rights of the immigrant community. As an immigrant rights activist, Blanca has mentored countless students through the higher education process. As a student activist, Blanca was on the forefront of several California-based youth groups that advocated for a path to legalization for immigrant youth who arrived in the United States. as children, leading up to the announcement of the Deferred Action for Childhood Arrivals (DACA) program under the Obama administration. In recent years, Blanca has advocated for an end to mass deportations and an end to family separation at the U.S./Mexico border. Blanca currently works for the American Immigration Lawyers' Association, a member-based immigration policy nonprofit organization.
Project Description: The grant will be used to assist in preparation for the Law School Admissions Test. As a formerly undocumented woman of color, Blanca plans to use her legal advocacy to provide culturally competent representation to the immigrant community.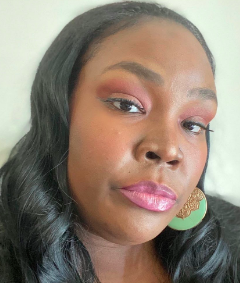 Lakara Nolen (2006 Foster Youth Intern)
Lakara Nolen is a 2006 Greenlining Intern and Administrative Assistant who worked with the Greenlining Leadership Institute and Academy for a number of years. She credits Greenlining for supporting her with transferring to college, a dream that she did not feel was accessible to her. Lakara now proudly works as a Behavioral Health Clinician. She has completed her Master's degree and is working toward licensure. Lakara plans to pursue a Ph.D. and is currently looking into funding opportunities.
Project Description: The grant will be used to develop therapeutic tools that are culturally diverse and inclusive for people of color seeking change to address a variety of mental health conditions. These tools will explore the connection of generational and systemic trauma and the impact of inclusive therapeutic practices paired with culturally inclusive implementation and support. New and innovative therapeutic tools will provide the opportunity to move away from the dominant cultural narratives that are counterproductive for individuals of color in the traditional therapeutic setting.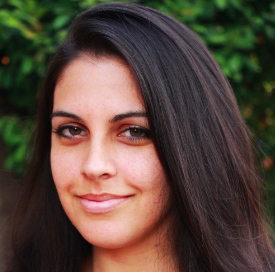 Nisha Balaram (2012 GLI Claiming Our Democracy Intern)
Nisha Balaram is a resident of Oakland, California and a documentary filmmaker and activist focused on the intersection of racial equity and mental health. A recent graduate of UC Berkeley's Graduate School of Journalism, she has worked for over seven years in the public policy sector focused on police use of force, food justice, and land sovereignty. Balaram's recent work as a director has taken her to Panamá to film ranchers' actions to combat deforestation. As a cinematographer, she has documented the ethnic studies movement, conservation efforts on California's rangelands, and the lesser-known world of intimate gymnastics. Balaram is a recent recipient of the Chauncey Bailey Fellowship, an award given to a filmmaker who seeks to use journalism to shed light on racial injustice. She is also a proud member of the Brown Girls Doc Mafia and the Asian American Journalists Association.
Project Description: The grant will be used to support the production of the documentary film, "Long Way Home," which takes us to Jackson, Mississippi. There Black barbers help lift the stigma around mental health and depression by helping their clients to open up, be heard, and to heal. Told through the lens of both barbers and clients, we learn that healing is a complicated process.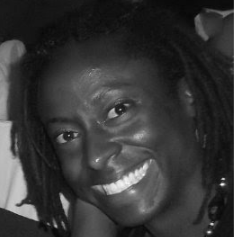 Jamilah Bradshaw (2014 Health Equity Fellow)
Biography: Jamilah Bradshaw is the granddaughter of Louisiana and Arkansas folks who have lived in Oakland (territory of Huichin) since the 1940s. She is an interdisciplinary health advocate, working in the intersections of philanthropy and policy for almost nine years and community health and social justice for over 10 years. She is also a grantmaker — supporting community leadership to create healthier communities –an artist and facilitator of popular education and participatory leadership. She is devoted to critical consciousness, Black feminist thought, and the aesthetic, wellness and resistance practices of the African Diaspora. She earned an M.A. in Psychology from California Institute of Integral Studies and designed her B.A. in Black Diaspora Studies at Mills College.
Project Description: The grant funds will be used to support enrollment in the Executive Program in Social Impact Strategy at the University of Pennsylvania School of Social Policy and Practice to enhance leadership capacity as a funder of systems change and people power through a social justice orientation. The Executive Program in Social Impact Strategy is a non-degree, master's level certificate program that combines expertise in social innovation, design, and business models to support leaders from around the world to advance big ideas. Additionally, this grant will empower Jamilah with skills in strategic and design thinking and help her to develop a business model that will support work that upholds African Diasporic and Black Feminist legacies of healing, embodiment, resistance, and mutual aid.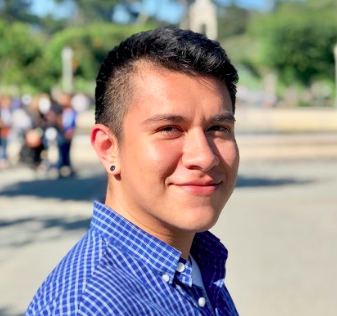 Jason Barajas (2019 Technology Equity Summer Associate)
Biography: Jason Barajas is a resident of Los Angeles, California and is currently preparing to pursue a certificate program in data analysis from NYU's Tableu School of Engineering. After graduation, Jason plans to pursue a career in political analysis.
Project Description: The grant will be used to develop the skills needed to prepare for coursework in data analytics. Jason plans to use his skills and expertise to perform data analysis work focused on pulling back the curtain on the issues facing frontline and underprivileged communities and aspires to use that information to carve a path forward for our communities.
Our alumni stay committed to equity work well beyond their time at Greenlining. We're happy to support their continued commitment through these impactful grants!"

HIBBAY MERAAY, GAAA BOARD CHAIR
Although this has been one of the most challenging years in recent history for many of us, it is critical that we continue to empower our alumni and the extraordinary work that they do in their communities. The Greenlining Academy Alumni Association will continue our work empowering communities of color and other disadvantaged communities through multi-ethnic leadership development and collaboration.
About GAAA
The Greenlining Leadership Academy trains and empowers the next generation of multi-ethnic leaders to create positive social change. Graduates of the Leadership Academy join the Greenlining Academy Alumni Association, a global network of visionary leaders who work across racial and ethnic lines, to address America's most pressing problems with solutions rooted in equity and justice.
Rodney Nickens Jr. is the GAAA Communications Committee Chair.