How the Biden-Harris Administration Can Fight Climate Change and Structural Racism
It's a new year and as always, I hope that it brings better things for all of us. I'm still reeling from a truly traumatizing 2020, a year of racial awakening and multiple, overlapping crises that were severely felt in Black and Brown communities. And even as we witnessed a shameful attempted violent coup incited by the outgoing president I have to remain hopeful that over the course of the next four years the country will make meaningful progress in tackling climate change and structural racism. These problems won't be solved in four years but meaningful progress is possible, particularly now that voters in Georgia have sent two Democrats to the U.S. Senate, including only the second Black senator from the South since reconstruction ended, giving Democrats control of the Senate.
And that is not the only sign of progress I see. The incoming Biden-Harris administration won on a message to fight climate change, to do something about structural racism, and to "build back better." Their cabinet nominees and appointees make it the most diverse administration in history, with several first of their kind nominations including the first woman for Treasury secretary; the first Black person to lead the Pentagon; and the first Native American in a president's Cabinet. The Biden-Harris climate team looks promising too, in their diversity of gender, demographics, and perspectives.
For years, my team and I have been working to advance strategies in California that tackle both poverty and pollution at the same time while holding racial equity at the core of our strategies. Working in collaboration with leading-edge California climate justice and equity organizations we have learned a lot and some of it, I believe, is critical to the success of the Biden-Harris team's plans for addressing climate change and structural racism. I've boiled our strategies down to five fundamental pieces that we have made significant progress implementing in California and must be present in the Biden-Harris approach moving forward. I hope they and their team read this and learn from our experience.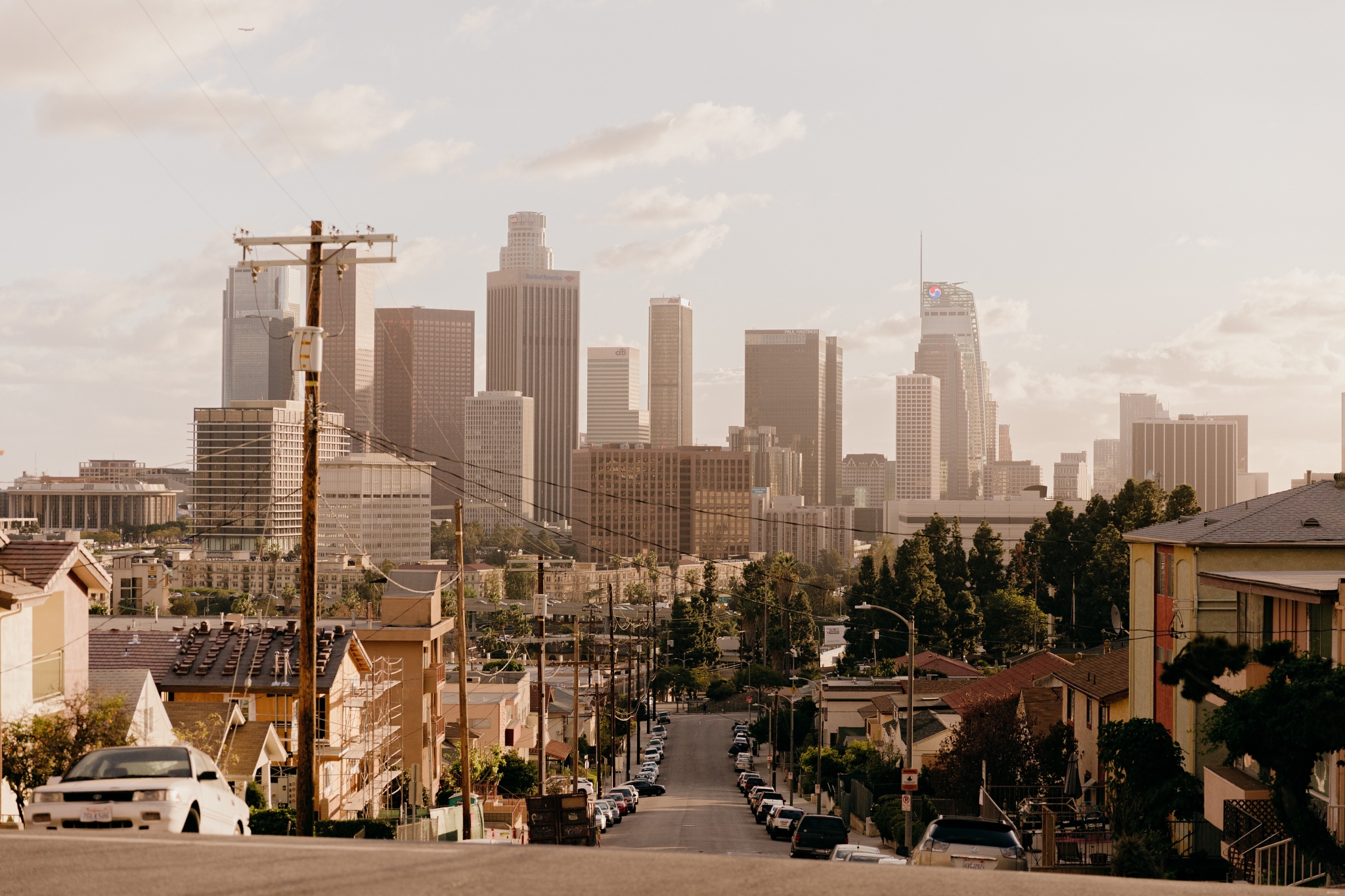 UPSET THE SET UP
The ongoing global health, economic, and climate crises have revealed what racial justice advocates have known for a long time: our economic system is fundamentally and profoundly broken. There is no better indication of this than the fact that amid the COVID pandemic the number of Americans living in poverty grew by 8 million at the same time as the U.S. gained 56 new billionaires, bringing the total to 659. The wealth held by that small number of Americans has jumped by more than $1 trillion in the months since the pandemic began.
Overcoming the unequal impacts these crises have on communities of color will require race-conscious and anti-racist responses to racialized problems. So our goal in recovering from these crises shouldn't be to get back to normal. Normal is a big part of the problem. Our goal must be to make the world a better place for everyone and to chip away at the impacts of things like redlining, segregation, gentrification, displacement, foreclosure, colonialism and slavery. We need to upset the current set up. 
Recently we published the Greenlined Economy Guidebook, in which we share our framework for a new economic paradigm with racial equity as the foundation and offer practical applications of the framework through equitable community investment. This guidebook, along with others produced by the Center for Community Investment, Brookings, the Roosevelt Institute and the Committee for Greater LA, offer a vision and path towards a more equitable and inclusive economy that works for people, planet, and prosperity.
To greenline community investment, we developed a set of rules to govern funds and programs intended to address poverty and inequity. Without standards, we end up reinforcing the structures that caused these problems in the first place. These standards are meant to address failures of equity in our current community investment model and should be applied to any federal stimulus program or federal green investment.
The six standards for equitable community investment are:
Emphasize anti-racist solutions. Race-conscious policies like redlining and urban renewal got us to this point, and race-neutral approaches can't fix the underlying inequities. Investment needs to target and prioritize the most impacted communities.
Prioritize multi-sector approaches. Programs may be siloed, but problems are not. We need to prioritize approaches that address multiple issues and sectors at once.
Deliver intentional benefits. Benefits cannot trickle down to communities; they need to go directly to the people in the most impactful ways, while avoiding increasing or creating new burdens.
Build community capacity. Long-term disinvestment and discriminatory policies can erode a community's capacity for leadership, organizing or political capital. Acknowledging the ways that structural racism has impacted the capacity of communities of color to undertake community development projects is a key part of improving investments.
Be community-driven at every stage. Lifting up community-led ideas and sharing decision-making power is an important element of truly community-centered investment. Community members and organizations should be part of, and ideally lead, every phase of the project or policy, from goal-setting to analysis.
Establish paths toward wealth-building. We need community ownership of assets and opportunities to continue building wealth. In a Greenlined Economy, as many people as possible should be able to participate in wealth building, which will include a broader set of pathways beyond homeownership with lower barriers to entry.
In addition to standards we need to pave a road for race-conscious investments at every level of government. This includes reparations for Black and Indigenous people, progressive restructuring of our tax code, more pathways to community ownership and wealth-building, and the creation of an Office of Racial Equity at the local, regional and state levels. Finally, we need to change our financing system, particularly for community investment. This would mean divesting from extractive and exploitative industries and proactively investing in justice, democratizing our funding processes through participatory budgeting and Green Public Banks, plus requiring banks to accurately quantify risk and to report on the economic or environmental externalities of a project.
The terrible events of 2020 and of January 6th, 2021 will be felt for generations to come. That is the sad reality. Recovering from these events gives us not only the opportunity but the responsibility to radically reimagine our economy with racial equity, not White supremacy, at the foundation. Ignoring the root causes of our current health and economic crises leaves us vulnerable to the next crisis.
RACIAL EQUITY IS NOT JUST A COMMITMENT. IT IS ALSO A PRACTICE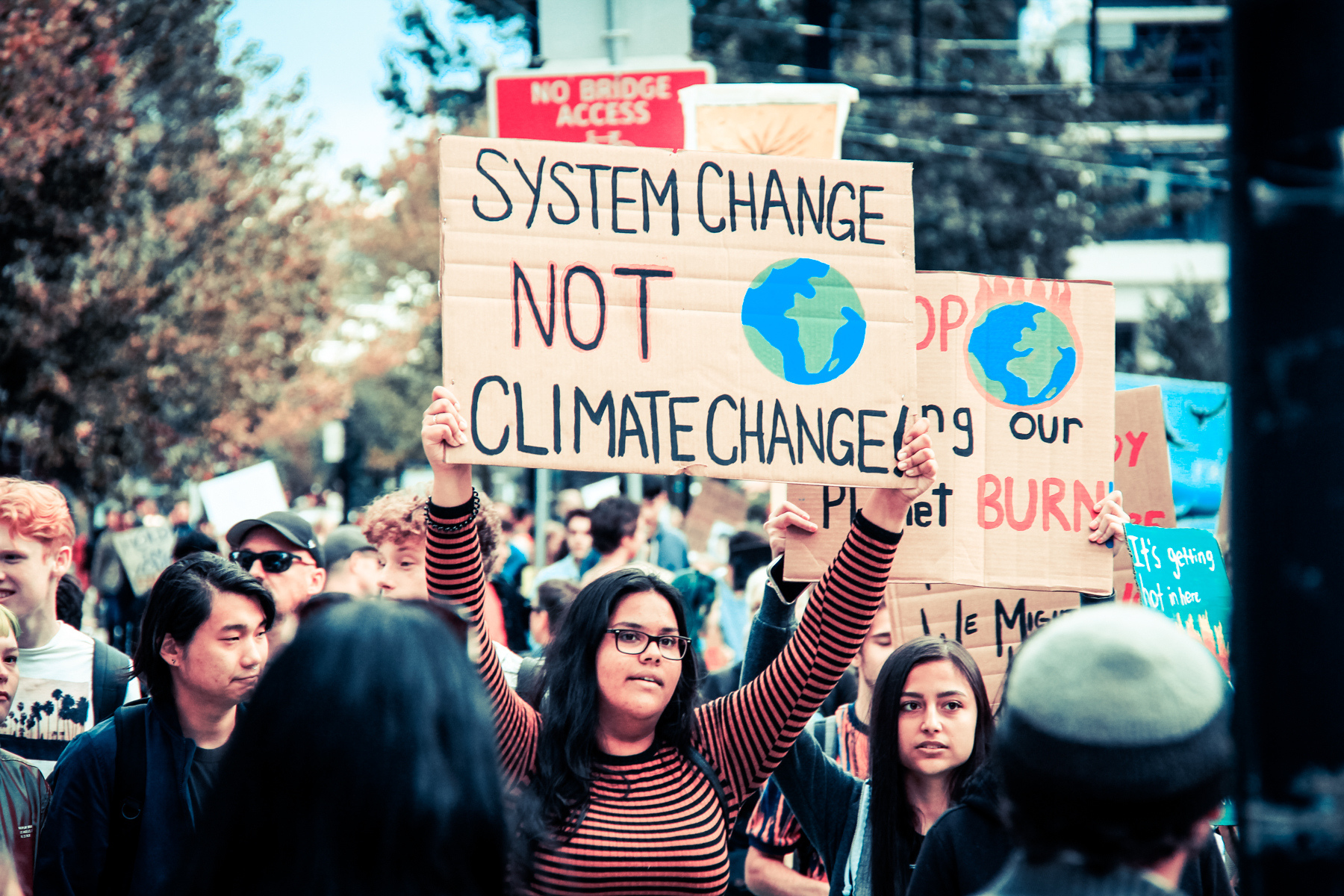 At Greenlining we have always stressed that equity is not only a commitment, it is also a practice. We are heartened by the Biden-Harris administration acknowledging that people of color suffer first and worst from climate change and that it is time for our country to deal with systematic racism. The outgoing administration refused to acknowledge that climate change and structural racism were problems at all, so explicitly naming them as problems and priorities is a very important first step. But it is in many ways the easiest step to take. It is now time to take those words and turn them into action.
Addressing the root causes of climate change and structural racism means equity must be core to the framework for action. Time and time again we see equity treated as an afterthought or as a siloed strategy when in fact, to deliver meaningful equity outcomes, equity must be front and center and explicit in the approach. As such, the Biden-Harris plan to tackle climate change, structural racism, and the COVID pandemic must live out their commitment to equity by embedding equity in the:
Mission, vision, and values of their plans
How they build equity into their process,
How they ensure equity outcomes, and
How they measure and analyze equity.
We know what the Biden-Harris administration wants to do to tackle these problems. The question is, how are they going to go about it?
Greenlining defines racial equity as the practice of transforming the behaviors, institutions, and systems that disproportionately harm marginalized communities. Equity means increasing access to power, redistributing and providing additional resources, and eliminating barriers to opportunity, in order to empower low-income communities of color to thrive and reach their full potential.
For the Biden-Harris administration to get equity right, it has to have an all-encompassing dedication to carrying out all its business and activities through an equity lens. Greenlining's Making Equity Real Frameworks provide specific recommendations on how to operationalize racial equity in the goals, process, implementation and analysis of climate change policies and research. The Biden-Harris administration should similarly produce strategies, policies, and programs that follow the rigor of our frameworks to ensure that equity is not simply a commitment but also a practice of their administration.
Developing a strong equity framework and strategy is absolutely essential but so is having the appropriate staff with the necessary cross-agency authority to carry out the strategy. To be clear, I'm not talking about a task force or a working group, I mean an office with the power to enact real change. That is why in California we have been pushing to establish a statewide Office of Racial Equity. This is a big gap I see with the incoming team, and why we also recommend that the Biden-Harris administration establish a national Office of Racial Equity that reports to the president and is on the same level as the National Economic Council, Domestic Policy Council and National Security Council. The Office of Racial Equity would identify existing policies and practices in government across issue areas that contribute to, uphold, or exacerbate racial disparities and develop proposals to address these disparities. It would also enact measures to support capacity building and provide technical assistance for agencies to invest in strategies for racial equity, including employee training and support, development of racial equity programming, and assistance to departments to change departmental policies and practices to improve racial equity outcomes.
IDENTIFY PRIORITY COMMUNITIES. RESOURCE THEM. ASSIST THEM. MEASURE SUCCESS.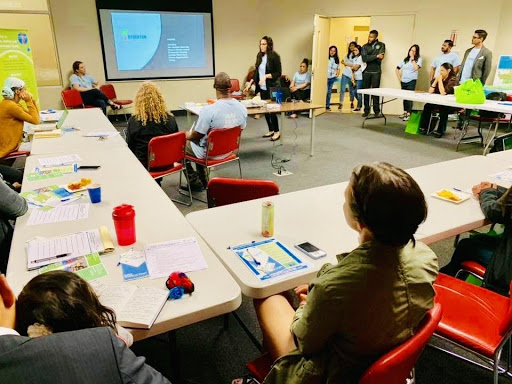 order to act on equity you need to know where to focus. The job of identifying, resourcing, and assisting communities most impacted by climate change and most in need of additional help is by far one of the most important steps towards advancing the Biden-Harris climate and racial justice priorities. The Biden-Harris administration has already indicated that they will enhance the EPA's EJSCREEN and give direction on how to prioritize communities for climate action. That's a great start. For these communities to become meaningful partners in the fight against climate change they will also need to be fully resourced and supported with technical assistance and capacity building. 
Identify Priority Communities
The incoming administration can look at California for inspiration. For the past six years California has relied on CalEnviroScreen, the tool developed by the California Office of Environmental Health Hazard Assessment to assess areas that are disproportionately affected by multiple types of pollution and areas with socioeconomically disadvantaged populations. CalEPA has used this tool to identify disadvantaged communities to target climate Investments and to prioritize enforcement and compliance strategies with environmental laws. In California we are also making progress on developing a complementary tool to CalEnviroScreen, which will lay the groundwork needed to identify California's communities that are most impacted by climate threats. The Biden-Harris team should quickly start the process of identifying priority communities for climate mitigation and climate adaptation strategies.
Resource Priority Communities
Identifying impacted communities and understanding their issues and needs is only the first step towards meaningful equity outcomes–we need to resource them too. On this front the Biden-Harris administration is improving on California by committing 40% of their clean energy investments to disadvantaged communities compared to the 35% threshold set in California via the groundbreaking SB 535 (De Leon, 2012) and AB 1550 (Gomez, 2016). But of course anything less than 50% targeted investment is not even equality let alone equity, so both California and the Biden-Harris team can and should do better.
Support Priority Communities with Technical Assistance and Capacity Building
Identifying priority communities and targeting funding to them is not enough to allow frontline communities to meaningfully participate in a climate program. These communities are often the very same communities with the least resources and capacity to compete for funding or to implement ambitious climate policy. In order to fulfill the Biden-Harris commitment to climate action and racial justice, every community, small and large, must have equitable opportunity and access to the resources needed to achieve local transformation. That is why in California we have championed technical assistance and capacity building as key strategies to achieve our climate change goals and so should the Biden-Harris administration.
The good news is that we have plenty of examples to build from. To start we can look at a piece of legislation that we sponsored, SB 1072 (Leyva, 2018) – Regional Climate Collaboratives, that is intended to help under-resourced communities build regional capacity and collaboration to develop and implement climate mitigation and adaptation projects. This law led to the publishing of technical assistance guidelines for state agencies by the California Strategic Growth Council, which compiled best practices from a variety of state agencies to help staff who are designing and implementing technical assistance programs for under-resourced communities.
Perhaps the most promising initiative that the Biden-Harris administration should look at for inspiration is the new SB 1072-inspired program, Partners Advancing Climate Equity. PACE focuses on increasing the capacity of leaders in California's communities to advance community-driven, equitable climate solutions at the pace and scale demanded by climate change and ongoing injustices. The program will work with frontline community members who have led projects, groups, and organizations in their community through a yearlong virtual training program, compensating the community members with up to $8,000 for their participation.
Measure Equity Success
Finally, we need to know what all of this adds up to. We need to know whether we are indeed achieving equity outcomes or if adjustments are required to achieve success. We also need to know what are the institutional, policy, or bureaucratic obstacles preventing us from maximizing equity outcomes. We need to measure for equity so we can have transparency and accountability. Sadly this remains a big gap in the field overall and we must improve on measuring equity success in California and beyond. The Biden-Harris team should look at two existing evaluations of equity outcomes for inspiration: UCLA Luskin Center for Innovation's Transformative Climate Communities Evaluation Plan and USC Equity Research Institute's Measures Matter: Ensuring Equitable Implementation of Los Angeles County Measures M & A.
MAXIMIZE BENEFITS AND AVOID BURDENS
The ambition of the Biden-Harris climate plan presents the opportunity to produce great benefits. That same ambition, however, can produce unintended burdens if the climate agenda is implemented carelessly. In California we learned that our climate agenda must be carefully analyzed for any potential new or increased burdens it may generate, particularly in Black and Brown communities.
Therefore, when designing regulations and strategies, administering agencies must consider whether a given project type has the potential to result in substantial economic, environmental, and public health burdens in priority communities and design programs in such a way as to avoid those burdens. Burdens stemming from climate action include things like displacement and gentrification, opening up communities to predatory lending practices from solar or electric vehicle retailers, increasing pollution in already polluted communities as part of a program that seeks to reduce overall pollution, or turning a blind eye on the poor employment or business practices of corporations (like UBER, LYFT, Amazon, and Tesla) simply because they commit to green strategies.
On the other hand, the Biden-Harris team should propose programs and strategies that are specifically designed to overcome the obstacles that priority communities face when adopting clean energy technologies and maximize the benefits of the program in those communities. California has several such programs that should be replicated and scaled across the country. They include:
DEFINITIONS MATTER — A LOT
If you ask 10 people what equity means you will likely get 10 different answers. The same can be said about terms like disadvantaged communities, vulnerable populations, benefit, burden, and climate justice. Clearly defining these terms is critical to successfully advancing a climate and racial justice agenda. And while defining them may sound easy, we need to do it in an inclusive manner that recognizes harder to reach communities that will be impacted by these definitions — and that's not something the government is often great at doing. But these terms and their definitions really matter. They matter for leadership, they matter for direction, they matter for priority setting, they matter for planning, they matter for action, they matter for accountability.
The Biden-Harris administration must, through an inclusive process, define these terms so that staff can begin the job of planning and implementation with the clarity needed to advance their ambitious agenda.
California has several examples of definitions that the Biden-Harris administration can look at for inspiration. The majority of these definitions were developed specifically for the California Climate Investments program and several of them are core to California's climate equity strategy.
While far from perfect, the process that the California Air Resources Board implemented to develop guidelines for the California Climate Investments Program and their Triannual Investments Plans resulted in solid definitions that include the perspectives and priorities of communities most impacted by climate change. The documents were shaped by strong advocacy from environmental justice and equity organizations and our programs are better for it. Another example is the effort led by the Climate Justice Working Group (CJWG), including environmental justice, public health, and climate equity leaders, which convened to develop recommendations for ensuring that the 2017 update of Safeguarding California-California's climate change adaptation strategy-is responsive to environmental justice and climate equity concerns.
Below are some of the most important definitions guiding climate work in California. I've provided their definitions and links to the documents they live in for ease of reference.
KEY DEFINITIONS FOR FIGHTING CLIMATE CHANGE AND STRUCTURAL RACISM
Special thanks to Aimee Barnes, Bruce Mirken, Emi Wang, Joel Espino, Randall Winston, Sekita Grant, Sona Mohnot, and Sonrisa Cooper for their support in writing this blog.
Alvaro Sanchez is Greenlining's Environmental Equity Director. Follow him on Twitter.