Every year, Greenlining brings together the most important voices from business, government, and grassroots community groups to connect, brainstorm, and strategize. This unique gathering "connects the dots" in a way that's unlike any other meeting or conference we know of.
"Vision 20/20: Our Legacy, Our Horizon"
Summit 2013 • May 17, 2013 • The Fairmont Hotel • 950 Mason Street, San Francisco, CA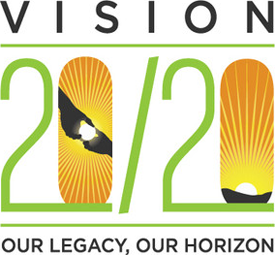 We invite you to join us for our 20th Anniversary Economic Summit—to reflect on our past, build on 20 years of achievement, and envision a future filled with promise for all of our communities. When Greenlining was founded, communities of color were roughly 20% of the nation's population. By 2040, communities of color will be half of the country's population. For our country to succeed, communities of color will have to succeed.
Read More