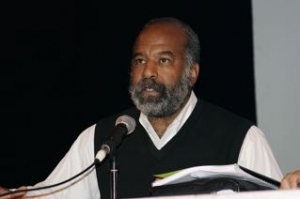 Wednesday afternoon, Oakland lost a true hero, David Glover. David was a beacon of progress, a tireless advocate for justice, and an inspirational orator. David had a way with words. His resonant baritone directed and illuminated the path of countless life journeys. He loved Oakland, political discourse, sports, and the music of the black diaspora, particularly jazz.
I first met David when he and my father were members of the Oakland Jazz Alliance (OJA) board in the late '80's. The OJA brought jazz into Oakland public schools and organized concerts with prominent icons such as Mary Stallings, Eddie Harris, Branford Marsalis, Donald Byrd, David Newman, and Marlena Shaw.  David paved my career path. As he did with many others, he advised me through college and ultimately introduced me to Greenlining.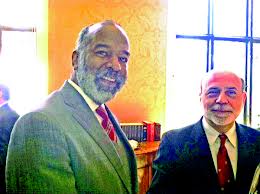 David was a founding member of Greenlining's board of directors and sat on the board for 20 years. He brought his vision and helped transform Greenlining from a coalition to the successful Institute it is today. We would never be where we are today without David's work and dedication.
Known unofficially by many at Greenlining as the unelected Mayor of Oakland, he made a tremendous impact fighting redlining in California and empowering communities of color. As the Executive Director of OCCUR, David directed the revitalization and building of neighborhoods and communities throughout Oakland and the greater Bay Area. His 20 years of leadership led to programs such as the Eastmont Technology Center, the Neighborhood Profiles, the Oakland Equity Policy and "A Model Built on Faith."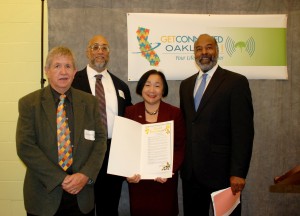 David was a powerful male role model to his two sons, Drew and Trent, and a best friend and companion to his wife of over 28 years, Robin Bailer Glover.
While we cannot avoid the deep sadness and loss that comes with the passing of a true hero and mentor like David, were he here he would ask us not to mourn his death but to honor the spirit of his life by continuing to fight for justice and equity. And that we will, David, with the same passion, heart and energy that you brought to everything you did. Your spirit will forever power our work and your story will be shared far and wide!
We love you David!
"It's never as good as it looks, and it's never as bad as it seems, but it always gets better."                                                                                                      -David Glover