An Equity-First Approach to Congestion Pricing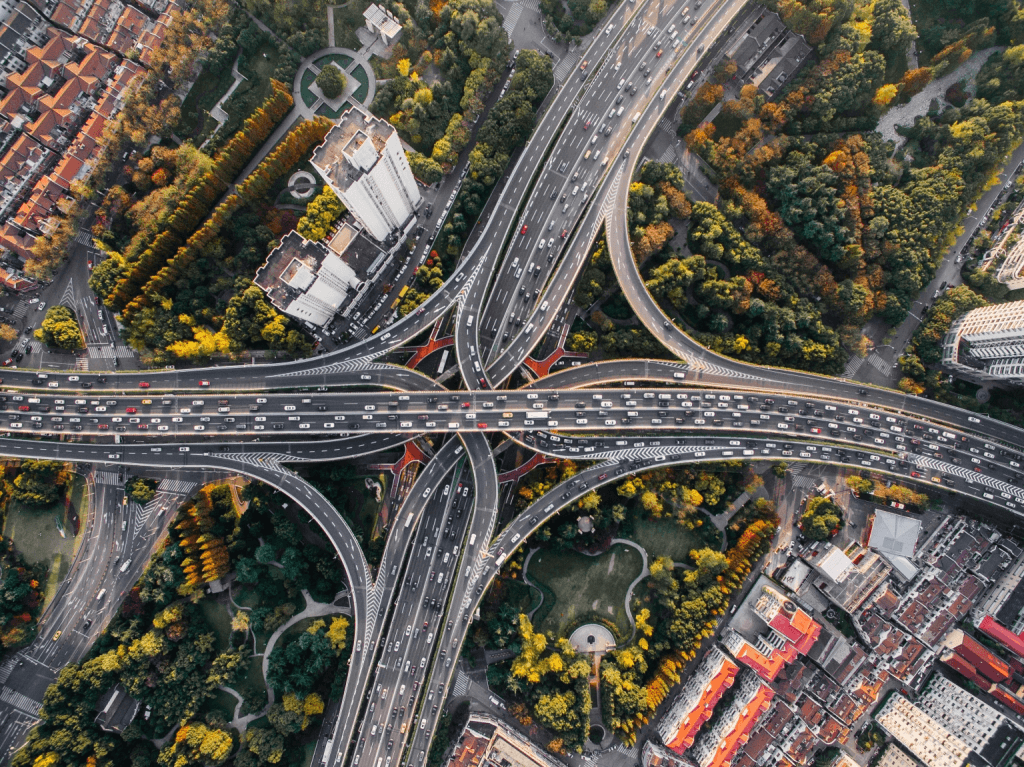 You may or may not have heard the phrase "congestion pricing," but you will likely hear it more as society sorts through how the COVID-19 pandemic has impacted commuting and mobility, as well as the equity issues these changes raise.
Despite millions of people now working from home, congestion on our roads has once again been steadily building up since the days of the initial pandemic lockdown. At the same time, our public transit systems now operate on life support due to dwindling ridership and fare revenue — despite evidence that public transit is not a major transmitter of COVID-19 and has been more or less restored in Europe and Asia. 
More cars clogging our roads and a sustained drop in transit ridership would worsen air quality which could directly exacerbate health disparities and susceptibility to the virus — consequently most harming communities of color. With growing car dependency, overwhelming traffic and pollution will just become a fact of life and will significantly lower quality of life across communities large and small. While some companies may encourage remote work indefinitely, — based on current travel trends that's still not enough to completely curb traffic and pollution. If we hope to meet our public health, climate, and equity goals, we desperately need greater prioritization and resources for clean, healthy forms of mobility like public transit, biking and walking.
With looming government budget shortfalls, a sputtering economy, and the likelihood that car trips will increase and therefore expose us to more pollution and congestion, some argue for the adoption of congestion pricing. For years, cities such as London, Singapore, and Stockholm have aimed to create more livable cities through congestion pricing policies that charge drivers a fee to enter the downtown core during rush hour. These fees are intended to reduce vehicle trips and to incentivize people to carpool, take public transit, bike or walk when possible. Congestion pricing can help get cars off the roads by making it more costly to take solo trips that could have otherwise been done by transit or other means.
In addition, this strategy can serve as a reliable stream of revenue to improve the quality of our sidewalks, bike lanes, and public transit systems and ensure that they're the most efficient, attractive, and cheapest way to get around. However, congestion pricing in the context of the United States' unrelenting car culture will have to be approached with careful considerations towards equity.
San Francisco: A Case Study in an Equity-First Approach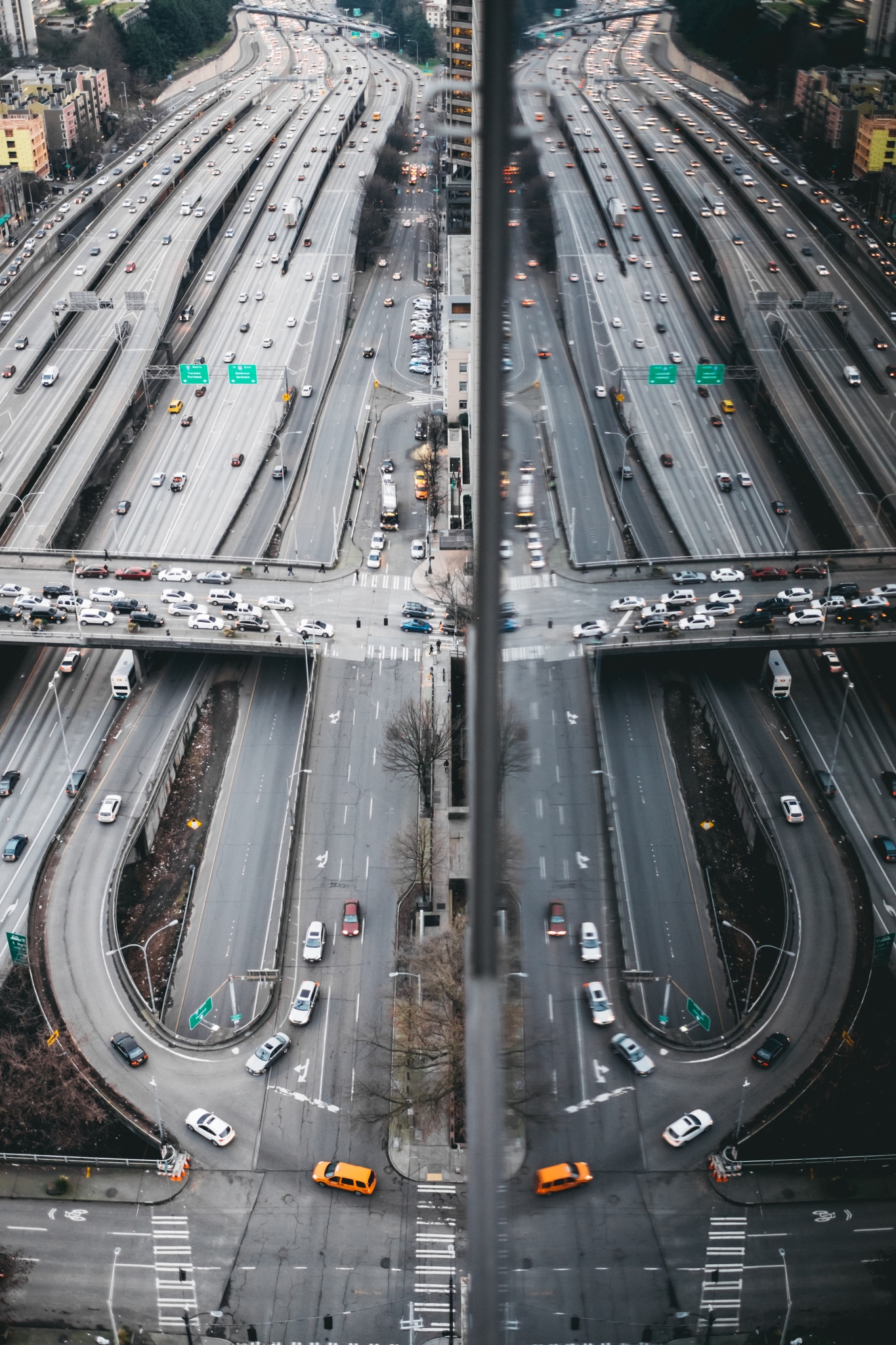 San Francisco is currently conducting various analyses and modeling to understand which congestion pricing scenarios will best meet the stated goals of 1) increasing safety, 2) improving travel times for people and goods, 3) cleaning the air and fighting climate change, and 4) advancing equity in underinvested communities. These four goals will be accomplished both by reducing the number of cars on the roads and by investing the revenue in safer streets and improving public transit. San Francisco also prioritizes designing a fee structure for its congestion pricing program that has discounts, subsidies, and incentives for low-income people in order to help maintain or lower their transportation costs.
One of the best-performing options defined so far would include a fee of $10-$12 to drive into the congestion pricing zone during rush hours with a fee exemption for very low-income drivers and a 50% discount for low-income drivers. This modeling scenario would also include a 20-25% increase in bus service to downtown compared to normal levels (which presently are reduced due to COVID-19).
What stands out about this equity strategy is that it was co-created through a robust, community-driven engagement strategy, which will be described in detail in a second blog post. This is important because the equity strategy for congestion pricing may vary greatly based on the specific needs of each community.
Everything from the fee structure to how the revenue will be distributed to how success will be measured is up for deliberation, and those most impacted by pollution, congestion, and poverty must be at the decision-making table to co-create that equity strategy. This equity approach has been co-created with residents from historically underinvested communities and a Policy Advisory Committee based on what would best work in San Francisco. What works in other communities can and will vary.
Second, what is unique about this strategy is how equity is built into 1) the fee structure and 2) the distribution of the revenue. To date, every city that has implemented congestion pricing has had flat fees regardless of income. While this approach may be reasonable in regions where low-income people primarily use transit instead of cars, in car-dependent regions, charging all drivers the same price disproportionately penalizes low-income drivers. This is an especially grim reality in the U.S., where low-income families are increasingly being displaced from transit-rich cities into car-dependent suburbs that are farther-flung from access to jobs, education, and services.
In response to this reality, advocates have created resources that lay out potential equitable congestion pricing strategies such as fees scaled by income and prioritizing revenue distribution in low-income communities — as seen in TransForm's Pricing Roads, Advancing Equity report. These types of strategies can mitigate the harm of congestion pricing on low-income drivers, reduce emissions and traffic — with the added bonus of a consistent flow of cash to improve transportation infrastructure where it's needed most. A stated goal of San Francisco's congestion pricing program is that the revenue from the program will be targeted at improving street safety and the quality of public transit, with a specific emphasis on low-income communities and communities of color. When the time comes for conversations around how the funds should be distributed, we recommend applying our Greenlined Economy guidebook's six standards for equitable community investment which include: 1) Emphasize race-conscious solutions, 2) Prioritize multi-sector approaches, 3) Deliver intentional benefits, 4) Build community capacity, 5) Be community-driven at every stage, and 6) Establish paths towards wealth-building.
Congestion Pricing Strategies for Ride-Hailing Companies
San Francisco's strategy will also include some form of congestion pricing for ride-hailing services like Uber and Lyft, which is to be determined following additional outreach. This is particularly important given that Uber and Lyft worsen traffic in cities around the world, and are responsible for up to 14 percent of all vehicle miles traveled in some cities. Equally concerning is that ride-hailing trips generate 70 percent more pollution than simply driving your own car, due to the additional miles of aimless driving waiting for the next ride.
However, congestion pricing fees should not be pushed onto the drivers — who already suffer from low wages and poor working conditions. In addition to strongly opposing Prop 22, which would allow ride-hailing companies to continue exploiting drivers, Greenlining believes that ride-hailing companies should absorb this cost of doing business as opposed to passing off the fees to drivers. Congestion pricing strategy must not overlook ride-hailing, given its harmful impact on traffic, pollution, and labor practices and how this disproportionately impacts low-income people and people of color. We must ensure that the design of congestion pricing fees on ride-hailing trips centers equity, to avoid further straining the livelihoods of drivers.
San Francisco will now continue to lead further rounds of co-creation workshops, outreach, modeling and analysis to inform the final congestion pricing recommendations. This type of thoughtful, community-driven equity strategies can provide guidance for other cities that are experimenting with congestion pricing. Furthermore, the lessons learned can also be applied to other pricing policies, such as Portland's mobility pricing project, low and zero-emission zones, and distanced-based road pricing. In this day and age of a converging public health, climate, and economic crises, we need bold transportation policies that center equity at every step of the way. In the next installment, I'll go into more detail about just how to do that.
Hana Creger is Greenlining's Environmental Equity Program Manager. Follow her on Twitter.