The upcoming general election will determine the course of California's future and will likely be the most important election in our lifetimes. It's clear that racial equity is on the ballot this November. We have a historic chance to move our state forward, and to resist efforts by special-interests groups eager to roll back the progress we've made together.  
Our communities and neighborhoods are facing an unprecedented number of crises - a global pandemic, worsening wildfires, and an economic recession - all exacerbated by racial inequality. This endorsement guide explains Greenlining's positions on the California ballot propositions that we consider essential to the battle for racial justice in our state. These California ballot propositions will impact our communities for decades to come. 
Greenlining is dedicated to building a society where communities of color thrive. We produced this endorsement guide with our racial equity principles in mind and for Californians who share our vision for a future where race is never a barrier to economic opportunity. We urge all eligible voters to register and vote, so follow this link to check your registration. Whether you vote by mail or in person, you can make a difference for all of us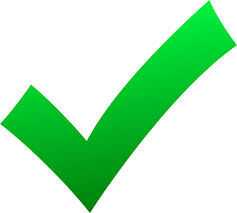 Proposition 15: Communities and Schools First
Requires commercial and industrial properties to be taxed based on market value and dedicates revenue
California's K-12 schools and community colleges are woefully underfunded: Last year, California ranked 20th in the country in K-12 per-student spending. This underfunding disproportionately harms students of color, who are more likely to attend schools in low-income areas and suffer worse educational outcomes.
Proposition 15 will raise between $6.5 billion and $11.5 billion for California's schools by ensuring that California's wealthiest companies pay property taxes based on their properties' fair market value.  Proposition 15 will not raise taxes on homes, agricultural property, or companies with property worth less than $3 million. It will stop companies from using complex transactions to exploit loopholes and avoid paying their fair share of taxes.
Greenlining recommends a YES vote on Proposition 15.
California Teachers Association
SEIU California State Council
The California Federation of Teachers
Parent Teachers Association of California
California Restaurants Association
California Small Business Association
California Taxpayers Association
Howard Jarvis Taxpayers Association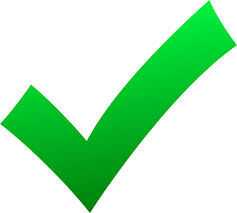 Proposition 16: Opportunity for All
Repeals Proposition 209 (1996), which says that the state cannot discriminate or grant preferential treatment based on race, sex, color, ethnicity, or national origin in public employment, education, or contracting
Proposition 16 would allow California to address its history of redlining and discriminatory treatment of communities of color by repealing 1996's Proposition 209.  Proposition 209 prohibited California from considering race, sex, or ethnicity, specifically in public employment, public contracting, and public education.  Proposition 209 remains an obstacle to racial equity in California. By purporting to treat everyone "equally," it maintained the status quo of disinvestment in communities of color, exacerbating California's historical racial wealth and income gaps.  Proposition 209 has perpetuated gender and racial inequity, deprived women and people of color-owned businesses of access to capital, and exacerbated health disparities.
If we are going to address racism and economic inequity in California, we must be able to implement race-based solutions. According to the Equal Justice Society, businesses owned by people of color and women have lost out on more than 1 billion dollars in contracts per year due to Prop. 209. Despite the fact that Black, Latinx, Asian American and immigrant businesses are suffering now more than ever due to COVID-19, our state today cannot offer assistance in a targeted manner.  
California needs to be able to allocate resources by race, ethnicity, and gender to make sure that communities that are the most disproportionately impacted receive the resources they need. It is time to repeal Prop. 209. 
We recommend a YES vote on Proposition 16.
Kaiser Permanente
Asian Pacific Islander Legislative Caucus
California Black Chamber of Commerce
California Hispanic Chambers of Commerce
Dolores Huerta, Co-Founder of the United Farm Workers
American Freedom Alliance
Chinese American Civic Action Alliance
Students for Fair Admissions, Inc.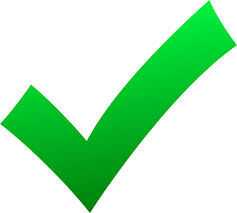 Proposition 17: Voting Rights Restoration for Persons on Parole
Restores the right to vote to people convicted of felonies who are on parole
Proposition 17 would allow persons convicted of felonies on parole to vote in California elections. California's current felony disenfranchisement law is part of an almost 150-year old effort to keep Black and Brown citizens out of the voting booth.  It is a repugnant holdover from the history of state and local laws enforcing racial segregation after the Civil war. 
The over-policing and over-incarceration of Black communities and the ill-conceived "tough on crime" laws of the 1980's and '90's resulted in Black and Hispanic citizens being incarcerated at much higher rates than their white counterparts. As a result, Black and Hispanic citizens are disproportionately deprived of their right to vote, both while incarcerated and while on parole. Research shows that when people of color have increased political participation, their communities benefit from more economic opportunity and a more equitable distribution of public purpose funding.  Proposition 17 is not only a small step towards creating economic equity for communities of color, but also  a recognition that all people are of equal worth and have the right to vote.
Greenlining recommends a YES vote on Proposition 17.
League of Women Voters of California
ACLU of California
The Election Integrity Project California
Proposition 19: Property Tax Transfers, Exemptions, and Revenue for Wildfire Agencies and Counties
Changes tax assessment transfers and inheritance rules
Don't be fooled. Proposition 19 would primarily benefit wealthy homeowners who would receive a tax break during a housing crisis and economic recession. Proposition 19 would make changes to residential property tax rates, allowing homeowners who are over 55, disabled, or victims of wildfires to keep lower property tax rates when they purchase a new home. Additionally, Proposition 19 would increase property tax rates on properties that children inherit from their parents, unless the children use that property as a primary residence (in other words, Proposition 19 would increase tax rates on inherited homes that are "investment" properties, rather than residences). The money raised by Proposition 19 would be used, in part, to fund fire protection services.
Proposition 19 would not help first-time homeowners who are disproportionately Black, Indigenous and people of color.  While Proposition 19 could generate tens of millions of dollars for local governments and schools, it's unclear how that money would be distributed, and the Proposition contains no safeguards to ensure that the money would benefit underserved neighborhoods and low-income Californians. In face of an unprecedented crisis, voters deserve stronger housing solutions. 
Greenlining recommends a NO vote on Proposition 19.
California Business Roundtable
California Association of Realtors
California State Federation of Labor AFL-CIO
National Diversity Coalition
Howard Jarvis Taxpayers Association
The Orange County Register Editorial Board
Mercury News & East Bay Times Editorial Boards
Proposition 20: Criminal Sentencing, Parole, and DNA Collection
Makes changes to policies related to criminal sentencing charges, prison release, and DNA collection
Proposition 20 is bad news and if passed this measure would set the criminal justice reform movement back decades. This proposition would increase criminal penalties for non-violent crimes by allowing some misdemeanors to be charged as felonies. It also would limit access to parole for non-violent offenders and increases DNA data collection from people convicted of misdemeanors.
Overall, Proposition 20 would increase the time people spend in jail or prison for nonviolent crimes. Given the racial bias in policing, communities of color will be the ones most affected by these proposed changes. California estimates that several thousand people a year would face increased jail time because of Proposition 20. Housing just one inmate in California costs approximately $75,000 a year. As a result, cash-strapped state and local governments would face tens of millions of dollars a year in increased incarceration costs.
Incarceration and policing are inadequate tools for addressing the root causes of crime. The millions of dollars that Proposition 20 will cost the state would be better spent on rehabilitation and increasing the educational quality, housing, food security and job opportunities in the neighborhoods that have the most crime and policing. 
Greenlining recommends a NO vote on Proposition 20.
Orange County Board of Supervisors 

Association for Los Angeles Deputy Sheriffs 

Los Angeles Police Protective League
SEIU California State Council
ACLU of Northern California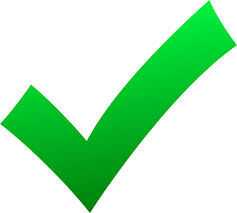 Proposition 21: Local Rent Control
Expands local governments' power to use rent control
Proposition 21 is a critical step to addressing California's housing crisis as the supply of homes is low and demand is high. Sky-high housing costs mean nearly half of Californians do not own a home and instead must rent. Real estate companies and landlords can take advantage of this dynamic by buying multiple homes and raising rents to excessive levels that are unaffordable to poor and disadvantaged families. Given the history of housing discrimination and redlining, families of color are the most affected by high rental costs: Only 33 percent of Black households own homes in California compared to 60 percent of White ones.    
Proposition 21 allows but does not require cities to establish rent control on residential properties that are over 15 years old. This would limit the amount a landlord could raise rent each year. If a city and its residents decide to enact rent control, any landlord will still be allowed to raise rent enough each year so that they will still earn a fair profit on their property. This measure only applies to landlords and real estate companies that have more than two properties.
Stronger rent control will help keep families in their homes and ensure seniors, veterans and critical employees like teachers and frontline workers can continue to afford to live in the communities they serve. Limiting rental increases can prevent thousands of families from entering homelessness each year while encouraging developers to build new homes that would not be affected by rent control rules. 
Greenlining recommends a YES vote on Proposition 21.
ACLU of Southern California
AIDS Healthcare Foundation
Eviction Defense Network
Los Angeles Tenants Union
California Chamber of Commerce
California Council for Affordable Housing
California Taxpayers Association
Howard Jarvis Taxpayers Association
Proposition 22: App-Based Drivers as Contractors and Labor Policies
Determines whether app-based drivers are independent contractors and enacts labor policies related to app-based companies
Proposition 22 is a deceptive measure funded by multi-million dollar app-based companies seeking to spend less on employee protections so they can maintain higher profits for their wealthy shareholders. 
Last year, California passed a law that would require companies that employ gig workers to treat these workers as employees rather than independent contractors. This law requires tech companies like Uber and Lyft to treat their workers fairly and contribute to California's safety-net programs. It does not require companies to take away the flexibility that gig workers currently have in setting their schedules and working hours.
Proposition 22 would create a special exemption for ridesharing and gig delivery companies so that they would not have to provide standard employee benefits such as healthcare, unemployment, and sick leave to their drivers. Instead, Prop. 22 would create a set of weaker employee benefits that do not even guarantee drivers will earn a minimum wage for the time they spend working and waiting for rides. Employee protections are key for rideshare drivers, 78 percent of whom are people of color, and essential workers. 
Labor protections help fund safety net programs such as unemployment insurance that are critical when workers lose a job due to injury or when a disaster like a pandemic or wildfire happens. Employee status means workers who have lost their jobs or cars have the resources they need to stay in their homes and take care of their families until they can get back on their feet. Proposition 22 would deny that status to drivers and pass the responsibility for providing life-saving workers protections from Uber & Lyft to everyday Californians. 
Greenlining recommends a NO vote on Proposition 22
California Police Chiefs Association
California State Sheriffs' Association
Lyft, Postmates, & Uber
California State Council of Laborers
California Teachers Association
Unite HERE
Gig Workers Rising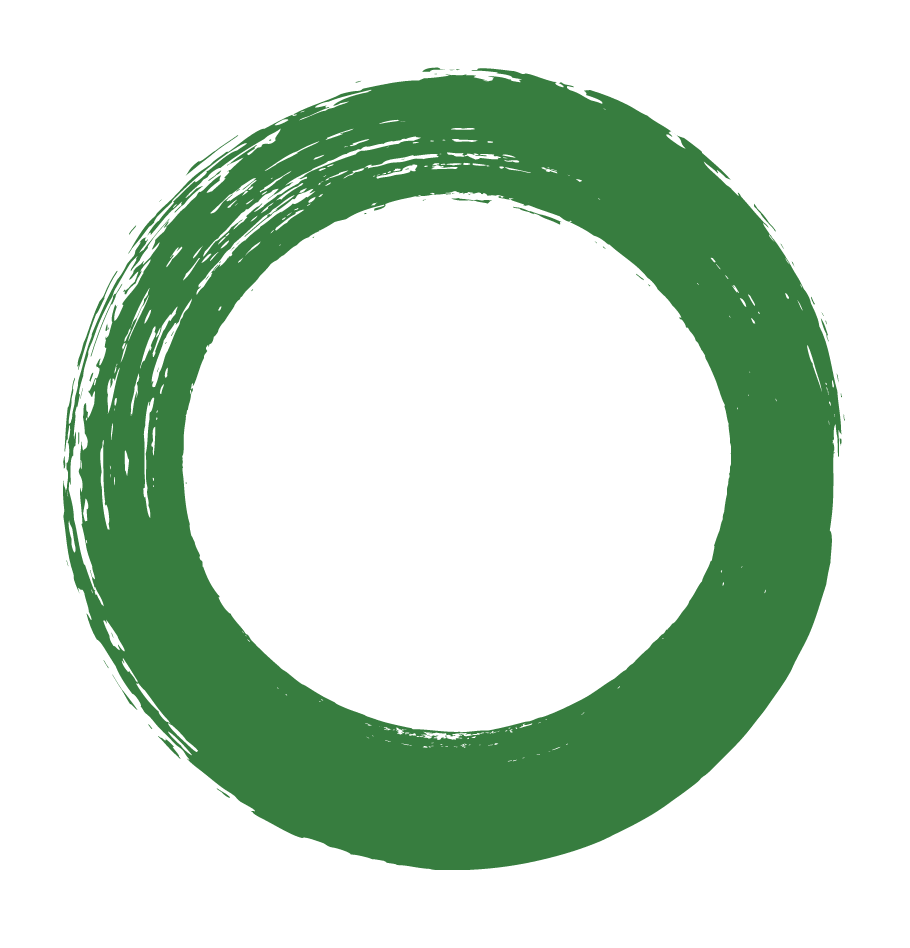 Proposition 24: Consumer Personal Information Law and Agency Initiative
Expands the provisions of the California Consumer Privacy Act (CCPA). Creates the California Privacy Protection Agency for implementation and enforcement
Companies collect our data as we use our phones, shop in stores and online, browse the internet and post on social media. This data is increasingly shared and used in ways that affect economic opportunity. Companies use this data to target low-income families and the elderly with predatory loans and products. Others use this data to charge some of us higher prices,determine whether we get a job or what we pay for car and health insurance.
Proposition 24, otherwise known as the California Privacy Rights Act (CPRA), is a privacy focused ballot initiative that would fund a new privacy protection agency, allow consumers to correct inaccurate information, and put new limitations on profiling customers and the use of sensitive personal information such as race and ethnicity. The CPRA also makes it harder for lobbyists to weaken existing privacy protections in the future and punishes companies that are negligent in protecting your data.
While the CPRA does provide several benefits, many of its protections rely on consumers reading the fine print in wordy terms of service, or taking the time to opt-out of data collection every time they visit a new site. The CPRA will continue to allow companies to charge customers more based on the amount of data they share. Greenlining's focus is on creating a future in which we are protected from data-driven discrimination regardless of whether we opt out or in of data collection. Overall, the CPRA increases privacy protections in some areas but does not go far enough to protect consumers.
Greenlining takes NO POSITION on Proposition 24.
California NAACP
AFSCME California
Californians for Consumer Privacy
ACLU of California
Color of Change
Council on Islamic American Relations - California
Media Alliance
Acknowledgements: A Special Thank you to the Greenlining team, community-based partners, and allies who helped inform the creation of this proposition guide for Californian voters.