East Oakland: A Transformative Climate Communities Case Study
Located in the San Francisco Bay Area, East Oakland is located in the flatlands of the city. Originally developed to house automobile and defense workers in the early 1900's, these neighborhoods experienced an influx of Black residents after World War II and became predominantly Black in the 1950's. Now a predominantly Latinx neighborhood, the area has experienced rising housing prices and a significant loss of low-income Black households between 2000 and 2015.
East Oakland neighborhoods are within the top 5-20% of environmentally burdened neighborhoods in California. Neighborhoods are situated side-by-side with heavily polluting industrial facilities, drayage from the Port of Oakland and transportation infrastructure, such as the Oakland International Airport and the I-880, one of the region's most heavily trafficked truck corridors.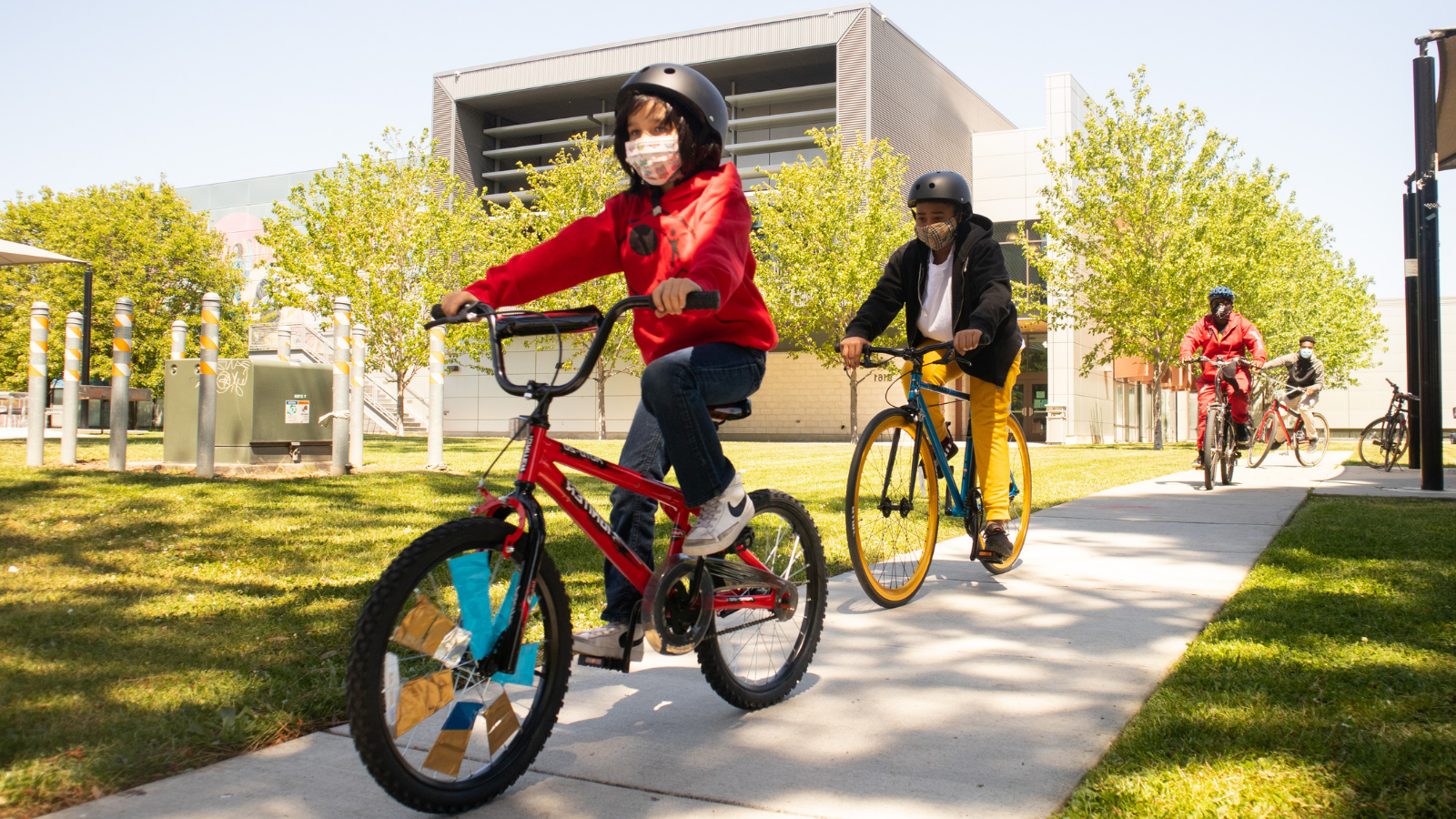 Community bike rides with the Original Scraper Bike Team. Credit: Higher Ground Neighborhood Development Corporation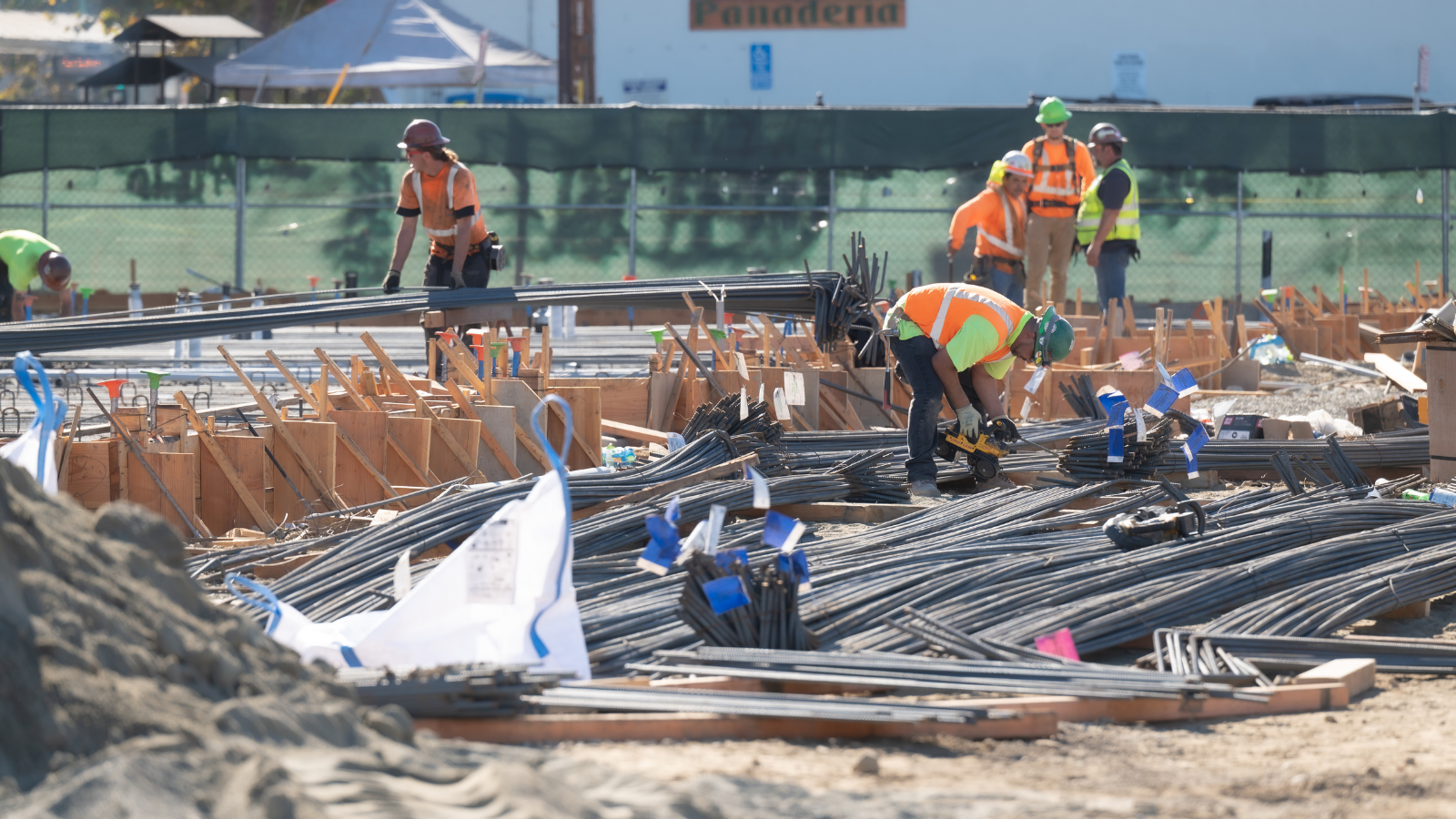 Construction of a 54-unit 100% affordable housing development, including a community health clinic, solar panels and community garden. Credit: City of Oakland
California has pioneered a unique approach to fostering community-led solutions that meet the needs of those hit first and worst by climate change through a program called Transformative Climate Communities. The TCC Planning Grant funds five projects in East Oakland that will weave climate strategies together with affordable housing, community health, active transportation, workforce development, food system resilience and green space projects. The TCC program is called Better Neighborhoods, Same Neighbors.
East Oakland's Better Neighborhoods, Same Neighbors TCC project builds upon deep neighborhood organizing to implement a community plan focused on redressing historic economic exclusion and ensuring that current residents can enjoy the benefits of TCC without being displaced.
Five years after the program's establishment, The Greenlining Institute is examining TCC's progress thus far, and is beginning to gauge both successes and areas for improvement. Greenlining conducted an intensive qualitative evaluation of how TCC's components work together to deliver equity outcomes. This evaluation included four detailed Case Studies from Ontario, East Oakland, the Northeast San Fernando Valley and Stockton examining specific local planning and implementation efforts in detail.
For our full analysis of the Transformative Climate Communities program, see Fighting Redlining and Climate Change with Transformative Climate Communities.