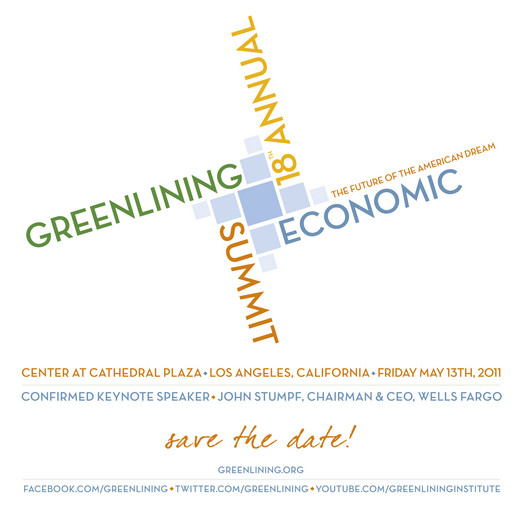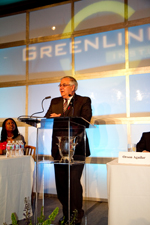 Greenlining's annual Economic Summit provides a rare opportunity for business and government leaders to connect with leaders from low-to-moderate income and minority communities to create viable solutions for the issues that affect us all. With over 1,000 participants, the Summit is the only event of its kind — a conference that represents a truly "rainbow," cross-sector coalition. Our Summit creates this powerful exchange of perspectives, where relationships are developed, ideas are fomented, and "win/win"solutions are a common result. Please join us for Greenlining's 18th Annual Economic Summit titled, "The Future of the American Dream."
2011 Economic Summit Panels
Our "Smart" Future: Potential and Pitfalls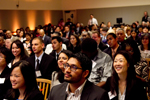 The coming decade will witness a revolution that merges the media, energy, and telecommunications industries in ways never seen before. From the merger of cable companies with broadcast networks, to the Smart Grid system and "smart" energy technologies, how we go about our daily lives will fundamentally change.
This panel will examine some of the most important changes on the horizon, including how we consume information, the revamping of our electrical grid, and the technologies that will get us there. Join representatives from the private and public sectors as they debate the potential – and the potential pitfalls – of our "Smart" future.
Mastering the Art of Leadership in a Technological Age
The use of technology tools by the Obama campaign to inspire, generate resources, and organize millions of volunteers has raised interesting questions about leadership, civic participation and how social change happens.
It is not possible to tackle problems like climate change, increasing wealth disparities or access to education without embracing new technologies and network strategies that enable us to reach wide audiences and mobilize support. Join us for a discussion on mastering the art of social justice leadership in an increasingly technological age.
Starting Points of Change: The Correlation of Health and Wealth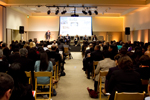 In his first year, President Obama's Administration opted to tackle two of the most critical elements for change– health care reform and financial reform. In this panel, we will discuss the relationship between financial and personal health and how this relationship impacts communities.
We will also examine the relationship and potential impact these two reforms have on communities of color, what opportunities these reforms bring, and what more needs to happen to achieve equity.Click Here to see the agenda.