Did You Know? Voter Registration is Now in 10 Different Languages!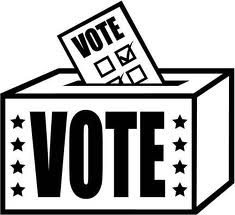 Californians can now register to vote online in English, Spanish, Chinese, Japanese, Korean, Vietnamese, Hindi, Khmer, Tagalog, and Thai. We need your help to let the community know about this. The Greenlining Institute helped put together a toolkit for community-based organizations which includes sample press releases, email text, sample social media messages, and buttons you can promote on websites and social media to help spread the word. Download the toolkit here.
And a friendly public service announcement: the deadline to register to vote in California is October 20th! Register to vote online today. 
---
New Fact Sheet: Offices of Minority and Women Inclusion
In order for our communities to achieve economic security, we need diversity in the financial sector. In 2010, Congress passed the Dodd-Frank Act, which created the Offices of Minority and Women Inclusion (OMWIs). The OMWIs play a key role in making our financial system more responsive to the needs of communities of color. Our latest fact sheet looks at how congressional oversight and better methods of data collection can help the OMWIs do their job better.
In early October, our Economic Equity team will be joined by members of theGreenlining Coalition and Board of Directors for our annual trip to Washington, DC where we will be meeting with several federal regulatory agencies. During our meetings, we will be ensuring that the voices of communities of color are being heard and incorporated into decision making, and provide ways that these agencies can advance racial equity.
---
SB 1275 Signed Into Law! California is Charging Ahead!
A victory for our communities! Last week, Governor Jerry Brown signed the Charge Ahead California initiative (SB 1275) into law. This new legislation will make electric vehicles more affordable and accessible for low and middle-income families, and will accelerate California's goal of having one million electric vehicles on the road within ten years. This victory is a culmination of months of advocacy and organizing from the Charge Ahead California coalition.
Look back at the journey it took to pass this historic bill by checking out this Flipboard magazine, which includes all of the press coverage that Charge Ahead has garnered since the beginning.
---
Comerica and Greenlining Partner to Build Business Relationships
Earlier this month, Greenlining and Comerica Bank, N.A. hosted a networking event for minority and women-owned businesses in San Jose, California to facilitate networking between the bank and its prime suppliers. In addition to pushing for policies that expand contracting, a key component to landing a contract is having relationships with procurement staff and prime companies. This event gave vendors a space to learn about the Bank's contracting process, how to get their foot in the door, and connect with other diverse businesses in the area. We're proud to partner with Comerica in providing opportunities for minority business owners to secure contracts and bring jobs to their local communities. Learn more about our supplier diversity work, here.
---
The Latest from the Greenlining Blog