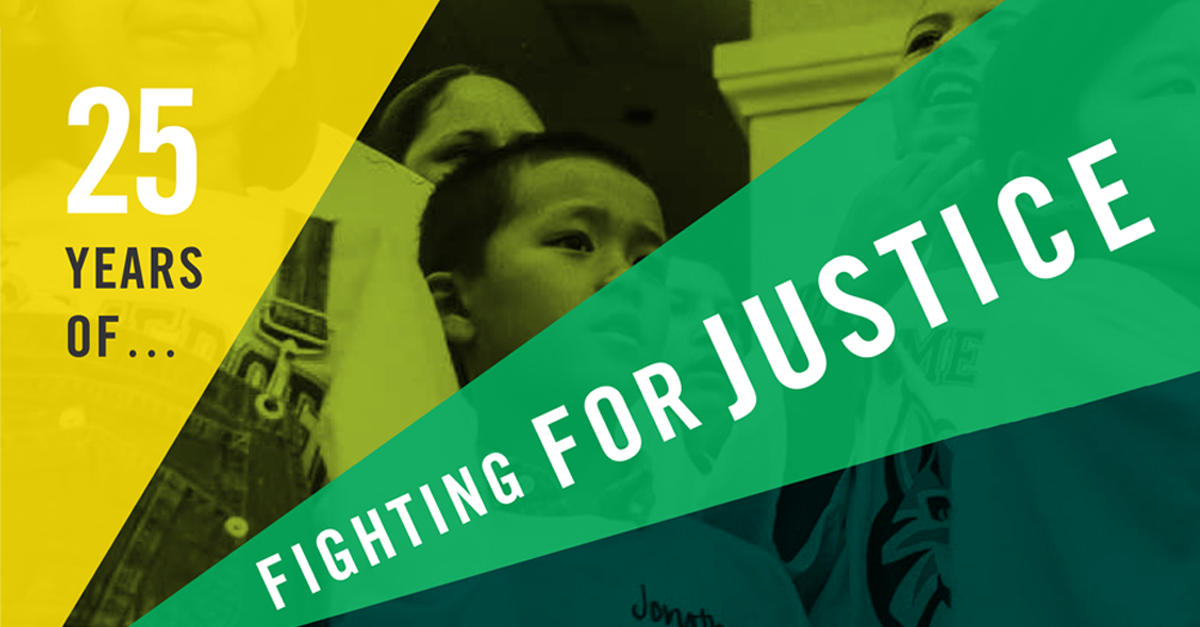 2018 marks an important milestone for us: On March 8, 1993, The Greenlining Institute officially incorporated, making the leap from an informal coalition to an actual organization. This anniversary comes at a moment in our nation's history when the fight for racial justice has never been more important, a moment when everything we fight for is under more intense threat than we've seen in decades.
And that fight has never been more crucial. So over the next few months – here on this blog, on Greenlining's social media accounts and at our Economic Summit on May 24 — we will be revisiting some key moments in our history and reflecting on what happened and what we've learned. From launching our Leadership Academy to warning Alan Greenspan in 2004 of growing problems in the subprime mortgage market to fighting harmful mergers and more recent efforts to guarantee that communities of color reap the benefits of California's growing clean energy economy, we've won some key battles and we've lost some others. Many more battles still must be won.
Along the way, we've kept our eyes on one overriding goal: An America where communities of color thrive, and race is never a barrier to economic opportunity.
Right now, we must fight too many defensive battles, trying to stave off attacks on immigrants, access to health care, and basic civil rights. But we know that while those fights are necessary, true progress for communities of color can never come while we're in a defensive crouch. Greenlining continues paving new pathways toward true racial justice and finding ways to move the ball forward across our policy areas. Despite this difficult political era, we know that when communities of color come together we all succeed. Our history tells us that we can make progress towards a more equitable society, and this knowledge fuels us for the work that lies ahead.
These past 25 years have been a journey – sometimes difficult, often stressful, but also often exhilarating and always powered by hope.  Over the next couple of months we'll be revisiting some of that history here on this blog and via our social media accounts. We invite you to join us as we examine our history and look ahead to our next 25 years of fighting for racial justice and a future with true equity and opportunity for communities of color.
Orson Aguilar is President of The Greenlining Institute.
[embedboxfull type="start"]
Help fuel our fight for justice. Support Greenlining today.
Donate Now

[embedboxfull type="end"]