After postponing multiple times, I recently had my first check-in with a doctor since moving to the Bay Area. My visit lasted exactly 30 minutes, but efficiency didn't equal effectiveness. I felt like another number. That's not how you deliver effective care. Our health care system needs cariño, Spanish for a warm and kind affection.
To achieve cariño, we must start with cultural competency — care that respects diversity and honors cultural factors central to patients' lives, including language, communication styles, and traditions. As the health care field continues to grow, we urgently need more boys and men of color to be part of that system in order to provide more quality and culturally competent care, filled with cariño. Culturally competent care helps patients of color feel supported, making them more likely to return for follow-ups.
I'd never met a doctor that looked like me until I went to Mexico. Within my extended family, women were the only people who worked in the health field – some of them as nursing assistants. Because of what society taught me about gender, my younger self thought that the field of nursing wasn't for young men of color like me. I thought that it would make me less of a young man. That stigma even made me reluctant to seek health services.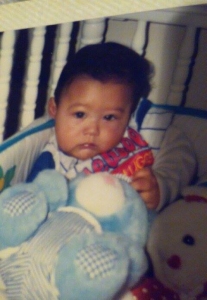 Growing up, my family and I rarely went to the doctors, believing that you go to a clinic or hospital as a last resort. I can count the number of doctor's appointments I had as a child on my hands. At times my family would travel to Mexico for health services because it was affordable, which is common for some Californians. When I was an infant, I had asthma and the hospitals in the U.S. could not figure out the problem – many thought I simply had a bad cold. My mother did not accept those answers. Something told her it was more complicated than that. Soon after, my parents took me to a clinic in my grandfather's hometown of San Pedro, Michoacan, Mexico, which conducted in-depth examinations, expressed cariño, and successfully treated my asthma. I have been asthma free for 21 years and have always wondered about this discrepancy in and to what extent other patients of color experience the same thing.
My gut tells me that the lack of representation in the health workforce and lack of culturally competent care played a role.
People of color make up 60 percent of California yet only 40 percent of health professionals such as doctors and nurses. The health sector continues to emerge as a high demand field for skilled workers and must reflect California's population. In California, the health sector is expected to grow by 27 percent over the next few years and we must ensure that our communities, including boys and men of color (BMoC), have equitable access to health jobs.
In a previous report by Jordan Medina, former Health Equity Fellow, BMoC showed more interest in working as a cook, sales clerk, or in construction than in the higher paying jobs of vocational nurse, medical appliance technician, and occupational therapist. That got me thinking of the messy aspect of learning what manhood meant to me. I grew up in neighborhoods that perceived those health-related jobs to be associated with femininity and emasculation. Unlearning social and gender roles can destigmatize certain health careers and inspire BMoC to pursue any career, including health professions.
As a young man of color, I am still unlearning the stigma of something as simple as going to see a doctor. And that's okay. I believe in the dignity of labor and that everyone, including BMoC, should have the opportunity to pursue their passion as a profession, delivering services in their respective field with cariño.