Black people were dying in prisons and from the unjust policing practices that put them there long before anyone had heard of coronavirus or took to the streets for George Floyd, Breonna Taylor, and Tony McDade. However, it took protests against police brutality built upon the unrest of the COVID-19 pandemic for many to come to terms with this reality. Our prison system is ineffective, inhumane, inalterably racist, and unreformable. While releasing some people from prisons in the midst of COVID-19 or cutting some funding from police departments following protests is a step in the right direction, continuing to rely on policies that subject people to violence is not acceptable. We must divest entirely from a notion of justice that discards, punishes, and brutalizes, and instead build methods of accountability that create space for change and healing. While a world free of prisons felt incredibly distant just months ago, hundreds of thousands chanting #DefundthePolice and holding signs that say #BlackLivesMatter makes this future feel more possible than ever before. The current moment makes the case for prison abolition and shows that it is a public health necessity.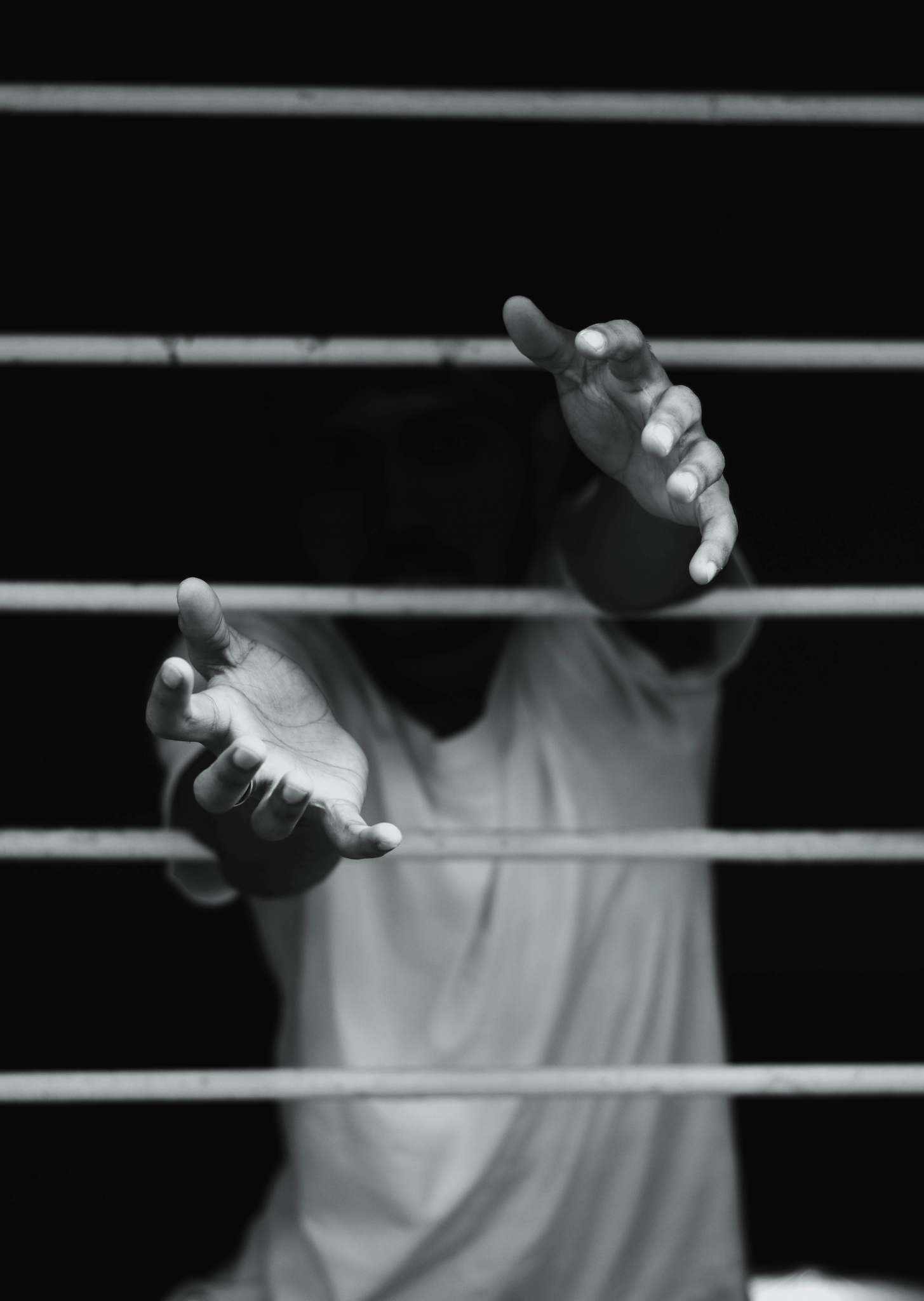 Prisons are a Public Health Disaster
Today, the American prison industrial complex holds almost 2.3 million people in a tangled array of thousands of state and federal prisons, juvenile correctional facilities, local jails, immigration detention facilities, and state psychiatric hospitals. Despite its size, this staggering incarcerated population is not a naturally occurring phenomenon. This number is the result of decades of racial discrimination, biased policing, unequal sentencing, and state-sanctioned violence against communities of color and other marginalized groups. It also represents countless budgetary decisions to invest in incarceration rather than the health and healing of communities.
Through these decisions, elected officials created a population of people extremely vulnerable during this pandemic. As a result, more than 78,000 people in prison tested positive for COVID-19 and roughly 770 incarcerated people have died from related illnesses since May 26th. This means that every day for the last two months, 15 families have lost a loved one and nearly 1,300 people have become ill. In only a few weeks, an outbreak of COVID-19 in San Quentin State Prison has resulted in the deaths of 22 incarcerated people and infected roughly 2,400 people in the prison. Reports blame overcrowding and structural designs that make physical distancing impossible, as well as the lack of quality healthcare, insufficient personal protective equipment, and the prevalence of pre-existing health conditions among Black and Brown people who disproportionately fill prisons. 
Compounding the impact on this already susceptible population is the consistent negligence of those responsible for the safety of incarcerated people. The California Department of Corrections and Rehabilitation (CDCR) has rejected free COVID-19 testing and ignored best practices from public health officials. California Governor Newsom has failed to use all the tools available to him to free people from these life-threatening conditions. On July 10th, the governor and CDCR shared a prison-release plan with the public. As explained by UC Hastings professor of law, Hadar Aviram, the plan creates a needlessly slow and insufficient pathway to release. It would free a mere six percent of the prison population, less than one eighh the number recommended by experts to allow for safe physical distancing.
It was known long before this report that prisons were a public health disaster. Nearly 15 years ago, research in the journal Clinical Infectious Diseases outlined the way prison design and policies created unsafe living conditions and made incarcerated individuals magnitudes more likely to contract serious infectious disease. As is the case with the response to health experts today, these warnings were ignored, and prisons grew more overcrowded.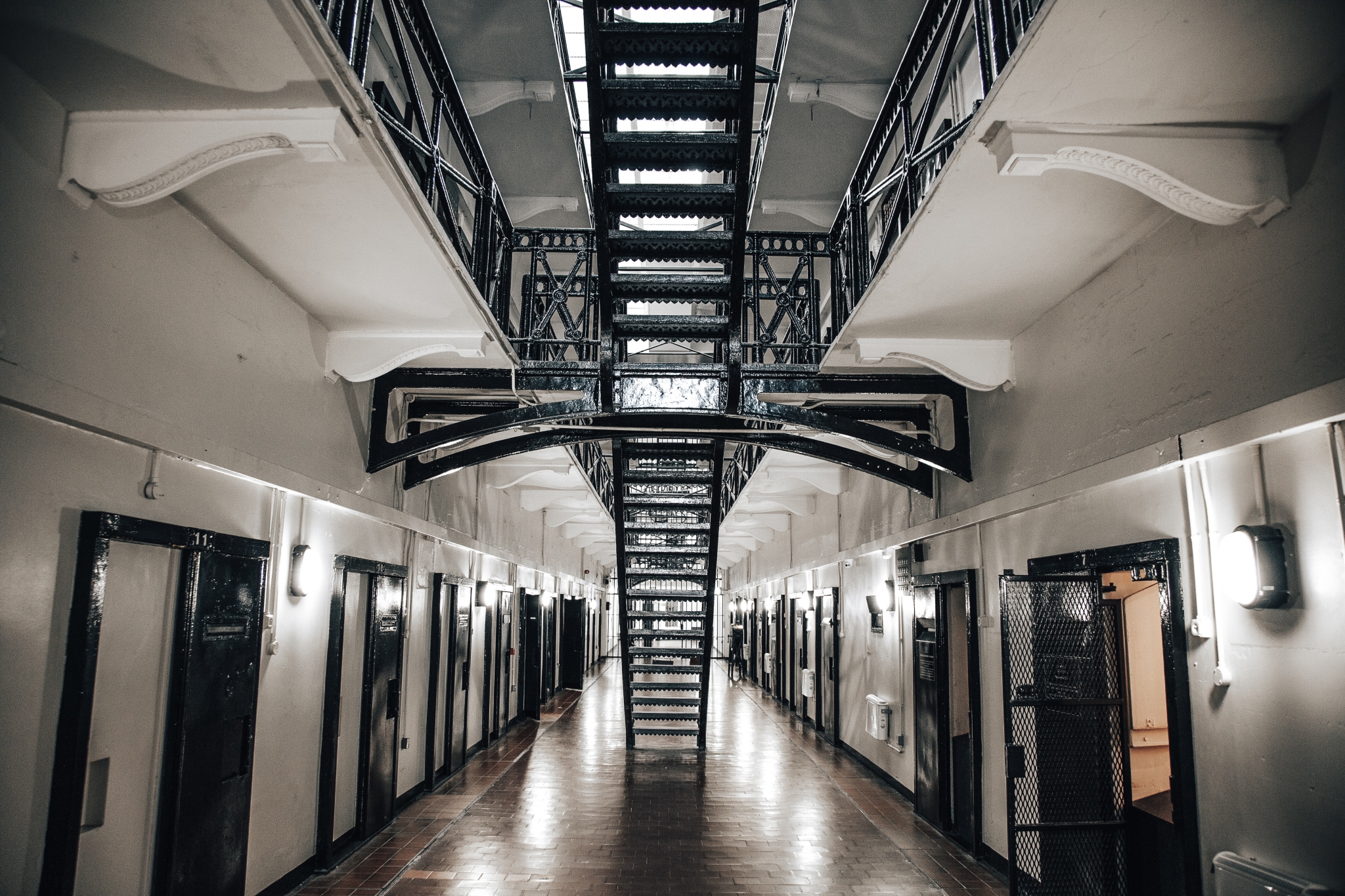 Police and Prisons are Unacceptable Responses to Public Health Crises
Systems of policing and incarceration are the most common response to social problems, but they are also the worst and most expensive options. While programming for "at-risk youth" through Oakland's Measure Z: The Violence Prevention and Public Safety Act of 2014, gets $146,320, the police receive ten times this amount ($15,135,552) through the same measure. The city of Oakland spends roughly $330 million (45 percent of its annual budget) on policing each year. This results in an ever-growing population of people, disproportionately Black and Brown, who are targeted, imprisoned, and denied opportunities upon their release. These budget decisions only create more damage.
U.S. policies, and not just those pertaining to incarceration, are built on anti-Black racism and a popular willingness to discard people. Political responses to harm, poverty, mental illness, drug addiction, and Blackness all similarly display this willingness. Because of this, decision-makers rarely choose rehabilitative or adequately supportive solutions and instead try to justify the inhumane, punitive treatment of people who they are supposed to serve. This is illustrated through statistics that show people with untreated mental illness are 16 times more likely to be killed during a police encounter. It is evident in the growing population of Oakland residents forced from their homes and in the militarized response to #Moms4Housing. We see this willingness in the recent murders of George Floyd, Breonna Taylor, and Tony McDade, as well as the violent responses of police officers to protestors. It is displayed in the reckless disregard of best practices to keep incarcerated people safe and in the choice to subject people to solitary confinement rather than release them from prison during a pandemic.
Respond to Immediate Need with Community Supports
Police departments and prisons should be defunded to create budgetary space for solutions that improve health and quality of life -- solutions that transform, restore, and heal. Especially during this pandemic, we should be investing in community-centered crisis response and comprehensive, accessible, and immediate support for those who have been harmed. This can look like lifting up organizations like the Oakland LGBTQ Community Center or training unarmed community members to be mental health first responders and de-escalate mental health crises.
At the same time, we have to protect the lives of those who are currently imprisoned by providing quality healthcare, immediately releasing people from incarceration, and divesting from all forms of hyper-surveillance and policing that fill prisons and detention centers in the first place. For example, policy makers should support efforts to #StopSanQuentinOutbreak by releasing people from prison (without turning them over to I.C.E.) and providing COVID-19 testing to 100% of imprisoned people and prison staff. Similarly, they should follow recommendations from the Alliance for Justice and Safety's #StopTheSpread Action Plan, such as ceasing penalties for violations of probation or parole that are dependent on financial stability. This addresses harm during COVID-19 while still decreasing the prison population. 
Policy makers should also lean into the experience of organizations and individuals that affirm the humanity of incarcerated and formerly incarcerated people. Examples include A New Way of Life's Susan Burton, B.O.S.S.'s Donald Frazier, Homeboy Industries' Hector Verdugo, Fathers and Families of San Joaquin's Samuel A. Nunez, Starting Over, Inc's Vonya Quarles, Time for Change Foundation's Kim Carter, TGI Justice Project's Janetta Johnson, and Legal Services for Prisoners with Children's Dorsey Nunn among many more.  
Address Root Causes of Inequity
There are more effective responses to social problems than putting people in cages. Prison abolition requires meeting people's basic needs and addressing the systemic inequities that not only fuel mass incarceration but have fueled this pandemic. Supporting community-based initiatives like the Oakland and Alameda County Alliance for Boys and Men of Color, a coalition of local leaders and community-based organizations including The Greenlining Institute, can improve the education, employment, health, and safety outcomes of boys and men of color. 
Additionally, universal healthcare has the ability to drastically impact life trajectories. Free physical and mental health care for all people not only improves health but is shown to reduce interpersonal violence, property damage, mental illness, and drug abuse. Access to quality health care also keeps people alive and out of poverty. The efforts of California's Health4All Coalition brought us closer to this reality, successfully advocating for the expansion of Medi-Cal to all seniors regardless of immigration status in the governor's proposed budget in January. Unfortunately, the governor responded to the financial strain caused by the pandemic by cutting the plan from the state budget. Policies must counteract decades of disinvestment in the health of communities of color that falsely assert that their lives are less valuable and their communities are disposable. If funding is really the greatest barrier to communities receiving the care they need right now, defunding violent institutions is the solution. Legislation like the BREATHE Act, created by the Movement for Black Lives and supported by Representatives Rashida Tlaib and Ayanna Pressley, would create the necessary budget space by closing federal prisons and immigrant detention centers and abolishing I.C.E.
We are being called to radically reimagine how our society defines justice and acknowledge that harm and humanity can coexist. Those who fill prisons or fill streets to protest can do harm and still have value. Those who are poor, who are in crisis, or who are simply Black deserve policies that are healing and supportive. These radical statements will not be any less true after this pandemic has gone away. As state and federal legislators make trillion-dollar decisions to contend with the impacts of COVID-19, their policies must affirm that #BlackLivesMatter by divesting from the inhumane institutions of policing and incarceration. Discarding or brutalizing people was never an acceptable solution. The time for prison abolition is now. #FreeThemAll
Christian Beauvoir is Greenlining's Health Equity Fellow. Follow him on Twitter.