The Cost of Prescription Drugs is a Crisis
Too often in California and around the U.S., people must choose between paying for medication that costs too much and rent that costs too much. Regardless of what they choose, their health suffers. This is illustrated by stories like that of Virginian Alec Raeshawn Smith, who tragically died at 26, a month after aging out of his mother's insurance coverage. He was forced to ration the insulin he needed to survive, and that desperate choice killed him. However, most of us here in California did not need to read an article or watch the news to know that prescription drugs cost too much. We have cared for a loved elder, gotten sick, managed a disability, and felt it ourselves. 
Californians are suffering under the weight of this cost. So, as the number of people diagnosed with illnesses like diabetes increases and people continue to lose their lives as a result of the high cost of medication, one must wonder what California can do to reduce prices. In his proposed budget for 2020-21, Governor Newsom outlined some innovative reforms to remedy this issue. Among the most attention grabbing is CalRx.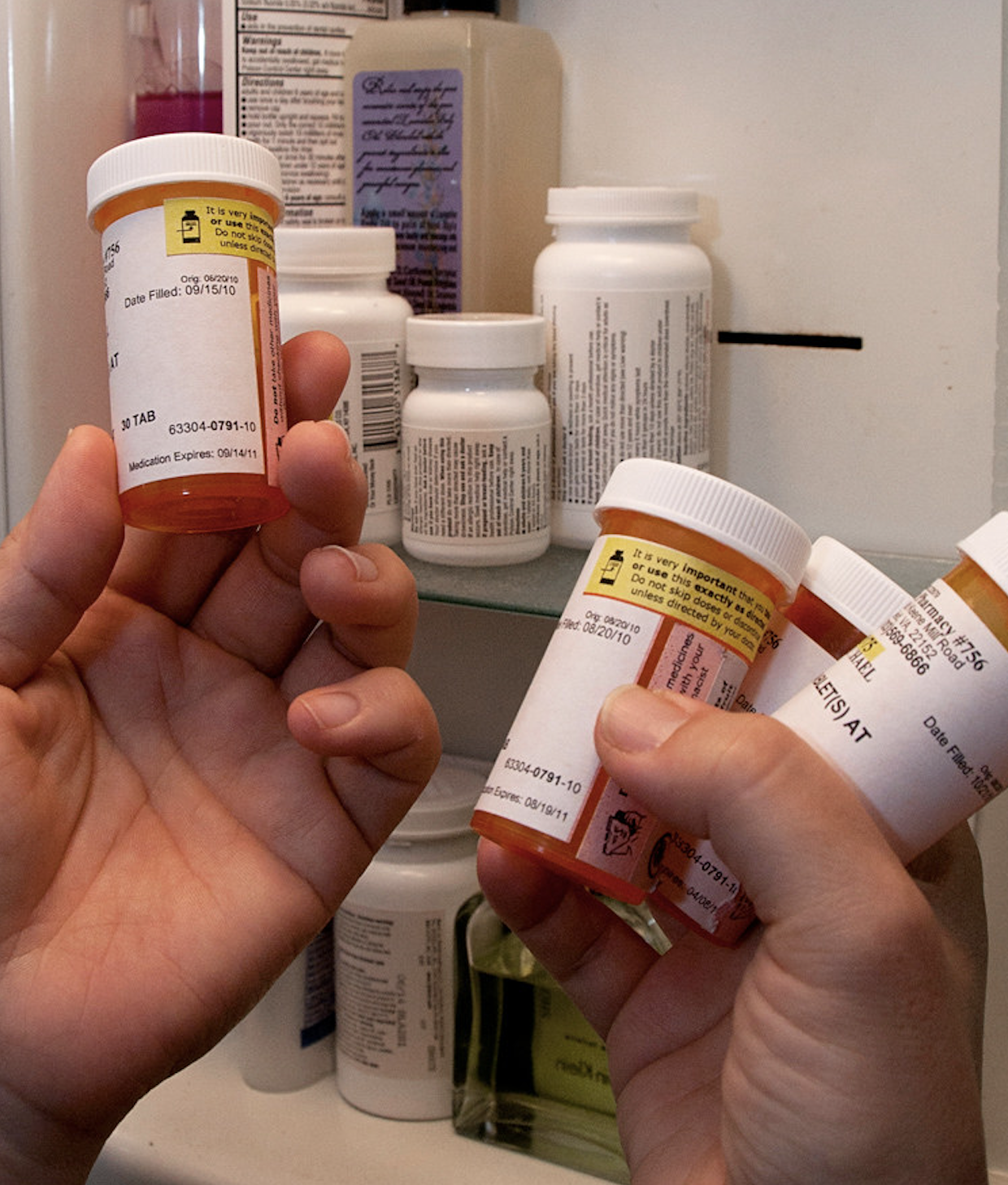 CalRx is the name of the proposed, state-owned, generic drug label proposed by Gov. Newsom. Drugs featured on the label will be produced by existing manufacturers on behalf of the state, and if it receives approval from the California Legislature, this model would be the first of its kind in the nation. In theory, CalRx should decrease drug prices by producing a low-cost supply of prescription drugs, while increasing competition and transparency in the drug market. The greater the supply, the lower the prices.
Currently, the state must go through a complex process of negotiation, rebates, and purchasing from private manufacturers. These private manufacturers use the complexity and obscurity of this system to pass on blame for high prices while getting record profits each year.
Three reasons CalRx is not the magic bullet
Though it sounds exciting, here are three reasons CalRx is not the magic bullet:
1. Magic bullets rarely meet the complex needs of communities of color. 
History has shown us that general solutions designed to work for everyone often overlook the needs of low-income folks and communities of color. For instance, in 2019 Governor Newsom signed an executive order that would allow the state to negotiate drug prices on behalf of all 13 million Medi-Cal recipients. While this effort is projected to result in huge savings for the state, it may decrease access to prescription drugs for low-income people of color.
Drug prices largely depend on who is buying. Nonprofit health care providers and select pharmacies can get an additional rebate through a federal discount program when they primarily serve low-income populations. This allows them to make medications accessible to people who would not be able to pay otherwise. The state taking over collective negotiation may set prices lower, but it may also cause many pharmacies in predominantly Black and Brown neighborhoods to close their doors. "As it currently stands, nonprofit inner-city and rural pharmacies will close across the state, hundreds of thousands of low-income patients will lose pharmacy access, and hundreds of jobs will be lost," said Jim Mangia, President and CEO of St. John's Well Child and Family Center, a nonprofit healthcare provider in South Los Angeles. Affordability does not mean access when patients must take "three or more buses just to get the medicine they need," said Mangia. While on average, prices will go down for Californians, averages don't tell the whole story and can miss the negative impact on people of color. 
Beyond this, we see racial bias leading doctors and healthcare providers to make it harder for Black and Brown people to get the medications they need. This policy may increase the general availability of prescription drugs as an affordable good, but if it does not intentionally build a path of access for communities of color, it is not an adequate solution.
#2 Name brand prescription drugs cost us the most.
CalRx will do a lot to drive down the price of current generic drugs, but if the state wants to make the biggest impact, it must create alternatives for patent-protected, brand names. As reported by CalMatters, name brand prescription drugs are only 10 percent of those purchased but constitute 70 percent of spending on pharmaceuticals, according to IQVIA Institute.
Gov. Newsom said during the release of his proposed budget on January 10th that "Insulin is top of mind." As active conversations with major purchasers in the state continue, and trailer bill language is released as early as spring, it will be interesting to see if California can break into insulin production. That would save the state hundreds of millions of dollars and save lives. CalRx's success depends on its ability to create generic versions of the drugs that are costing us the most.
#3 Remember the bigger picture regarding the cost of prescription drugs.
CalRx is part of a larger strategy of getting people access to affordable health care and not a solution on its own. The budget includes reforms focused on increasing the population on behalf of whom the state can negotiate (Non-Medi-Cal Drug Purchasers), passing laws that ensure California will get the lowest price of any pharmaceutical purchaser nationally or internationally (Medi-Cal Best Price), creating a single market for drug pricing within the state that would require manufacturers to sell at a uniform rate (Golden State Drug Pricing Schedule), and finally CalRx.
While this new generic label is by far the most shiny and exciting, these other reforms will likely have much more immediate impacts on pharmaceutical drug costs. For example, the budget outlines an expansion to Medi-Cal Best Price. The executive order that implemented a portion of it in 2019 is already projected to save the state hundreds of millions of dollars by 2022-2023. These reforms work, along with the creation of the Office of Health Care Affordability and the Medi-Cal Healthier California for All Initiative, to take power away from private pharmaceutical companies, cut costs, and strengthen California's internal health care infrastructure. Ultimately, they reinforce Medi-Cal as the foundation for universal health care in California.
Not magic but still special
Even though it is not a magic bullet, we can still be excited about CalRx. In theory, any increased competition in the drug market should lower cost, but we know that big pharmaceutical companies are willing to work together to increase profits.
What makes this generic drug label special is that it will be state-owned. State-owned means increased transparency, incentives to keep prices low, and that other reforms and regulations will hold this entity accountable. The state has a financial responsibility to cover some percentage of the cost of prescription drugs for 13 million Medi-Cal recipients. The higher the drug cost, the more money comes out of the state's budget. California provides assistance programs and rebates to try to decrease cost to patients outside of Medi-Cal as well. 
If the state doesn't pay for high drug costs directly, it pays with the programming and infrastructure needed to support people facing economic insecurity as a result. The state pays when people are forced to choose between medication and other Social Determinants of Health like housing and food. 
Some advocates may worry that the government will just use a state-owned drug label to make money like other pharmaceutical companies. CalRx could charge low rates for people on Medi-Cal and increase prices to the rest of the state to cover the cost. However, the reforms laid out earlier offer hope that this will not be the case. Likely, the single market rate of drugs in the Golden State Drug Pricing Schedule would prevent this. Consistency in future pricing depends on a state-owned drug label being subject to the same accountability mechanisms as private manufacturers.
Insulin was invented in 1923 during a time when patients rarely survived Type 1 Diabetes. The scientists who invented it sold the patent for just one dollar so that people would be able to access the drug and live healthy and complete lives. Flash forward to 2017, and Medicare spending on insulin products from the only three private manufacturers totaled $13.3 billion. 
Medicines are supposed to make us healthier, but many people from marginalized communities are being denied access to life-saving prescription drugs because of high costs. Pharmaceutical companies today have perverted the original intention of scientists like the ones who invented insulin. They build profits by hoarding resources from those in need. They spread inequity not health, and anyone who has a chronic illness, a disability, or who hopes to use medications to help themselves be well suffers the consequences.
As the first state-owned generic drug label, CalRx, in conjunction with the other reforms laid out in Governor Newsom's budget, can have a large impact on the cost of prescription drugs. Proponents of this approach must be critically aware that CalRx is not going to impact everyone the same. If state agencies and decision-makers move too quickly and fail to address how this plan will specifically impact cost and accessibility for historically marginalized communities ravaged by racial bias, housing and employment discrimination, and over-policing; vulnerable populations will suffer unintended consequences. When we fail to address historical, racist policies that targeted Black, Latino, and Native populations, the needs of our communities get lost in the net good. 
The Greenlining Institute looks forward to tracking the development and implementation of CalRx to ensure that it moves us towards health equity for all.
Christian Beauvoir is Greenlining's Health Equity Fellow. Follow him on Twitter.