Climate change is here and will continue to impact us all, so California must be ready to adapt. However, not all communities experience the impacts of climate disasters equally. Climate disasters exacerbate the injustices that low-income, disadvantaged populations face, often leaving these communities with worse health impacts, increased food and job insecurity, and higher rates of poverty compared to wealthier communities. California must prioritize these frontline communities when creating climate adaptation strategies. Greenlining's forthcoming report, Making Equity Real in Climate Adaptation and Community Resilience Policies and Programs: A Guidebook, offers input and perspectives from community members on how California can prioritize vulnerable communities in policy and program design.
One of our guiding principles in this work is to ensure that frontline communities have a voice in the climate adaptation programs that will affect them. Although climate change will ultimately impact everyone, low-income communities of color are hit harder due to historical and racist practices, such as redlining. Redlining impacted black communities the worst, but this discriminatory policy also affected other communities of color. It made it legal to racially segregate and exclude people of color from home mortgages, capital and investment in their communities. This led to neglect & disinvestment which is why it is more challenging for these communities to adapt to climate change.
The Greenlining Institute wants to help make sure that marginalized communities are prepared, can recover, and can adapt to climate change and the climate disasters that await us. Our Making Equity Real in Climate Adaptation and Community Resilience Policies and Programs: A Guidebook is designed to show policymakers how to protect our most vulnerable populations. The resource will offer step-by-step guidance on how to center equity in state policies and grant programs to help make sure climate adaptation efforts protect all communities, not just the wealthy and well-off communities.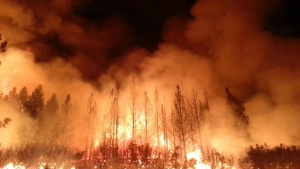 Since the guidebook is designed for policymakers like legislators, state agencies and local governments, we want to make sure it includes different community perspectives so that policies and programs reflect the needs, concerns, and priorities of our most vulnerable communities. To achieve this, I conducted community interviews with representatives from frontline communities across the state. We had the opportunity to ask folks who represented Richmond, East Oakland, San Diego, Fresno, Wilmington, and South Los Angeles about the climate challenges they've experienced and their concerns about planning for climate disasters. 
The interview process was intriguing, but also depressing because folks relived traumatic experiences while telling their stories. Many of the questions focused on the community's challenges, gaps, and needs when dealing with a climate disaster. Here are a few of the themes identified from the interviews that we strongly encourage policymakers to work on:
1) Money is the biggest constraint to climate adaptation:
Every community member we interviewed urged targeted funding for low-income communities of color to support capacity building, resources, and supplies for communities to recover and prepare for climate disasters. Mariah Thompson from California Rural Legal Assistance said, 
"Money is the number one thing lower-income communities need to adapt to climate change…[we need] additional funding sources that can be used not only for the construction of infrastructure but also for the planning for infrastructure development" which can include outreach, community participatory meetings, and more." 
2) Climate disasters leave frontline communities with a serious threat of displacement: 
Violet Saena from Acterra in East Palo Alto highlighted the vulnerabilities that come with being a renter:
"The homeowner is more protected compared to the renter because they have insurance and more resources. So when a flood happens, [homeowners] are in a better place to stay compared to a family who's only renting a home … The other thing is the high cost of living and the high cost of housing that impedes on [renters'] livelihoods and makes them less resourced to adapt if anything catastrophic happens in the future." 
3) Our communities remain resilient even in the midst of disasters:
Although folks' experiences with climate change and natural disasters caused harm and trauma, the interviewees shared that their communities continue to remain resilient. They use their creativity to overcome the burdens that have structurally and institutionally harmed them. Paloma Hernandez from SCOPE in South L.A. said, 
"There's a lot of alternative ways to existing and resisting. So there's a lot of creative solutions that must take place in these communities for folks to survive. Our communities are tight-knit, where folks come out and support one another whenever disasters strike."
Several interviewees also shared their community pride and sense of place and belonging. For example, Mariah Thompson from CRLA said, "There is a generational connection to these communities that folks have a strong sense of pride about and also a strong desire to improve their neighborhoods." This pride contributes to the beautiful resistance and resilience we see in the most vulnerable communities.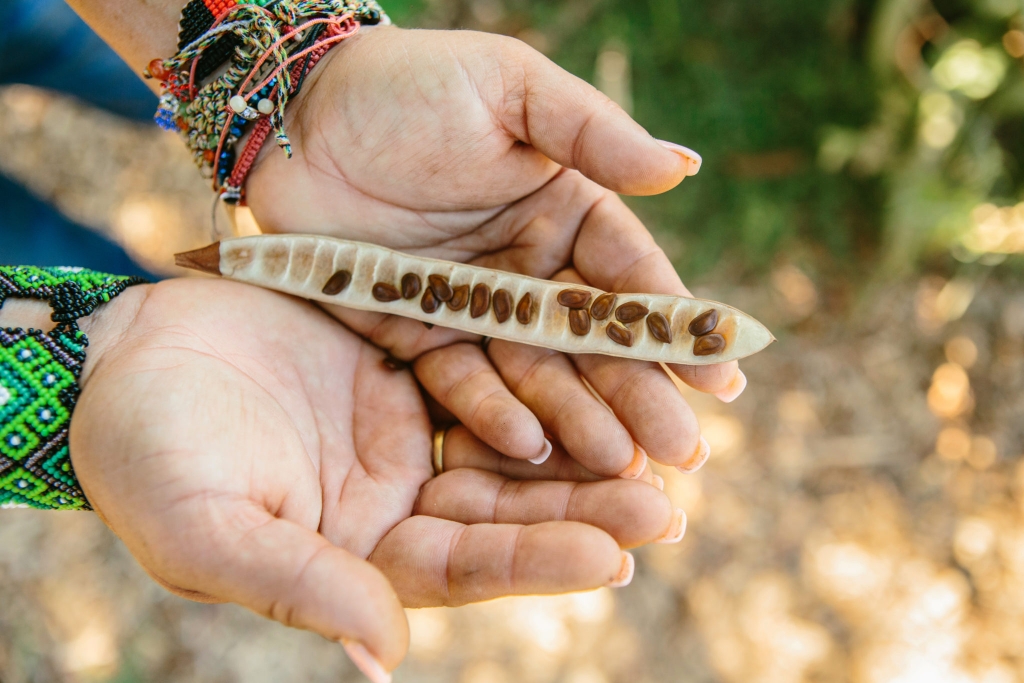 The community perspectives that are threaded throughout the Guidebook provide insight into how climate disasters impact frontline communities and should inform how policymakers develop and implement policies and programs. Many low-income communities of color have historically endured the impacts of pollution and poverty — and yet they still persist and survive. Since frontline communities are closest to the problems, they are also closest to the solution. We must trust these communities when they share their needs and what solutions will work for them. We hope this guidebook will give policymakers a greater understanding of the disparities and gaps frontline communities experience and help them be guided by community knowledge to help reshape how legislation and programs are designed. 
These are just a few of the many themes I heard from the interviews we conducted. Our upcoming  Making Equity Real in Climate Adaptation and Community Resilience Policies and Programs: A Guidebook will provide a step-by-step guide for building social equity into climate adaptation strategies will feature even more community perspectives. Watch for it to be published in August 2019.
Denise Garcia is Greenlining's Environmental Equity Fellow. Follow her on Twitter.