We need government officials at all levels to be intentional about including the unique, specific environmental health challenges as well as specific types of discrimination facing LGBTQ+ people (and especially those of color) in their climate adaptation policies and readiness plans.
Queerphobia, or fear of and discrimination against LGBTQ+ people, still continues in the United States. From the high degree of police brutality experienced by Black and Brown transwomen to the constantly challenged civil rights of queer people, the fight for equality continues. Recently, a new form of queerphobia has infiltrated every aspect of the globe. This queerphobia is omnipresent, ever increasing, and seemingly inescapable. This queerphobia connects to climate change. As cities and towns across the state work on updates to their Climate Action Plans, they must consider and include the unique and unequal impacts of climate change on LGBTQ+ communities, especially those that are multiply marginalized.
Oakland, for example, will soon release the latest update of the 2030 Equitable Climate Action plan. As a city that prides itself on being diverse and inclusive, this Action Plan update gives Oakland a new opportunity to practice what it preaches. The recent development of 'Equity Indicators,' which are being incorporated into various city policies, measure social inequality across the key areas of Economy, Education, Public Health, Housing, Public Safety, and Neighborhood and Civic Life. However, glaringly absent from this list is measuring inequalities in the city's climate change adaptation and mitigation efforts. A majority of cities and towns across California do not even have equity indicators, let alone comprehensive climate adaptation plans. It is in these places where people who face systemic and structural discrimination, as well as interpersonal prejudice, already suffer the most due to climate impacts. 
Significant scientific research shows how climate change will unequally impact different marginalized populations in the United States: people of color, low-income people, children, the disabled, the elderly, and so and so forth. The term for this notion of environmental inequality is environmental justice. But what does this have to do with queerphobia, and how is the health of LGBTQ+ people disproportionately impacted by climate change and its effects?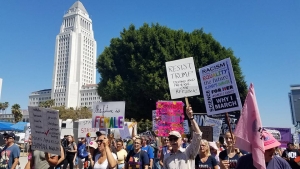 Let's start with what we know:
Climate change is happening, and it's happening fast. Many cities and regional governments still lack the necessary infrastructure to adequately deal with increasingly occurring natural disasters and other climate crises.
We saw the failure of the local, state, and national government to properly respond to Hurricane Harvey, the North Bay fires, the Polar Vortex, and other recent climate catastrophes. This lack of comprehensive preparation and resources left many already disenfranchised communities with little choice but to try and survive on their own. This climate injustice, or the unequal impact of climate change on marginalized communities, extends to some LGBTQ+ people too. Many of these populations lack community resilience, stemming not just from their lack of physical infrastructure to cope with climate change, but also their lack of access to livable wages, healthcare, social services, and more. Real, comprehensive and equitable climate resilience requires all of these elements.
Between 20 and 40 percent of all homeless youth in the United States are LGBTQ+ identifying, and the homeless percentage increases for those who are transgender and/or people of color. This is because many LGBTQ+ people face unique, higher rates of discrimination in housing and are often kicked out by their families due to societal stigmas. Higher rates of homelessness also lead to higher exposure to unsanitary water and dangerous environmental conditions. This, in turn, can lead to increased vulnerability during climate disasters and to the day-to-day effects of climate change. While all homeless communities face these impacts, being LGBTQ+ identifying and/or a person of color both increase the likelihood of experiencing homelessness and increases marginalization.  
Studies from the journal Society & Medicine revealed that LGBTQ+ people (especially those of color) also face unequal exposure to air pollution, which increases the risk of cancer and respiratory disease, creating additional vulnerabilities under climate change. There is also an appalling lack of research about negative environmental effects on gender and sexual minorities, despite their being a marginalized population, so we likely don't fully know the extent of these impacts. Additionally, this population faces higher discrimination in receiving medical treatment and free or discounted community services. 
During a climate disaster, access to such services becomes especially critical. Who will be turned away from care when they have been impacted by a wildfire? Who will be left exposed during a heat wave because the designated cooling site is a non-inclusive church? What does it look like when our emergency first responders are police officers and need to interact with transwomen of color? The World Health Organization has also spoken about the increase in gender-based domestic violence reported after catastrophes. The impacts of gender-based violence facing LGBTQ+ people are thought to be multiplied when compared to their straight, cisgender counterparts. Where, then, can this community turn to for safety and security when the amount and intensity of disasters continues to increase under climate change?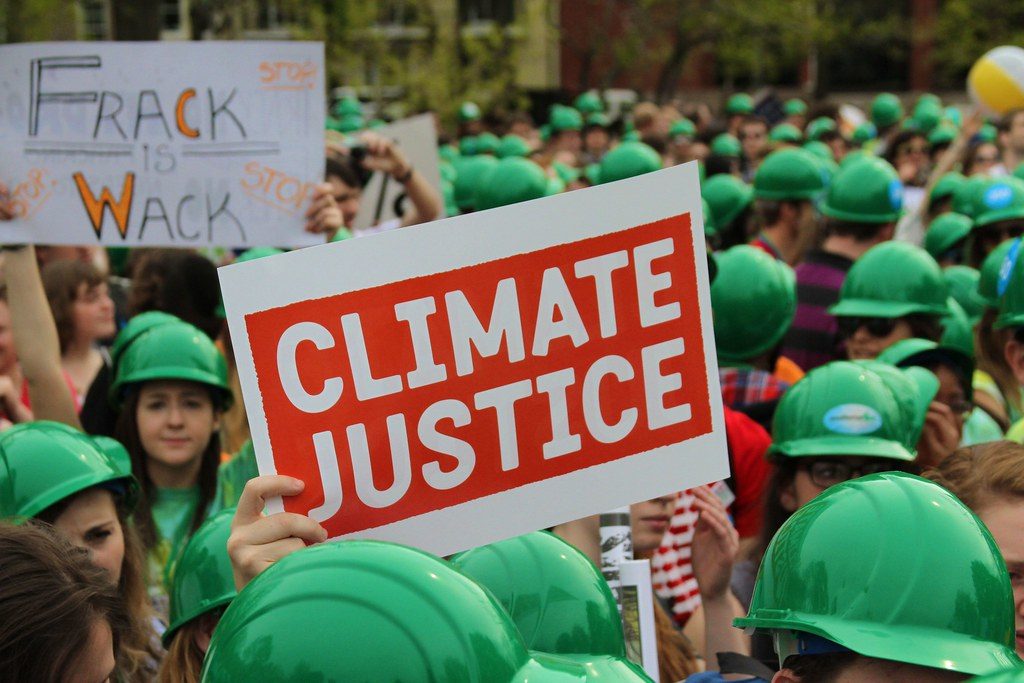 All of these factors further increase the vulnerability of LGBTQ+ people to climate change-induced hazards, and are not accounted for in current climate adaptation and disaster planning efforts. This leaves an entire population of people with inadequate support from the public and nonprofit sectors. However, it is important to recognize that not all LGBTQ+ people face the same level of discrimination and marginalization. Being white, affluent, able-bodied, cisgender, male-identifying, and so on reduces your vulnerability and helps you be more resilient because you likely face less discrimination and have better access to resources, both generally and in a crisis. 
The City of Oakland's 2017-2018 Energy and Climate Action Plan states that it will continue to improve its response to social inequity. We must hold Oakland accountable to its promise, and call for the inclusion of LGBTQ+ people in both its Equity Indicators Report analyses and in the upcoming release of this plan. Queerphobia is real, so LGBTQ+ friendly homeless shelters and disaster relief sites must be made readily available and accessible. Medical centers providing services during climate catastrophes must be equipped and willing to competently treat this population. We as a society need to reevaluate the role of police as first responders during disasters. 
We need government officials at all levels to be intentional about including the unique, specific environmental health challenges as well as specific types of discrimination facing LGBTQ+ people (and especially those of color) in their climate adaptation policies and readiness plans. It is the public duty of ALL off our municipalities to care for ALL of their residents in the midst of climate change. Otherwise, California will be further complicit in enacting more violence upon a population that is already marginalized.
Neena Mohan is Greenlining's Environmental Equity Summer Associate. Follow her on twitter @naturallyneena and Instagram at @naturallyneena3.