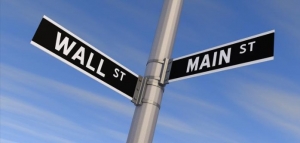 California often acts as a trailblazer in national policy, and can earn that title yet again with SB 1235, authored by Sen. Steve Glazer (D-Orinda), the nation's first small business truth-in-lending bill. Supported by The Greenlining Institute, SB 1235 would protect all small business owners in California, but especially entrepreneurs of color. This bill will empower entrepreneurs to compare financial products, their real cost and terms, and support the development of financially healthy businesses.  SB 1235 is on Gov. Jerry Brown's desk right now, so our governor needs to hear Californians' strong support for what could become one of the most important small business financial protection laws in the country.
Federal Truth-in-Lending Law Isn't Enough
The federal Truth in Lending Act, or TILA, entitles consumers to transparency in their dealings with lenders and creditors. According to the Federal Reserve, "a primary purpose of TILA is to promote the informed use of consumer credit by requiring disclosures about its terms and cost."
Although the consumers TILA protects can become small business owners, consumers' federally protected right to transparency doesn't apply to small businesses owners obtaining credit from lenders. Given the absence of federal law protecting entrepreneurs, California saw the need to pass the first small business TILA law on their behalf.
SB 1235 address the lack of disclosures for small business loans and products. Without the transparency that disclosures provide, small business owners looking for financing cannot truly compare products, terms, and determine the true cost of credit. Although entrepreneurs are generally considered to be savvier in financial matters than the typical consumer, small business owners still find themselves in trouble due to lack of information that lenders are legally not bound to provide. As a result, small business owners often must refinance their debt – sometimes repeatedly – after they unknowingly resort to high cost lenders.
Opportunity Fund, a mission-oriented lender that seeks to provide relief to entrepreneurs saddled with high-cost debt, conducted research on this issue. They found egregious loan terms from short-term, high-cost lenders, including annual percentage rates of 94 percent (and in one case an APR of a whopping 358 percent!), average monthly loan payments nearly double the owners' net incomes, and a pattern of "stacking,' a practice in which lenders provide a follow-on loan to a small business that already has a loan.
Transparency, Small Business & Entrepreneurs of Color
For small business owners of color, entrepreneurship is a powerful tool to reduce our growing racial wealth gap. Like our state and national population, our small businesses are becoming browner. The number of small businesses of color outpaces that of White-owned firms, and at this time the growth of Latino businesses outpaces all other demographic groups.
Despite their significant growth in numbers and their economic contributions, entrepreneurs of color still face disparities in accessing credit. Studies also show that they remain vulnerable to racism,  less favorable loan terms, lower loan amounts than they sought, and higher rates of denials  — even when entrepreneurs of color and their White counterparts have similar credit profiles.
SB 1235 will not address all these barriers, but this truth-in-lending bill will be a good step in the right direction by providing entrepreneurs of color much needed transparency to compare product cost and terms from lenders that may seek to discriminate and prey on them.
SB 1235 requires lenders to disclose the true cost of financing as well as terms. The bill provides the Department of Business Oversight, California's only financial regulator, the authority to set disclosure standards based on an open regulatory comment process that includes all stakeholders. Although some industry members oppose SB 1235, the bill was passed with bipartisan support.
Call to Action!
The Greenlining Institute is proud to have helped pushed SB 1235 to the governor's office, and now we need you to get it through the finish line! Gov. Brown has until September 30th to sign bills into law, and he needs to hear from you! Please do the following on behalf of California's small businesses:
Call Gov. Brown's office at (916) 445-2841 expressing your support of SB 1235 and respectfully requesting that he sign it into law.
Email Gov. Brown's office at unit@gov.ca.gov expressing your support of SB 1235 and respectfully requesting that he sign it into law.
Sharon Velasquez is Greenlining's Economic Equity Manager. Follow Sharon on Twitter.