A BIG YEAR FOR EV EQUITY
It's been an exciting 12 months for electric vehicle equity. Some highlights:
Almost a year ago, to the day, the three biggest utilities in California submitted $1 billion in proposals aimed at electrifying cars, trucks, buses, airport equipment, and much more.
Last week, the California Public Utilities Commission approved the first set of proposals giving utilities the green light to spend $42 million on a swath of projects that will create things like charging stations for electric school buses in low-income neighborhoods and charging ports for yard tractors at the Port of Long Beach, and much more.
Last January the Commission approved a $519,400 award that Greenlining brokered to help a partner organization, Valley LEAP, launch a rural EV rideshare project in the Central Valley called Green Raiteros.
Back in July, the California Air Resources Board approved a $200 million clean vehicle investment plan stemming from a settlement to address the Volkswagen (VW) diesel emissions scandal. After advocacy by Greenlining and other groups, VW made changes that should result in more that 35 percent of these dollars going to disadvantaged communities—deemed the poorest and most polluted by the state—for things like EV awareness campaigns, charging stations, and a 'Green City Initiative' to increase use of electric mobility.
In October, Governor Brown signed a slew of bills promoting electric transportation and equity. And just before the holidays, CARB approved a $663 million low-carbon transportation funding plan, which allocated $125 million for 'Charge Ahead California' EV equity pilots and the remainder to clean up dirty trucks, buses, and freight equipment.
In the coming months, I'll give the scoop on what's been happening with equity efforts in the EV world and what's coming up.
PG&E LAUNCHES EV CHARGE NETWORK
On January 17, 2018, Pacific Gas and Electric launched its $130 million EV Charge Network program, which will deploy 7,500 charging stations at apartments, condos, and workplaces.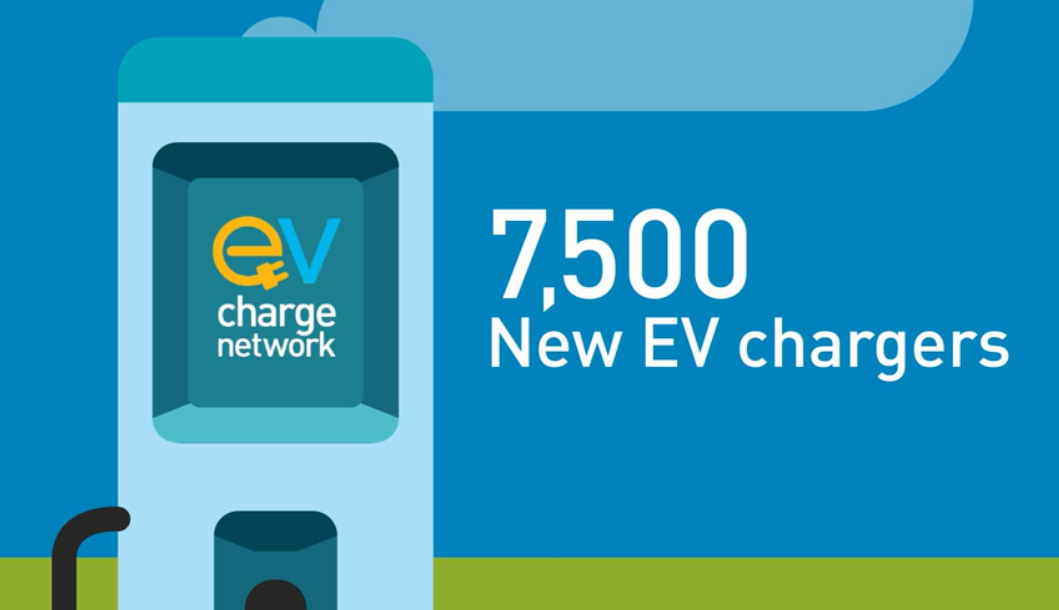 The Commission ordered that at least 15 percent of these charging stations (totaling 1,125 stations) be deployed in disadvantaged communities with a goal of deploying an additional five percent in disadvantaged communities or other areas with a high concentration of low-income customers. To incentivize deployment in areas that can benefit most, PG&E will cover 100 percent of the cost of charging stations at sites located in disadvantaged communities. We expect the program to run through 2020.
---
CLICK TO SHARE AND TWEET: It's been a big year for #electricvehicles & there's more good news (props to @PGE4Me) for low-income communities.
---
Transportation smog is the largest source of emissions in California and hurts the lungs and hearts of low-income people of color the most. Not only that, California's affordability crisis, aggressive displacement, and stagnant wages make it hard for low-income people to meet their transportation costs and have a good quality of life. We need robust deployment of EV charging stations and other EV programs in low-income communities to cut exposure to car pollution and improve health. The presence of EV charging in our neediest communities can also unlock the opportunity for lower cost travel for people, transit agencies, and small businesses due to the lower fuel and maintenance costs of EVs compared to gas-powered vehicles.
Since 2015, Greenlining has worked to elevate and prioritize social equity in electric vehicle charging station investments. This advocacy helped secure a combined 1,625 electric vehicle charging stations in disadvantaged and low-income communities throughout the service territories of San Diego Gas and Electric, Southern California Edison, and Pacific Gas and Electric—the single largest deployment of its kind.
Stay tuned.
---
For additional background on the connections between electric vehicles, California climate efforts, and low-income communities of color, see Greenlining's "Electric Vehicles for All" online toolkit. For real-world examples of how the Charge Ahead California Initiative and other California climate policies benefit underserved Californians, visit UpliftCA.org.
Joel Espino is Greenlining's Environmental Equity Legal Counsel. Follow him on Twitter.