The California Public Utilities Commission issued a final decision Tuesday on funding its clean energy research program for 2018-2020. The Decision allocates $555,000,000 for EPIC – The Electric Program Investment Charge (don't you love energy acronyms?). For the first time, the California Energy Commission must allocate $60 million of its EPIC funding to projects located in and benefiting low-income and disadvantaged communities.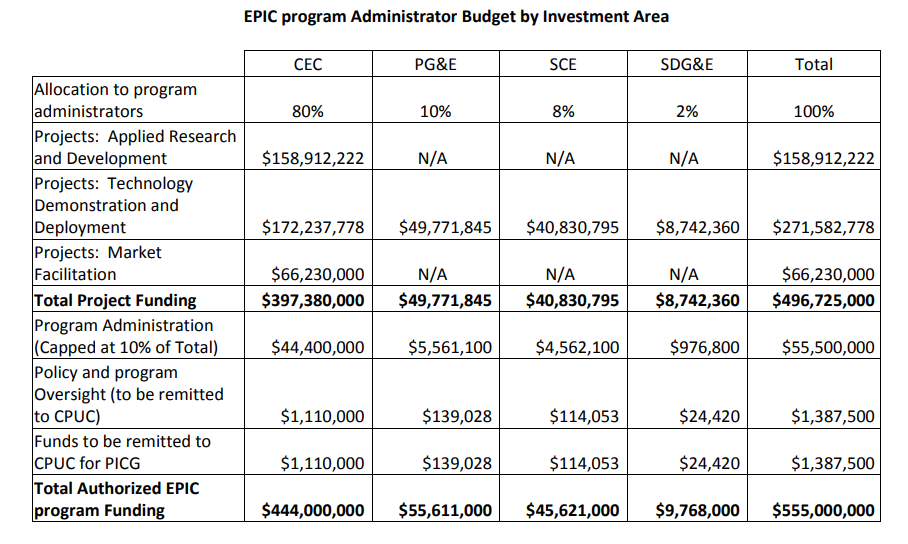 The decision implements new requirements created by Assembly Bill 523 . Authored by Eloise Gómez Reyes (D-San Bernardino), AB 523 was a project of the California Environmental Justice Alliance team of the 2017 Women's Policy Institute. The first of its kind in the nation, the bill directs at least 25 percent of California Energy Commission Technology Demonstration and Deployment funding to projects located in and benefiting disadvantaged communities and an additional 10 percent to projects located in and benefiting low-income communities.
---
CLICK TO SHARE AND TWEET: What a great win! The @californiapuc approved $60m+ for clean energy research projects benefiting low-income and disadvantaged communities!
---
The California Public Utilities Commission created EPIC in 2011 to support the development of clean energy technologies. Funded by ratepayers, EPIC projects promote "greater reliability, lower costs, and increased safety" through innovation. These projects don't just generate energy or demonstrate new technologies: they create local benefits like jobs, economic development, increased property values, educational opportunities, improved public health, improved air quality, lower energy bills, improved access to energy services, a sense of community pride and more.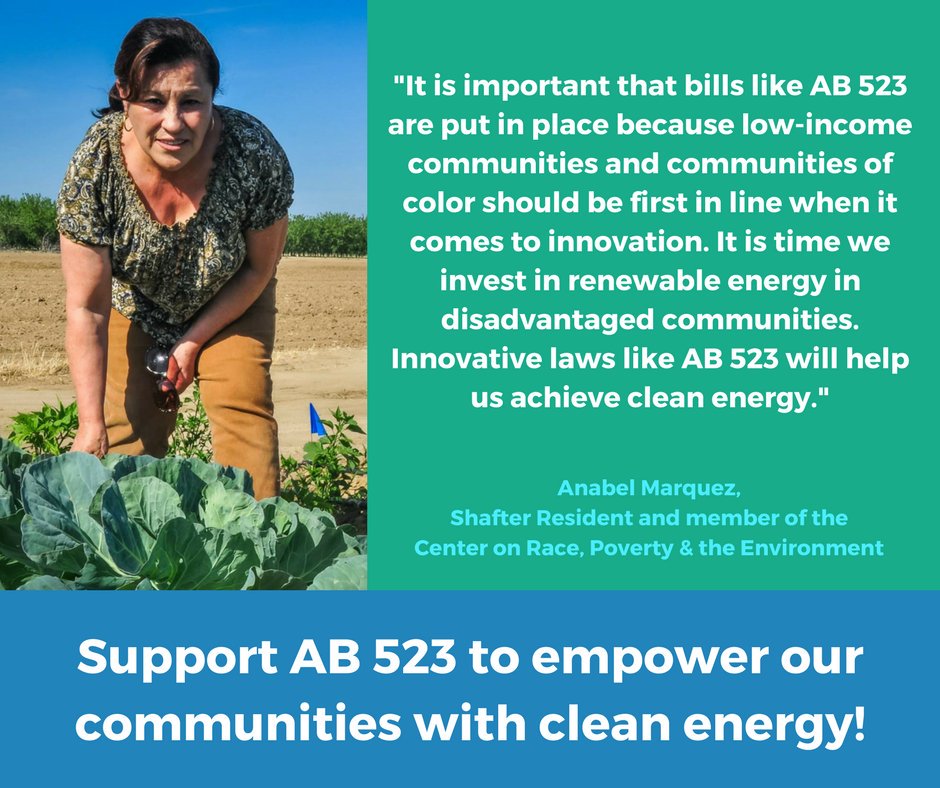 Prior to AB 523, EPIC projects failed to significantly reach, benefit or be designed by the low-income and disadvantaged communities most impacted by fossil fuel pollution in the state. These low-income communities and communities of color are the least likely to currently benefit from California's transition to a clean energy future even though they pay the greatest cost for our dirty energy status quo. The good news is the California Energy Commission and California Public Utilities Commission both committed in words and actions to redressing these inequities. Bills like AB 523 make their commitments a long-term legal requirement.
The California Public Utilities Commission's decision Tuesday reaffirmed their commitment:
"AB 523 reflects California's intent to make the state's clean energy programs more equitable by moving the state toward greater clean and renewable energy while increasing the participation of economically and environmentally vulnerable communities in this transition. The Commission recognizes the alignment of AB 523 with goals previously established in SB 350, and supports the purpose of this bill."
Prioritizing EPIC investments in low-income and disadvantaged communities makes sense for all Californians. These communities represent some of the most difficult areas to transition to clean energy in our state. An EPIC-funded innovator can learn more about how a new thermal water heater technology works, for example, by placing it in communities with customers the market knows less about serving. Funding research projects in and benefiting these communities will help answer larger questions on how we all get to a low-emissions grid.
The $60.2 million of EPIC funds approved by the California Public Utilities Commission for low-income and disadvantaged communities puts a little more justice into our state's clean energy transition.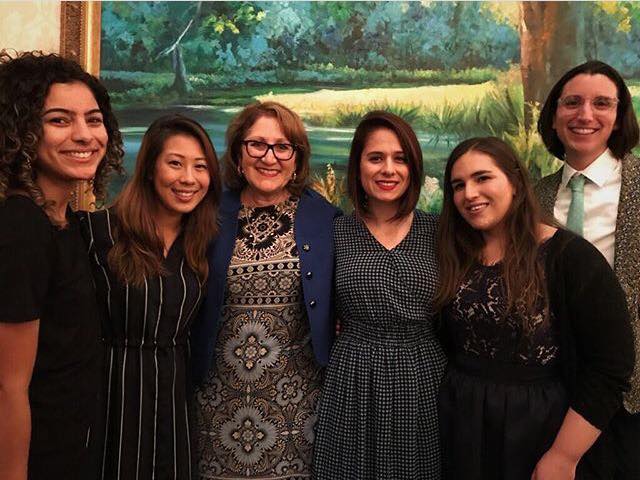 Want to read even more on EPIC + Low Income and Disadvantaged Communities? Click here.
Madeline Stano is Greenlining's Energy Legal Counsel. Follow her on Twitter.