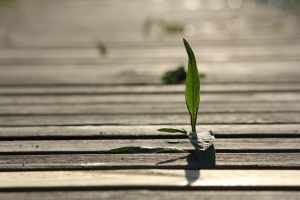 What could your community do with $60,000 for tree planting? Late last week, California ReLeaf and CAL FIRE announced $550,000 in grant awards to urban forestry and greening projects throughout California. This means $550,000 to plant nearly 2,000 trees, grow gardens and reduce greenhouse gas emissions in some of our hottest, least tree-lined communities.
Growing up in Brooklyn, I have lots of love for the concrete jungle. And the best kinds of concrete jungles are those lined with street trees that clean the air and provide shade — street trees that make you want to walk around the 'hood and sit on your stoop. Thanks to the funding collected from polluting industry and pooled in the Greenhouse Gas Reduction Fund (GGRF), over $3 billion total since 2014, lush green life is coming to these neighborhoods.
California ReLeaf's grants are specifically geared towards smaller local organizations, with grant awards capped at $60,000.  Many of this year's grant recipients have been organizing in their communities for years, but have never undertaken a forestry project before. Now they'll have the resources to plant trees, partner with local forestry groups, and bring neighbors together around greening the 'hood. All 11 projects are also located in the state's most disadvantaged communities, communities that have been disproportionately burdened by environmental and social inequities.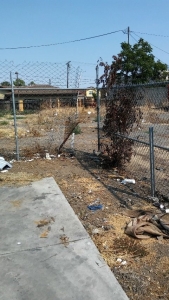 In Stockton, Fathers & Families of San Joaquin (FFSJ) is clearing, cleaning and converting a vacant lot into a tree nursery and food-producing garden. The garden space sits across from the freeway, on a block that has no tree cover and bakes in the sun, in a zip code that has been measured to be three degrees hotter than the rest of Stockton. Over five years, FFSJ plans to plant over 200 trees, over 200 foliage plants and distribute hundreds of pounds of produce. Bringing neighbors together, the group will organize community members through a door knocking campaign to plant and maintain trees. The organization will also develop a weekly "Seeds in Concrete" workshop to teach youth and formerly incarcerated individuals gardening and stewardship skills.
Clean & Green Pomona has a long track record of working on local environmental justice issues, and will undertake its first forestry project with this grant, in a partnership with Pomona Unified School District. Together, they will plant 340 trees on seven elementary school campuses, providing shade for playgrounds and classrooms. In addition, the organization is collaborating with the Lyle Center at Cal Poly Pomona University to develop hands-on environmental curricula for grades K-6. Students will study the ecological benefits of trees through activities such as estimating carbon sequestration, examining particulate matter accumulation on different leaf structures, measuring pollution accumulation in snails, developing water budgets, and assessing how shade from trees affects temperature.
With these grants, 11 communities across California will put hundreds of thousands of GGRF dollars at work to reduce greenhouse gas emissions while cleaning the air and improving quality-of-life at the ground level.