Unless you've been under a rock, you know that Uber's been plagued recently by an ongoing public relations nightmare. On Tuesday it made a major announcement on its plan to redeem itself. CEO Travis Kalanick will take an unspecified leave of absence following recommendations from former U.S. Attorney General Eric Holder and Tammy Albarran, partners at the law firm Covington & Burling LLP .
Kalanick's hiatus is undoubtedly newsworthy, but the 46 other recommendations Uber's Board unanimously adopted may prove even more important. As a racial equity advocate and super diversity-nerd, here are some highlights I'll uplift from the report:    
Twenty-one, or almost 45 percent, of the report's recommendations involve issues of diversity or equity;

Uber will regularly publish diversity statistics and include goals;

Interviews for high-level personnel will incorporate a version of the "

Rooney Rule

," requiring that at least one person of color and one woman candidate be interviewed.

Senior leaders will be evaluated and have their compensation tied to diversity, among other things;

Uber's head of Diversity, Bernard Coleman III, will be promoted to "Chief Diversity and Inclusion Officer," report directly to the CEO or COO, and will have an increased profile in the company;

The Board will seek a new COO to serve alongside the CEO "with [a] background in diversity and inclusion and candidates who are themselves diverse;"

Uber will establish a Diversity Advisory Board, comprised of members of each Employee Resource Group; and

Employees will be polled for feedback on the effectiveness of diversity efforts.
Given Uber's poor track record on diversity, community, and just about everything, I'd say adopting these points represents a great start– for its office workers. Let's not forget that this narrative completely ignores the estimated 327,000 U.S. drivers (as of 2015) that receive none of the benefits or protections of other workers. More than 60 percent of drivers are people of color.
While Uber may tout its platform as one that provides opportunity, data proves otherwise. A recent study from The Information shows that just four percent of people who sign up as drivers still drive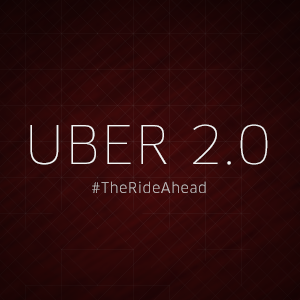 a year later, while the National Employment Law Project found Uber's seemingly neutral ratings system ends up facilitating discrimination against drivers of color. In an article on the report, the author aptly states:
Uber and other on-demand companies owe it to their drivers and customers to ensure that they are taking discrimination seriously. They don't have to wait for the government to tell them to root out discrimination on their platforms. Uber is valued at well over $60 billion and has formidable technological and creative capabilities, not to mention the internal data on driver and passenger demographics and ratings. There is no reason that they cannot apply their considerable ingenuity to solving the vexing and persistent problem of discrimination experienced by their drivers, and also publicly sharing exactly what actions they are taking so that we, and their drivers, can hold them accountable.
The company has publicly admitted that it needs to improve its relationship with drivers. This Uber 2.0 reveal was the opportunity, and the company missed it. Big time.
Uber's obvious disregard for and exploitation of drivers is infuriating. At Greenlining we recently launched No Uber Oakland, a campaign to say "NO" — to the company's expansion into the town– until the company makes serious and meaningful investments into the community. We've heard a lot of pushback from fellow Oaklanders, arguing that the company is going to bring jobs and millions of dollars. We agree. The only question is, "For whom?" Its legacy as an exclusive tech bro club tells us that diversity won't play a role until we make those demands. Let's not wait for another PR nightmare to make Uber the corporate citizen it must become.
Danielle Beavers is Greenlining's Diversity and Inclusion Director. Follow her on Twitter.