The latest Obamacare repeal effort is dead – for now. Trumpcare may actually be gone this time, though you never know.
Last night, three Republican senators joined all 48 Senate Democrats to block the latest attempt by President Trump and Senate Majority Leader Mitch McConnell to repeal the Affordable Care Act, dubbed the "skinny repeal." After Tuesday's controversial vote to begin debate, the media lauded Arizona Sen. John McCain for breaking ranks with his party and delivering what may very well be the most consequential "thumbs down" in modern history.
Two female senators persisted to avoid this crisis, yet the final credit goes to a man with inconsistent votes. pic.twitter.com/iKJQCk4hN9

— Elizabeth Plank (@feministabulous) July 28, 2017
But let's not forget that Sen. McCain was late to the party. Republican Sens. Susan Collins of Maine and Lisa Murkowski of Alaska have consistently stood up to their own party's attempts to annihilate Medicaid and Planned Parenthood funding, representing a smidgeon of common sense in a GOP conference of racists, homophobes, transphobes, xenophobes, et. al. The nation owes a debt of gratitude to their courage and strength —and to the persistent bravery of health care and disability advocates nationwide whose stories and activism held these senators accountable to their constituents.
Make no mistake, this marked a tremendous victory for the resistance – but the fight is not over.
I've offered recommendations on how to move the health care debate forward, and Thursday night Mitch McConnell seemed to embrace the call to bipartisanship. But only time will tell if he means it.
Yes, there are basic fixes to the ACA that Republicans and Democrats can work together to solve. For example, they can increase subsidies to low- and middle-income families, patients with pre-existing conditions, and disabled individuals to better stabilize insurance marketplaces. They can also work with states to provide more flexibility in crafting health care standards that directly meet the needs of disadvantaged populations across the nation.
But I wouldn't hold my breath.
I am still wary of the persistent attacks this administration has waged against people of color, immigrants, the disabled community, and most recently, transgender service members. We must be ready to stand up to every emerging assault that seeks to dehumanize others.
For now, I hope the Senate can adopt the leadership of Sens. Collins and Murkowski, and dabble in a bit of – dare I say – common sense. Yes, they're embarrassingly and painfully late to the party, but it's never too late to begin fighting for justice.
So whether they make another attempt to revive Trumpcare or move on to tax reform, immigration, education, or foreign entanglements (like Russia – but that's for another time…), let this vote be a signal to the country that the resistance is here to stay. Everyone who called, tweeted, and pressured our senators and congressional leaders had a huge impact, so we mustn't back down now. We must keep up the pressure. Continue to call your senators and congressional representatives to make your voice heard. You can bet they're listening.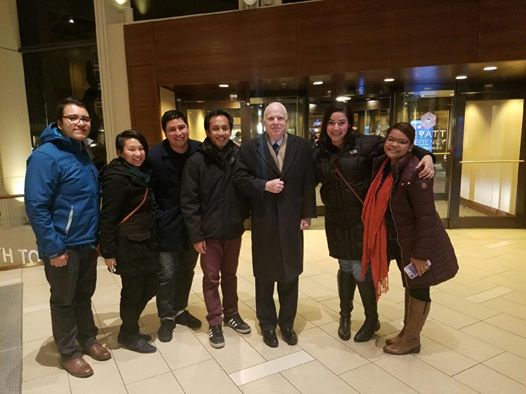 Let it ring true that millions of Americans – those with beautifully melanated skin, those who don't identify in the gender binary, or those whose roots lie in another country – will not stand by and be trampled.
We represent the new America, we represent the best of America, and we are ready to win.
For now, may the Obamacare repeal attempts RIP.
Anthony Galace is Director of Health Policy at The Greenlining Institute. Follow Anthony on Twitter @anthonygalace.